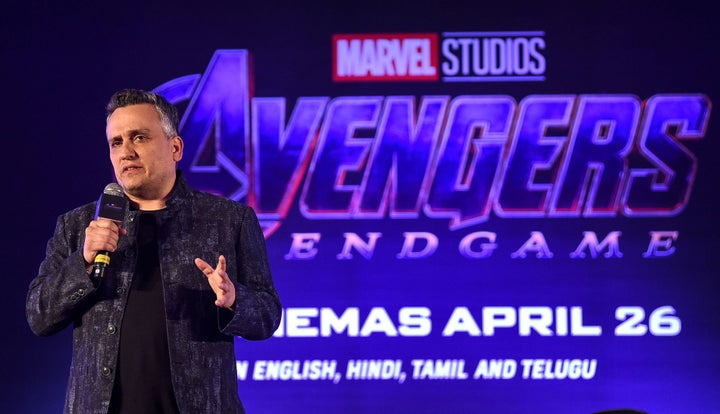 Ahead of the release of Avengers: Endgame, the Hollywood tentpole touted to be the year's biggest pop culture event, director Joe Russo arrived in Mumbai to kickstart the film's Asia-Pacific promotions.
Russo who, along with his brother Anthony, has directed Captain America: The Winter Soldier, Captain America: Civil War and Avengers: Infinity War, landed in Mumbai on Saturday morning and is expected to be present at a fan event organised by Marvel later on Monday.
Oscar-winning musician AR Rahman has composed the Avengers anthem for the Indian audience, which will be unveiled this evening. The Cleveland native is enduring the Mumbai heat as he prepares himself for an array of press, because indie features such as Avengers need all the press they can get.
Russo smiles. "I love travelling for press tours, it's good to hear from people from all across," he says, greeting me at the ballroom of the Taj Lands End in Bandra, an upscale Mumbai suburb which is home to several Bollywood A-listers.
Over a cup of tea, the Avengers co-director answers questions about embedding social commentary in a vehicle of pop culture, retaining his sanity, and the possibility of a queer superhero movie.
Making a film such as the Avengers probably goes beyond making just a movie as you are essentially crafting a gigantic pop-culture event. The burden of expectations must be enormous. How do you keep yourself creatively functional while not losing your mind?
Meditation. It's helped me greatly. I ensure that whatever I am doing, wherever I am at, I take at least 20 minutes out to meditate. You've to shut stuff out. Helming these films is essentially about two things: focus and discipline. We've made four movies in the past six years and that's quite unprecedented given the scale if you leave aside the Lord of the Rings movies.
So yeah, meditation helps.
The fan base is huge and they've several expectations but if we go by that, we will end up taking really poor decisions. Because that's what fear does. It helps that there's the two of us (brother Anthony is co-director). We lean on each other and test the story and only when both of us are pleased with the material do we go ahead. We've grown up on this stuff, we're fans. So we put on screen what we would want to see. And of course, we've great team of writers.
While it's obvious that the movie is going to make a bunch of billions, is that really your ultimate high as a filmmaker? What's your personal form of artistic validation?
When I travel and hear people respond emotionally to the movies. Doing press tours around the world is a great way of knowing what the audience is feeling. Like, sometimes, I feel that this experience — of making these four movies — is something I am not going to get to relive again, right. It's very rare for films to cross all boundaries and make people connect on a global level and it's going to be hard, if not impossible, for such a phenomenon to be replicated.
In an interview with Deadline during Birdman, Alejandro González Iñárritu called Hollywood's obsession with superhero movies 'cultural genocide,' saying 'the audience is so overexposed to plot and explosions and shit that doesn't mean nothing about the experience of being human...'
... Then I don't think Iñárritu has seen any of the superhero movies. The thematics of these movies can be significant. Every movie we've done with Marvel, we have imbued it with relevant, contextual and modern thematics. For example, our film, Captain America: Civil War released concurrently with Snowden. The entire film was about government secrets and about the game of trust. Can you trust the government? Without a question, it's a very political movie. And these themes continue and find their way in subsequent films. The Avengers are meant to represent the US military in a sense and the film questions the ramifications of America policing the world.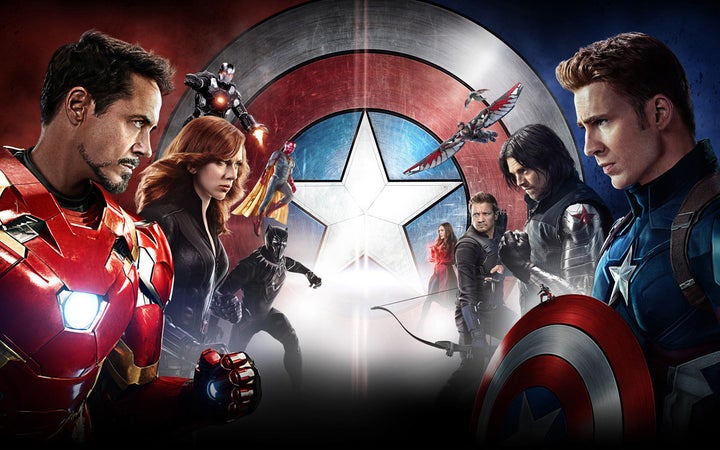 As the movies have gotten bigger so has the polarisation crippling America. Do you think about foregrounding sociopolitical events, say the rise of Trump, white nationalism, gun violence to make a statement through the Marvel movies?
Absolutely, for instance, Captain America has a line that says the enemy is hiding within. Or as you can see in Infinity War, sometimes the bad guy wins.
We've been very conscious about it because Anthony, our writers Stephen McFeely and Christopher Markus and me are very politically-minded people and if something is bothering us it's very easy for us to agree upon it and infuse it into the films.
Both Infinity War and Endgame also have profound thematics that point to the surge in nationalism engulfing not only America but also the world. The movies ask the question: what does it mean to be a hero today, what does it mean to stand up? Is it even worth the cost? And the answer is a resounding yes.
Because these movies are about a collective of diverse people, who come from different cultures and background, and how each is essential for the other's survival. You can look at the world in two ways: isolationism which is you just watching out for yourself or a collective: where a global community watches out for everyone. The Avengers is the latter because we don't connect to the idea of isolationism. At all.
These ideas are at the core of the film so Iñárritu's comment that the films are all explosions is simplistic and reductionist. If you don't relate to a movie, that's okay, you can have that point of view. But I don't think you should denigrate other artistes based on the choices they make. These movies have the kind of global reach that is unprecedented and people do go back thinking about its core messages.
That in itself is quite invaluable.
While the conversation around inclusivity has ensured that we see women superhero/Black superhero get their own films, any possibility of a queer superhero movie?

Well, I can assure you that you will hear about something very soon!