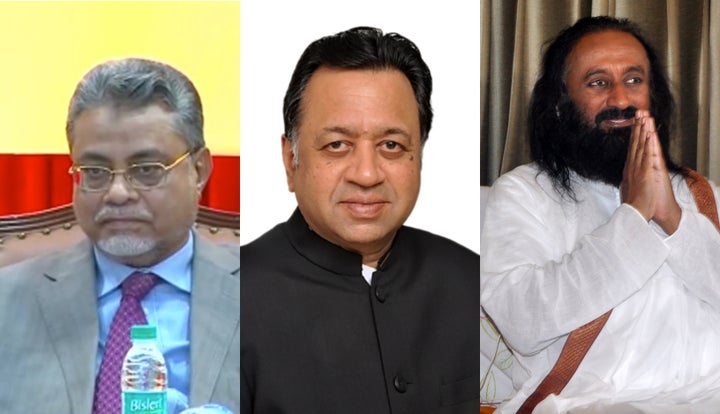 Former apex court judge Justice (retired) FM Kallifulla will head a panel of mediators that includes two others — Art of Living founder Sri Sri Ravi Shankar and senior counsel Sriram Panchu.
Here is what you need to know about the mediators:
1. Justice (retd) FM Kallifulla is a former Chief Justice of the High Court of Jammu and Kashmir. In February 2011, Justice Kalifulla was transferred as judge of the Jammu and Kashmir High Court, according to The Hindu. He became its acting Chief Justice in April 2011 and regular Chief Justice in September 2011, the report added.
He was elevated to the Supreme Court in 2012. He retired as a judge of the top court in 2016. He delivered a landmark judgment for carrying out reforms in the BCCI.
A bench of Chief Justice TS Thakur and Justice Kalifulla had said ministers and government servants were strictly barred from holding posts in the BCCI. The apex court had also accepted the recommendations of the Committee headed by retired Chief Justice of India Justice RM Lodha to have a CAG nominee in BCCI.
2. Senior counsel Sriram Panchu has mediated several other cases before this. He has been conferred the Lawyers of India Day award by the Bar Association of India, The Hindu said in a report. Panchu had set up India's first court-annexed mediation centre in 2005.
He was also appointed by the Supreme Court to mediate a 50-year-old boundary dispute between the states of Assam and Nagaland.
3. Sri Sri Ravi Shankar is a spiritual guru and founder of 'Art of Living'. He had advocated an out of court settlement of the dispute and offered to talk to all stakeholders in this regard. "What one can achieve through friendship can never be done through conflicts," the spiritual leader had said.