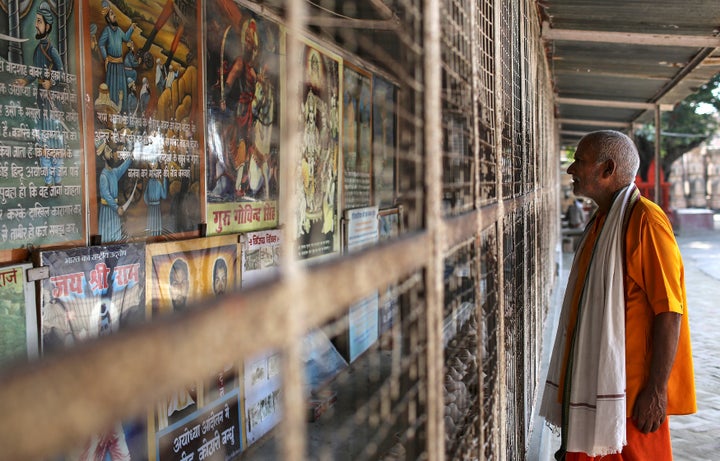 A five-judge Constitution bench of the Supreme Court, led by Chief Justice Ranjan Gogoi, has delivered its verdict in the Ayodhya case.
The other judges on the bench included justices SA Bobde, DY Chandrachud, Ashok Bhushan and S Abdul Nazeer.
Here are the key points from the verdict:
1. The Supreme Court bench said possession of the disputed 2.77 acre land rights will be handed over to the deity Ram Lalla, who is one of the three litigants in the case. The possession, however, will remain with a central government receiver.
3. The court directed the government to form a trust within three months for the construction of the temple at the site where Babri mosque was demolished. SC asked the Centre to grant representation in the trust to Nirmohi Akhara if deemed fit by the government.
4. It directed the Centre and the UP government to allot a 5-acre plot to the Sunni Waqf Board for building a mosque.
5. The court said the mosque should be constructed at a "prominent site".
6. The demolition of the Babri masjid was a violation of law, the Supreme Court held. The Muslims were dispossessed upon the desecration of the mosque on 22-23 December, 1949, which was ultimately destroyed on 6 December 1992, the top court said.
7. Three-way bifurcation of the land by the Allahabad High Court was legally unsustainable. Even as a matter of maintaining public peace and tranquillity, the solution which commended itself to the High Court is not feasible, the court said, LiveLaw quoted.
8. It is clearly established that while Muslims offered prayer inside the inner courtyard, the same was done by Hindus in the outer courtyard, the court said.
However, the court also added that the Sunni Waqf Board had not been able to establish its claim of adverse possession as evidence shows that Hindus were not barred from entering the premises before 1857. Adverse possession is hostile possession of a property – which has to be continuous, uninterrupted and peaceful, the Indian Express explained.
9. Babri Masjid was not built on vacant land. The underlying structure was not of Islamic origin, the court said based on Archaeological Survey of India's report But ASI does not support whether the temple was demolished, SC said.
10. The court also said that the Hindus consider the disputed site as the birthplace of Lord Ram and even Muslims say this about that place. The faith of the Hindus that Lord Ram was born at the demolished structure is undisputed, the apex court said.
The bench said the existence of Sita Rasoi, Ram Chabutra and Bhandar grih are the testimony of the religious fact of the place. The apex court said however that the title cannot be established on the ground of faith and belief and they are only indicators for deciding the dispute, PTI reported.