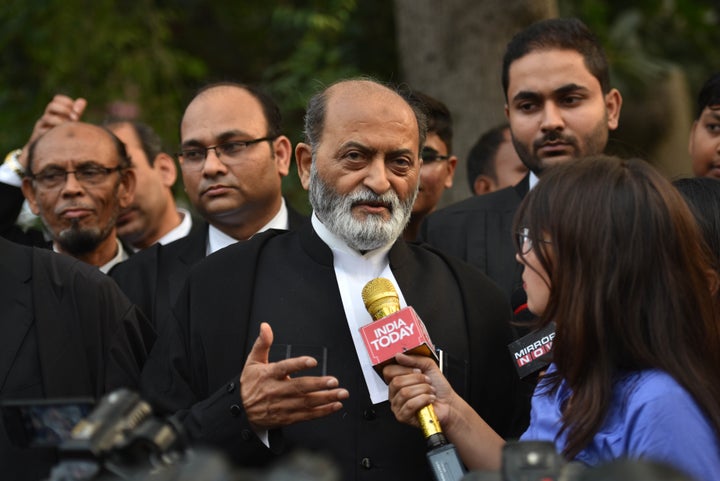 The All India Muslim Personal Law Board on Saturday said it respected the Supreme Court's Ayodhya verdict but was not satisfied with it.
"The Ayodhya verdict holds no value for us. We are dissatisfied with the verdict. It has a lot of contradictions. We will seek a review," the Sunni Waqf board's lawyer Zafaryab Jilani said.
In a press conference held after the verdict was read, he said the board would consider filing a review petition after reading the full judgment.
A Constitution bench of the Supreme Court, led by CJI Ranjan Gogoi, delivered a unanimous verdict in the case. The disputed site was awarded to the Hindu parties, while the top court directed the Centre to allot a 5-acre plot to the Uttar Pradesh Sunni Central Waqf Board for building a mosque.
Jilani, who has represented the Sunni Waqf Board in the Babri Masjid-Ram Janmabhoomi title suit for 33 years, said the judgment was not a victory for anyone and called for peace and tranquillity.
He also said no protests should be held against it.
"We will take whatever legal recourse is possible after going through the full judgement," Jilani added.
Jilani said the board was not criticising the entire verdict, but some parts of it.
"Awarding the inner courtyard (of the disputed site) to the other party can't be justice," he said.
He said that the board will consider filing a review petition once the full judgement had been studied, but as of now, it looked like they would.
"Some observations made by the Supreme Court in the judgement were good for the secular fabric of the country," Jilani said.
Jilani said that the "top court had agreed the masjid was not abandoned, which meant that namaz had been held there". So, then it was not right to give it to the other side, he said.
He, however, reiterated they would respect the court's decision.