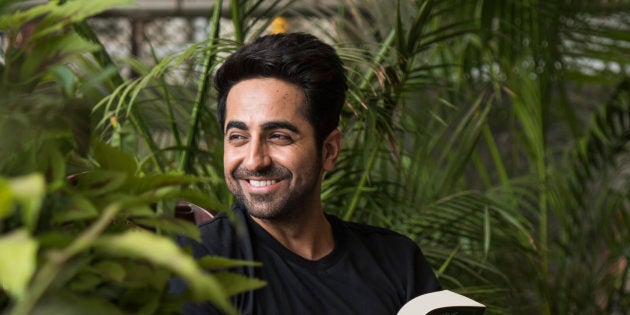 Ayushmann Khurrana is currently on a high after the success of two of his films that released within a fortnight of each other and became hits with both audiences and critics alike. The blackly funny AndhaDhun and family comedy Badhaai Ho are very different from each other, and the actor said the contrast was deliberate. Khurrana spoke to HuffPost India about why Dum Laga Ke Haisha was a game changer for him as an actor and why nothing is bigger than entertainment.
Can you tell us about how AndhaDhun came to be? Thrillers can often get predictable and end up following a template but this one was an edge-of-the-seat experience throughout.
AndhaDhun is the most impromptu and spontaneous film I've ever done. Sriram's (director Sriram Raghavan) way of filming is so different. He's the quintessential rule-breaker, he follows no rule. There's one script and one screenplay given to you in English. You understand that it's a thriller. While giving the narration, he just keeps asking you questions and would write down whatever I'd say. And the result? It would come out as something crazy. His motto was to break everyone's notion while being unpredictable.
Were you expecting people to go bonkers over the movie?
I am slightly anxious before every release. But we knew we were doing something unpredictable and bizarre and we'll get good critical acclaim and a respectable box office. But what is happening right now is very surprising. I think we'll recover money and get a lot of respect because the premise is a little dark but it's also very funny. Badhaai Ho was a film of our level and this was a film that takes my legacy forward. It breaks my mood from the slice-of-life films.
Was it a conscious decision to balance and contrast an AndhaDhun with a Badhaai Ho, so you could showcase your range as an actor?
Definitely. These are two very different films. Unlike last year where I was very nervous with both my films since they were both similar (Bareilly Ki Barfi and Shubh Mangal Saavdhan). Even the art designers were the same. The actress who played my mother-in-law was also the same person! Everyone was saying your market will suffer. But this time around, I was a lot less worried because both my films had different genres, it was possible to show my range as well. I'm happy with my choices.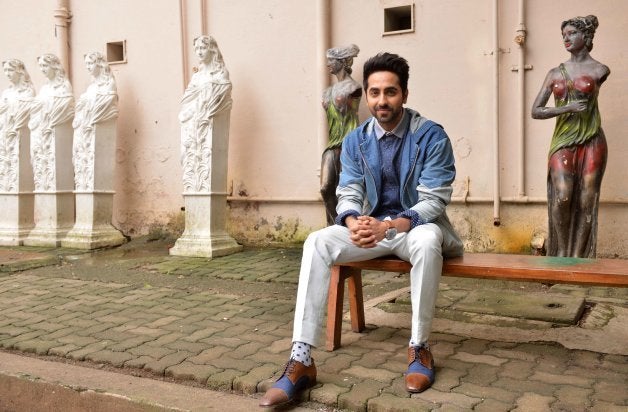 Being an outsider, do you feel you've to work five times harder to get to the same place as a star kid?
My debut, Vicky Donor, was when I was 27. If I was a star kid, it would've been 22. I don't think the difference of five years would've affected much. I think I was a much more mature actor at 27. I started pretty young, I did my first reality show when I was 17. Then came Roadies in 2004 when I was 19. I was just picking these reality shows but I never saw this as a struggle. I was a radio jockey after graduation. I was 22, the youngest RJ in Delhi at that time. It was all fun. I needed all these experiences to happen to become an actor. Nobody has gone through this transition and it's just surreal.
You seemed to have really cracked the middle-of-the-road film genre, which is a great balance between art and commerce. There's also something to be said about how your films have consistently challenged stigmatised notions of society.
It comes from my theatre background, especially street theatre. We used to write our own scripts. Back in 2001, when we did our first street play, there was a norm. Street plays were supposed to be dark, based on social issues. We had to go to a market and perform and we'd always wonder that even though there's so many people, there's hardly any people watching our play since it's all dark. So in 2002, when we came to IIT Bombay for the first time, we thought 'let's make it quirky and entertaining'. We were the first ones to do something of that sort. It became a norm after that. We realised that nothing is bigger than entertainment. Even if you have a solid one-line or you're dealing with a social issue, you can't alienate entertainment out of it.
Before Vicky Donor, I said no to five films. I used to say that people were going wrong with their choices at times. Everyone has talent but it all depends on your choices.
But didn't you have a maddening urge to get into the film industry?
I was not getting good scripts, I used to do one film a year. Like Nautanki Saala! in 2013, Bewakoofiyaan in 2014. I was really confused at that time. I even thought of writing my own script, but that would take time. Dum Laga Ke Haisha changed all that. The 27 days between the release of Hawaizaada and Dum Laga Ke... were the worst ones. I thought I'd have to go back to Chandigarh. Dum Laga Ke... was critically acclaimed as well as a commercial success, which really changed the game for me.
Did you think there are some other forms to balance it out in case it goes wrong?
I think you create your positive energy around you and you can change your own destiny. It's magical.
Is it difficult saying no?
Earlier I used to be very nervous saying no, but now I have nuanced reactions. I think you just need to be honest and people value that.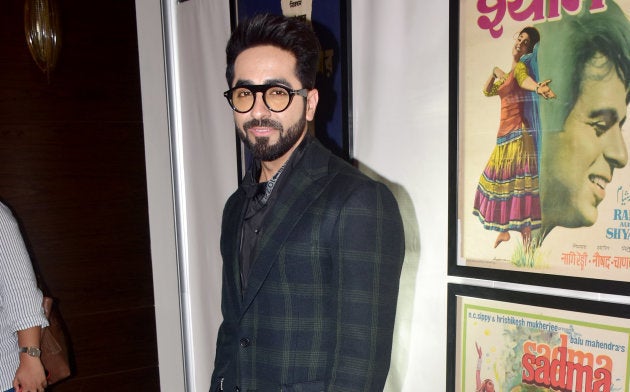 Is it tough to be honest when it's a shitty script? Is it tough to say no?
You don't have to say it's shitty, you just say it doesn't follow your plan. There's some people who take it quite badly and then there are some like Aditya Chopra who don't mind taking criticism since they have a lot of respect for you and value your opinion. I was more excited for a character film, like a Dum Laga Ke Haisha, than a hero film, like a Bewakoofiyaan. When I mentioned this to Aditya, he was curious to know why I felt that way. He said the latter was a film that'd make me a 'hero' while a Dum Laga Ke... would make me a 'character artist.'
Does the industry still live in those binaries?
I think it's changed. Whatever you're doing should be good. I think you should just be honest with the character. I've grown up watching commercial films and I would love to be that stereotypical hero but it needs to be different. Films can't be bland, there should be some emotion.
Your wife, Tahira Kashyap, has been detected with cancer. It must be awfully traumatic to cope with her health crisis.
It's still stage 1. We are looking at doing chemotherapy soon. I'm still dealing with it. I've recently started practising Buddhism, which has helped me immensely. It's not easy to stay calm. My first big big opening of a film coincided with my wife going through chemo, it was surreal. Nothing is perfect in life. But you got to live.