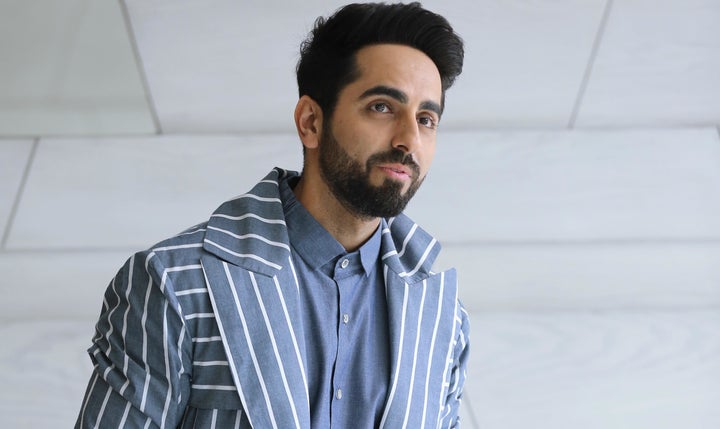 On Friday, a week after our interview at Mumbai's Yash Raj studios, I was having a conversation with Ayushmann Khurrana over WhatsApp.
A few minutes later, the I&B ministry began announcing the National Film Awards, with Andhadhun winning the Best Hindi film award. I congratulated him. Minutes later, it was announced that Khurrana had won the Best Actor award, also for Andhadhun. "Dude, you got a National Award," I wrote. He was confused. "Best Film na?" No, you won Best Actor, I excitedly said.
"WOW" And then "Okay." And then a bunch of emojis.
So Khurrana, who was the winner of the second season of the MTV reality show Roadies, is now a National Award winner with a successful acting career that's only getting better.
"Today's honour is a validation of my hard work," he said, adding that he was proud of the 'disruptive content' that he was backing. "It's my reason to be an actor."
Having carved a space for himself as an actor who's both affable and accessible, Khurrana is part of the new order in Bollywood, a wave of actors who are challenging the star system, dominated by legacy players, by infusing the industry with adventurous narratives.
The power equations in the industry are changing and Khurrana, along with Vicky Kaushal and Rajkummar Rao, is leading the pack. The Khans, who always played it safe by enacting roles that conformed to traditional heteronormative narratives, are feeling the heat as the new generation dives into complex characters and progressive storylines involving everything from erectile dysfunction to sperm donation and feminist horror.
From a gay love story (Shubh Mangal Zyada Saavdhan) to premature balding (Bala), Khurrana's upcoming titles sound as radical as his previous films. But is pushing the status quo only restricted to films?
In this interview, the actor speaks about the triumphs and failings of Article 15, the right-wing populism that's consuming Bollywood and what stardom looks like from the top.
From 2017 to now, you've had two solid releases a year and the consistency with which they've worked—critically and commercially—is astounding. This year, it would be three releases, which is a pretty stunning strike rate.
I used to do one film a year. The scripts that I'm getting now are pretty brilliant, I just don't know how to say no to that? They are all good films, different films, radical films. However, post September, I won't be shooting anything. I am planning to take a three-month break. I will have already finished two films that will come out in 2020 (Shubh Mangal Zyada Saavdhan and Gulabo Sitabo)
But I'm guessing with the influx of great offers, there's also a lot of trash that comes your way?
Of course. That is always going to come. At times, before going to the meeting, you know the film is going to be trash before the meeting.With your precious work, the credibility comes forth. Sometimes people just surprise you, even when their previous work is nothing. For example, just yesterday, I had three script narrations and to be honest, all of them were pretty good. But what do I do? You look out for brilliant stuff. Good doesn't just cut it anymore.
A lot has been said about your penchant for choosing great stories. When someone gives you a script narration, are you responding to it emotionally or analytically?
Emotion. I listen to it as a consumer of the product, not as somebody who's going to be a participant. When a writer or director is pitching me something, I take the seat of the audience. If I've had fun listening to it, chances are I'll have fun doing it too.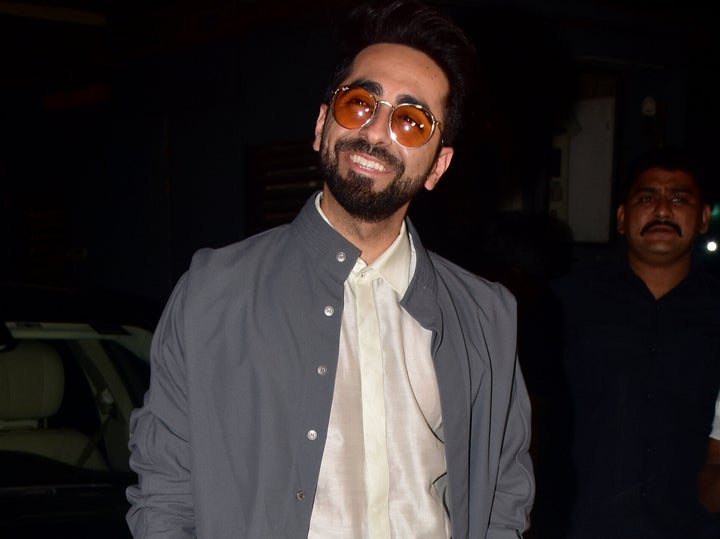 How has the success of your past several films empowered you as an actor? Other than negotiating better pay, what are some of the ways in which you can harness your stardom?
Well, I feel I am now in a position where I can manoeuver and build a project. I can get a solid DoP (director of photography) or if I'm sold on the script, I can attach it to a good production house. That can happen. With my upcoming film Bala, it was me who took the project to Dinu (producer Dinesh Vijan). The story came from a writer based out of Kolkata. Rani, my ex-manager and RS Prasanna, the director of Shubh Mangal Saavdhan, separately called and told me about this guy from Kolkata who has a very different script for me. Once I heard the story, I approached Dinu, who in turn got Amar Kaushik (Stree) on board as a creative producer. Amar got so involved in the project while developing it that he said he wanted to direct it.
"Just yesterday, I had three script narrations and to be honest, all of them were pretty good. But what do I do? You look out for brilliant stuff. Good doesn't just cut it anymore."
There is a plagiarism accusation against the film. An assistant director, Kamal Kant Chandra, has claimed that it was his idea.
He's got these conspiracies going on. The case is in court. This isn't the Kolkata guy, it's another person saying it's his story. But we aren't worried at all because we're clean. If you're right and you know what you're doing is right, then what's to stress?
With 2-3 films every year, do you ever worry that the audience might get saturated with too much Ayushmann Khurrana or there isn't such a thing?
Well, there's a gap of at least 2-3 months between my two releases. A lot of people do 3 films a year, I normally do 2 but this is the first time I'm doing 3.
And the films I'm doing are based on different subjects and genres and that's why they're interesting. It's not like I'm giving all 3 back to back. Saturation would happen if I'd be doing the same sort of films repeatedly.
If you offer something that starts a conversation, people will keep talking.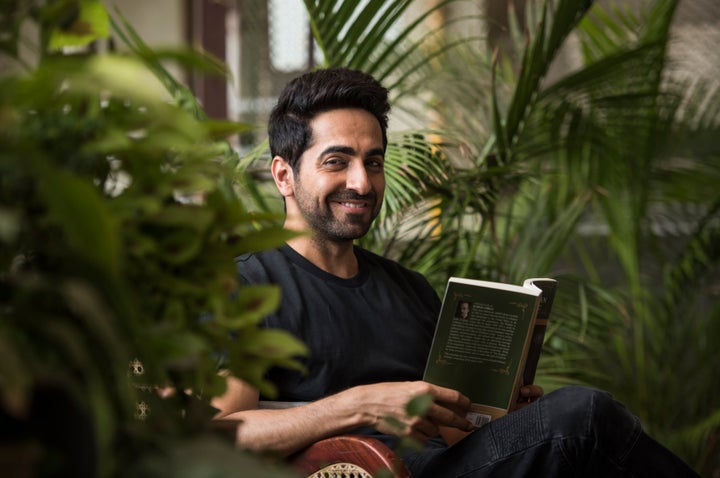 At a time when your peers' careers took off (Ayushmann was launched the same year as Varun Dhawan, Arjun Kapoor, Sidharth Malhotra), you witnessed a lull post Vicky Donor. The want-to-do-3-films-a-year, does that come from a place to overcompensate and solidify your artistic footprint within a largely star-driven industry?
I remember that time. It was a period when I just wasn't getting the films in the Vicky Donor mould. That film had created a benchmark—both for the audience and for myself—and I was desperately looking for great scripts. Back then, Vicky Donor was an anomaly. People weren't even writing those kinds of films. There came a point when I was like, I can't just sit at home and not do anything. I have to sign something. I was in that phase where I did 1 film a year, Nautanki Saala was 2013, Bewakoofiyan was 2014, Dum Laga Ke.. and Hawaizaada was 2015 and there was no release in 2016.
It was a great learning curve for me. I realised it was better for me to not do anything than to do bad films.
It's remarkable in an industry with a 90% failure rate.
The other day my friend Atul Kasbekar told me that you're like Rahul Dravid. You're not Sachin. (Laughs) But I don't know. You can't be overconfident or cocky with your script choices. Anything can go wrong at any time. Whatever is relevant right now will not be so 5 years down the line. The idea is to trust your instincts.
Would you do a film that has an okay script but a great character?
I don't think so. I did that before. I've gone through a phase where I was looking at the character and not the script. I wanted space, kind of like an elbow room as an actor to portray my acting skills. But nobody cares about that. People are not obsessed with you or to see you be different with every film. They just want to see a different story, not a different you. If the script and the film are good, you will be good. Not the other way round.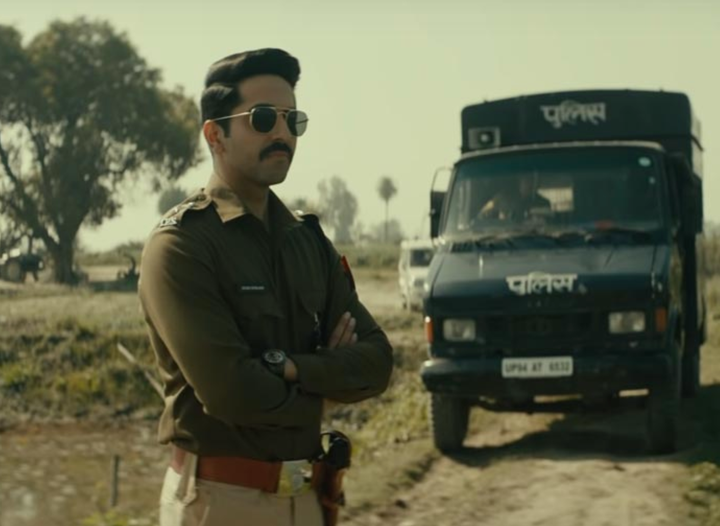 Tell us about the motivations for picking up a subject like 'Article 15'.
I was aware of casteism, but at the same time, I learned a lot while we were filming and also after the film's release. I come from a protected environment. I've not undergone discrimination in life. While we were filming, I started reading about caste. I read a lot of B.R. Ambedkar and that really, really shook me as it brought in a different kind of awareness. It wasn't the same as before. I knew of the problem but not nearly enough.
Which is an indication of your privilege as your privilege allows you to be ignorant of your caste.
Absolutely. At the same time, I read your review and some other pieces which had a contrarian viewpoint. I read your interview with Anubhav Sinha, post release too. And when I really think about it, I think you were right. It was seen through the eyes of a privileged guy and that has its own problems. At the same time, I feel the film also worked as an induction for the multiplex audience towards casteism. For a subject that hadn't been explored, we can't directly shift the proceedings to the 5th gear. Next film, I hope, could be about a hero from the Dalit community.
How did you process the criticism of the film having a Brahmin saviour complex?
Most millennials are like Ranjan. Privileged and ignorant about caste. So we thought having him would be a good way to enter the conversation around the subject. He's a relatable guy. He will empower the downtrodden due to his position and there will be a next film where the society is prepared for more complex narratives. I've decided that after every 3-4 films, I should do a film like Article 15.
In my initial conversations with Anubhav, I told him how we should make a satire more than a dark film. That was my response after reading the first draft. But when he started writing it, he felt that it's a hard-hitting subject and so should be treated as such. In our discussions, we were aware of the fact that the hero is Brahmin and that the villain is also an upper caste or a so-called upper caste.
A section of the Hindu community protested as their problem was the villain, who they thought was one of them. They don't see that the hero too is one of them. They focus on the villain. So somewhere you have to neutralise that anger and release the film.
I'm just talking practically as someone who's a mainstream actor. If this was an off-beat arty film where there wasn't a mainstream actor, you would be showing it to people who are already converted.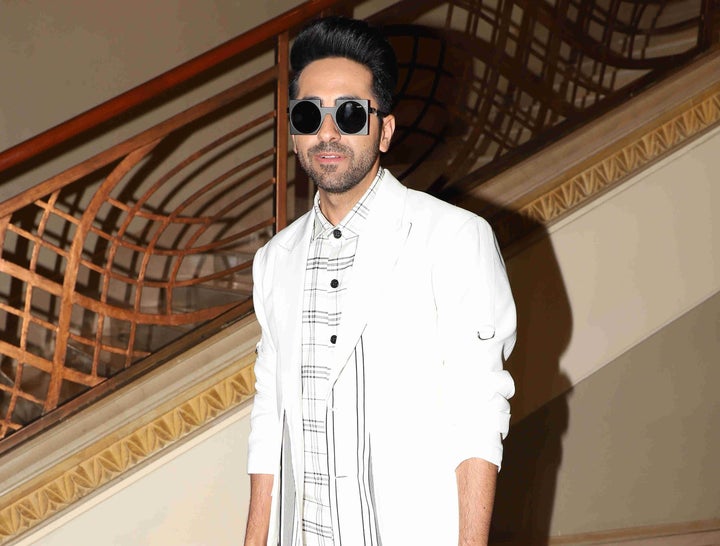 I knew this was going to come (Laughs). But let's see. After every 3-4 films there should be a film where there's no commercial aspirations and you make a film that comes from a place of social responsibility. We never thought Article 15 would clock 65 crores at the box office. These numbers further incentivise you to do more of such films.
The saviour complex comes in sharp focus when it's your character who rescues Pooja, the missing Dalit girl. It could've been Gaura or Jatav instead. This reinforces the same problematic dynamic the film is trying to critique—the Brahmin will brutalise the Dalit and will also rescue them.
When we were filming it, this thought didn't occur to us. It was only when I read your review and some pieces by other people I realised that we could've probably gone that way. I'm still learning. I thought I was a socially aware citizen and socially active but this film and the response that has followed has taught me that I have a long way to go.
When we were shooting the sequence you mentioned, it was just about the lead protagonist rescuing someone. We never thought this could be an angle. We discovered certain optics later. We had discussions about it later as well about how we could've gone this route. We will do it in the future, if we do it again. Maybe we do it in a different way.
Which is what I mentioned to Anubhav Sinha in our interview. Had there been a Dalit writer on board or a co-director, there's a good chance that they might have seen the problem with the narrative.
That's a very good point and I fully agree. There had to be creative participation. You're absolutely right about its importance. A friend of mine suggested the same thing. She said if I wanted to meet her boyfriend, who's a Dalit and works in the industry. For some reason I couldn't meet him but it would've been great to have involved him. Anubhav Sinha was in touch with a lot of people from the Dalit community so we thought we were on solid ground.
Teju Cole, a Nigerian-American author, says, "Those who are being helped ought to be consulted over the matters that concern them." Ironically, that's what happened a few days ago. Article 370 was abrogated without consulting or taking into account the people whose lives it exclusively affects.
I get what you're saying. In a democracy, it's very important to involve everybody, of course we're making something about somebody, they have to be a part of it. As we are moving forward, I think I will see cinema in a different light if I have to make a film based on OBCs or Dalits or any marginalised minority. It's not a bad first time. The experience has changed me as a person and I'd love to do another film in a different way on the same subject. Having said that, I think Article 15 is a great starting point.
Have you found any time to catch up on everything else that's happening?
Movie wise? No yaar. I have hardly watched movies. In Lucknow, I was jamming with Lucknowi students, getting to know the crew members, having chai with the chaiwala at the tapri. I was close to reality.
Well, you are an actor, you plagiarise from reality for a living.
Yeah, because when you're climbing up the success ladder, you get alienated from people. So the idea is to be there with the people to retain your vulnerability as an artist. As you succeed more and more, you lose that. And most of my characters thrive on their vulnerabilities so if I lose that, I'd have lost everything.
Tell me about Bala, how mad is that going to be?
I realise I've touched upon many taboo subjects such as erectile dysfunction and body shaming but this is the most common one. 40% of men suffer from it after the age of 30. It is more relatable, it is funny and light-hearted and at the same time, motivating. It is one of the toughest films for me because I was shooting in the peak of summer in Kanpur with 3 layers of prosthetics on my head. By the end of the day, the sweat used to pour out of my skull, it was quite taxing.
You spoke about the fear of losing touch with reality.
Every space nourishes you as an artist, could be your family space, your friend space or your all-boys gang space. But being a young parent nourishes because it makes you more empathetic and patient and makes you see life in a different spectrum because maybe guys your age haven't seen that. It makes you more evolved as an artist because it's showing something that others may not see.
In the past few years, we've seen massive polarisation in Bollywood. How do you negotiate the space where the politics has seeped into the personal—which it always is—but more divided now than ever.
As an artist, I've always been apolitical. Whatever I have to say, I say it through my art, through cinema. More than anything else, I firmly believe that there has to be a strong opposition in our country. Good governance can only happen if there's a strong opposition. Right now there's no strong opposition and this has happened for the first time in the history of our country. We need to strike that balance to begin with. What can we do now? As an artist you make art and send across messages, because that's a full-time job. As an opinion leader, I fight for the voice of sanity.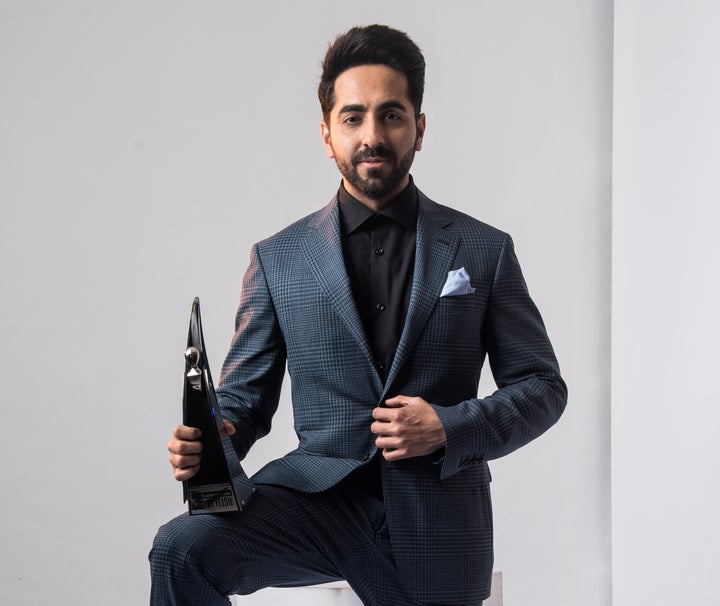 Recently, a section of the artistic community wrote a letter to the Prime Minister asking him to act strictly on an epidemic of lynchings we've witnessed. Not a lot of mainstream actors were a part of that though.
I think lynching is lynching, whether a Hindu or Muslim is getting affected.
We should not colour that act with religion, that's about it.
But when the violence is directed at a specific community, then it most certainly becomes a religious issue.
Like I said, there are extremists in both religions and both should be booked.
But if you have a Hindu nationalist party at the centre, it's the minorities who are largely at the receiving end of violence.
As I said, we have to have a strong opposition for this.
And in the lack of one, don't you think it becomes the responsibility of culture to become a dissenting force? Actors, writers, comedians, musicians—shouldn't art's very nature be to question establishment?
I am apolitical as a person. In Article 15, we dealt with an issue which is against caste system and caste system is part of our religious texts. So we're condemning that. As artists, we can probably condemn a particular practice in our society. Anything more than that is beyond my realm. Being a wise person, I know right from wrong (Laughs) You can have a certain belief system. But there has to be a voice of sanity which you can induce through your art and that's what I'm doing.
In that regard, I think Article 15 is very anti-establishment. In the current context, it would mean anti right-wing. The right-wing thrives on ideas of Hindu supremacy which is coded in the caste system.
True. I was glad it got cleared by the censors without a single cut. We openly called out political parties towards the end of the film and despite that, it got cleared. We have certain heads at the censor board which are or align from a political party right but yet they cleared it. So maybe not the entire party is like that? There are still people who are compassionate. (Laughs) Okay, there are a few who are compassionate and who think about humanity over anything else.
But at times such as these, when majoritarian politics threatens to rip apart the fabric of our country, can you afford to be a fence-sitter, Ayushmann? Can you sit and watch and be indifferent to what's happening?
Being apolitical means I'm not taking sides. I can only register dissent through my art. I cannot be vocal about my political beliefs.
Does that come from a culture of fear this regime has instilled within people?
It doesn't come from fear. I'm probably too selfish as an artist. As an artist I believe that one should be like a clean canvas. I don't wear the religious thread that I used to wear. I used to wear a kada when I started my career and thought that I should be areligious. I should not be known as somebody who belongs to a certain religion or a certain belief. Because whatever I'm portraying on screen shouldn't be clouded by my off-screen beliefs. For example, if I'm a right-winger in real-life and I portray a left winger on screen it will be unbelievable. Nobody will buy it. So for me as an artist, that comes first and I'm too selfish as an artist to exhibit my political beliefs.
Would that mean would you not play somebody or would you play somebody who you don't particularly ideologically align with?
You know I was playing somebody from shakha in Dum Laga Ke Haisha and in Article 15 I was playing left of centre. So I have played on both ends of the political spectrum. You get audience from both sides and well, the majority is on their side (laughs). You know that!
And this year's elections prove it.
Majority is that side. I have my audience on both sides. Why do I have to express my political views?
Wouldn't you agree that the films that you do are an extension of your world view? In Article 15, a very left liberal view comes across which you were playing more closely.
(Laughs and claps) Let it be, Mr. Pathak. You'll take everything from me. You'll see me play everything, every different genre, every character.
Even that of a bhakt (laughs)?
It will be very interesting and exciting at the same time.
Thank you so much for your time, I hope I didn't traumatise you too much.
No, I was expecting this. (Laughs)
Popular in the Community