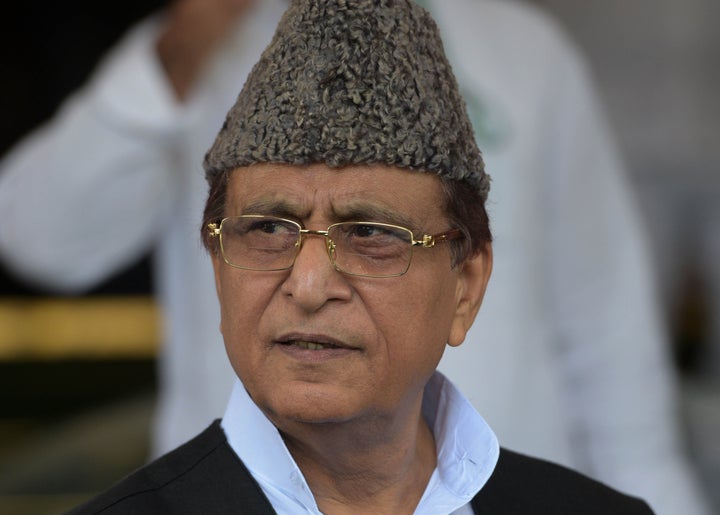 "I like you so much that I feel like looking into your eyes all the time," he said, according to ANI. This comment was met with protests from Union ministers Ravi Shankar Prasad and Arjun Ram Meghwal who demanded an apology from Khan.
Rama Devi, replying to Khan, said: "This is not the way to speak, please expunge these remarks," reported Hindustan Times. To this, Khan replied, saying "You are very respected, you are like my sister."
Samajwadi Party chief Akhilesh Yadav also asked for an apology, but defended Khan saying he did not say it with a "wrong intent", according to The Indian Express report. "If the Speaker finds it incorrect, he can remove it," he added.
When Lok Sabha speaker Om Birla took over the proceedings, he also asked Khan to apologise. "It is very easy for all of you to demand 'expunge this expunge that', but why should the need to expunge arise at all? Once a remark is given, it is already in public domain. Therefore, we all should speak keeping the dignity of the Parliament in mind," Birla was quoted as saying by The Indian Express.
Khan also said he will resign if he has said anything unparliamentary.
Shiv Sena leader Priyanka Chaturvedi said Khan is a "repeat offender" and yet his party continues to back him.
Former Lok Sabha Speaker Sumitra Mahajan was quoted as saying by News18, "I am not saying that he should be punished. He should introspect if he should be in the Parliament or not."
He should be given special training on how to sit and talk in Parliament, she added.
Khan is known to make sexist remarks.
During the 2019 general election, a controversy had erupted over Khan's 'khaki underwear' remarks allegedly against Jaya Prada. He later said that the comments he made were against a man and that if proven guilty he would not contest in the elections.