A week after 50-year-old Mohammad Akhlaq was lynched by a mob in the Bisara village of Uttar Pradesh following rumours that he had slaughtered and consumed a calf, most political parties jumped into the virtual wrestling pits of breaking news television and enthusiastically traded insults and blame over the incident.
The latest to join the long list of politicians who have made ridiculous statements on the incident is Azam Khan. He had relentlessly criticised the BJP over the last few days and today he announced in a press conference that he will write to the United Nations over the Bisara issue.
Khan told reporters in Lucknow, "I have written a letter to the UN Secretary General explaining the condition of Muslims in India today and seeking his intervention. I have sought to know what will be the position of Muslims in India today."
If you were wondering why Khan - himself a minister in the state where the lynching took place - feels the United Nations can intervene and neutralise the communal tension running high in the area, think again. Khan's statement has little to do with seeking practical ways to dissipate communal tension in his state and has everything to do with scoring a point over a political opponent.
India Today quotes Khan, further explaining what he intends to achieve by personally intimating the UN about the Dadri murder. He says, "The Prime Minister is raising local issues at international forums, so we will also raise the rising communal violence cases with the UN." In the same breath, he asked Prime Minister Modi to 'stop spreading the poison of communal violence'.
The rest of the press conference followed the usual pattern of one political party blaming another for a ghastly incident.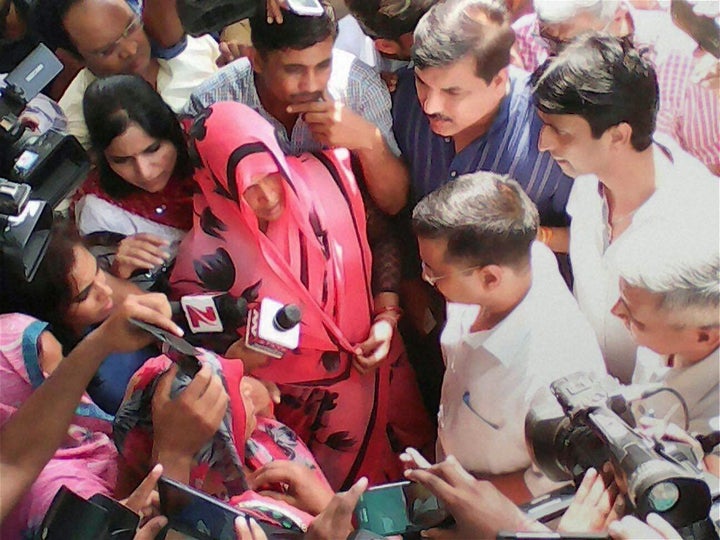 (Delhi Chief Minister Arvind Kejriwal meets the Dadri victim's family)
While the exact contents of Khan's letter isn't available yet, the Samajwadi Party minister's intentions are fairly obvious: putting the BJP down for the incident, in yet another way possible. It makes his commitment to the real problem at hand in Uttar Pradesh rather vacuous but strengthens his arsenal for the Uttar Pradesh assembly elections in 2016.
Whether or not, writing to the UN makes Muslims safer in his state, Khan will be able to boast during election campaigns that he had written to the UN and taken up the issue of Muslims in India that far. While his move has zero practical relevance, in the dramatic rhetoric of election campaigns, it will fit right in.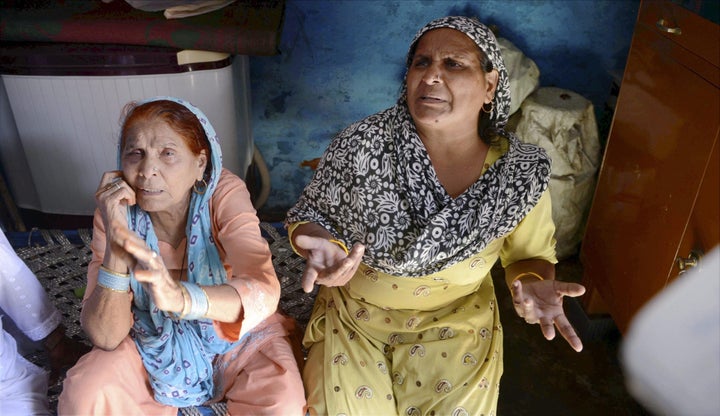 (The family of Mohammad Akhlaq narrating the incident to reporters)
Khan is just the other extreme of the spectrum on which, BJP leaders making dangerous threats occupies one end. In an interview to Headlines Today, minister of state for agriculture Sanjeev Balyan said, "If Aklihesh government doesn't stop cow slaughter, there can be more violent incidents."
Sangeet Som, BJP MLA formerly accused of instigating the Muzaffarnagar riots, also accused the Samajwadi Party of shielding 'cow killers'.