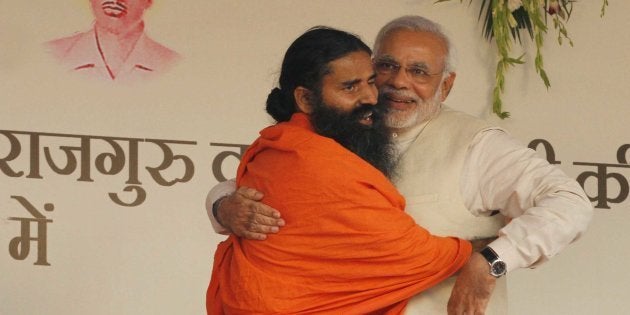 While warning the Modi government that rising fuel prices would cost the government dearly, Baba Ramdev said that he would not campaign for the Bharatiya Janata Party (BJP) in the upcoming Lok Sabha polls next year.
The Yoga guru, who campaigned for the BJP in 2014, told NTDV, "Why would I."
"I have withdrawn myself politically. I am with all parties and I am with no parties," Ramdev told the news channel.
In 2015, the Modi government provided Ramdev with Z-category security. He was also named the state ambassador for the Haryana government.
On rising fuel prices, Ramdev said, "It is going to cost the government dearly."
Echoing the sentiments of various sections of the public, Ramdev said that fuel should be brought under the Goods and Service Tax (GST), but the tax slab cannot be set at the highest, 28 percent. "The revenue lost will not stop the country. We can impose taxes on the rich," he said.
Ramdev said, "If the government lets me, and gives some relief in tax, I can give petrol diesel to India at Rs. 35-40 per liter."
Petrol price in Mumbai on Sunday was Rs. 89.29 per litre followed by Delhi and Chennai at Rs. 81.91 and Rs. 85.15 per liter respectively. Diesel price in Mumbai, Delhi, Chennai was Rs. 78.26, Rs. 73.72 and Rs.77.94 per liter respectively. The price of petrol and diesel in Kolkata was Rs. 83.76 and Rs. 75.57 per litre respectively.
Ramdev also said, "People who are making the cow a religious animal are wrong. Cow has no religion."
The Yoga guru told NDTV, "People who criticise PM Modi - it is their fundamental right. But he has done good work. Launched the Clean India mission, not allowed any major scam. Yes, some political questions are being raised about the Rafale deal."
On the topic of his enterprise, Patanjali, Ramdev told NDTV, "I am a scientific sanyasi. We have more than 300 scientists at Patanjali. Put a very high premium on quality of our products." Ramdev also said, "I don't run after money. Money runs after me."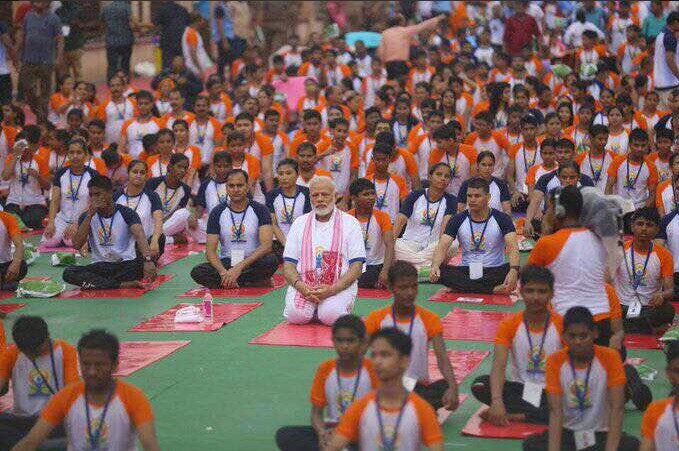 Bend It Like Our Netas
Popular in the Community