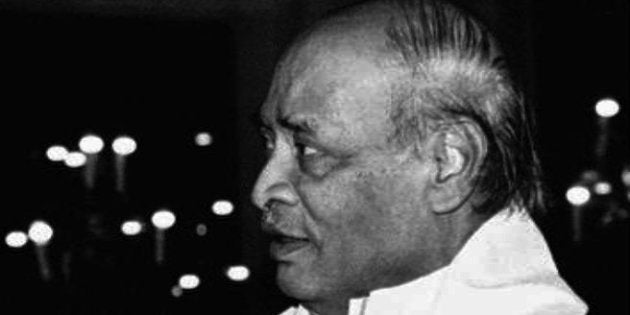 Speaking to HuffPost India last month, Santosh Dubey, a Shiv Sena leader who was one of the main accused in the Babri Masjid demolition case, claimed that former Prime Minister P.V. Narasimha Rao was involved in the plot to demolish the 16th century mosque in Ayodhya on 6 December 1992.
This was not the first time that a kar sevak or a leader of the Hindu right had made such a claim. Last year, R.V. Vedanti, a former BJP lawmaker, told the media that Rao was involved. In 2014, Hindu right leaders said that same in a film secretly recorded by CobraPost.
Vinay Sitapati, who wrote Half Lion: How P.V. Narasimha Rao Transformed India, a biography of the former PM and Congress leader which was published in 2016, told HuffPost India there was "zero" evidence that Rao was involved in the plot. However, he adds that there is no question that Rao prioritised personal and political ambition at one of the gravest moment's in India's post-independence history, and made a serious error of judgement in trying to negotiate with the Hindu right instead of imposing President's Rule in Uttar Pradesh.
As the 26th anniversary of the demolition of the Babri Masjid approaches, the demand for a Ram Temple is gathering steam once again. Sitapati spoke to HuffPost India about why rumours of Rao's involvement in the plot started and still persist, the Congress's role in singling him out as the villain in the tragedy, and the deeper question of prioritising secularism over electoral democracy in times of crisis.
When did rumours about Narasimha Rao's involvement in the conspiracy begin surfacing?
I would trace it back to 1998, when Sonia Gandhi comes back to the Congress after unseating Sitaram Kesri (as party president). They are grappling with two problems. The first is how to get rid of Narasimha Rao's legacy from the Congress party. Here, Narasimha Rao was not innocent at all. He was very conscious in his desire to see the Nehru-Gandhis marginalised within the Congress party. Sonia Gandhi has just reasons to dislike him.
It was not just Sonia Gandhi's apathy, but also many of the people that Narasimha Rao had marginalised within the Congress party, from Madhavrao Scindia to Arjun Singh to Mani Shankar Aiyar, they came back as Sonia's group. And they, more than Sonia Gandhi, really had it in for Narasimha Rao.
And the second problem?
The second problem they were facing was that Congress had collapsed in UP, especially among Muslim voters. The demolition of the Babri Masjid just accentuated the trend of Muslims voting for the Samajwadi Party, something which had begun in 1989. Muslims had left the Congress even before the Babri Masjid was demolished. The Congress's aim was to do things: to discredit Narasimha Rao's legacy and to make the claim that now that Congress does not have Narasimha Rao, the Muslims should repose their faith in the Nehru Gandhis.
In fact, Rahul Gandhi even made a statement (in 2007) that had someone from his family been a leader during that time, the mosque would not have fallen. And the simple answer to that question is that his mother was still one of most powerful leaders of the Congress party at the time. One word from her between October 30 1992 and December 5 1992 would have jolted the Congress into action. Had she just said that we don't trust Kalyan Singh, or the threat of the misuse of Article 356 is a lesser threat than the threat to India's secular fabric that the demolition of the mosque would portend, but she said nothing. She only spoke for the first time, I think, the day after the mosque fell.
They are grappling with two problems. The first is how to get rid of Narasimha Rao's legacy from the Congress Party.
Was there a concerted effort to defame Narasimha Rao?
That was part of it. The rest of the Congress party knows which way Sonia Gandhi is thinking. Then, they don't need to be instructed. To give an example, when the Congress was in power in Andhra Pradesh under YSR (Y.S. Rajasekhara Reddy), there was talk of installing a statue of Narasimha Rao in Warangal, an area of what is Telangana today, where he is from. The local Congressmen that I spoke with told us that they really wanted to do it, but if they were seen garlanding a statute of Narasimha Rao, then their enemies within the party would use it to tell Sonia Gandhi. Within the rank and file of the Congress party, a clear message went that Narasimha Rao was fair game.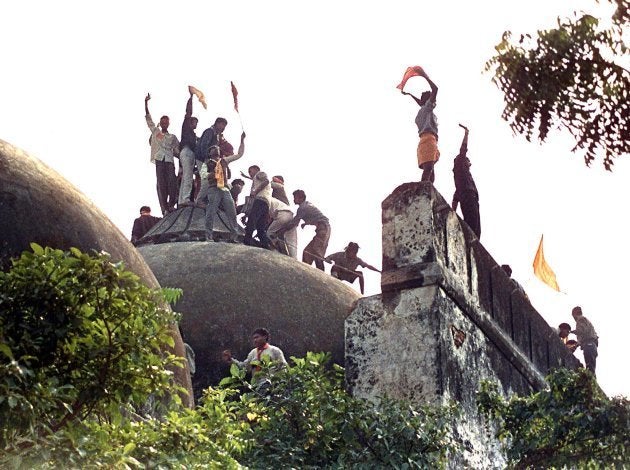 What is Narasimha Rao guilty of?
Just because the Congress has a motivation to besmirch Narasimha Rao's reputation does not mean that we should give him a free pass. There is no question that Narasimha Rao put his own political interest and his own survival over the survival of Babri Masjid. There is no debate about that. He was more worried about a no-confidence motion against him and the Supreme Court striking down the imposition of Article 356 and the damage it would do to his politics than he was about the survival of the Babri Masjid. But that would be accusing him of behaving like a politician. At a moment of profound crisis for the Indian Republic, Narasimha Rao failed to rise to the occasion. It is not clear to me that any other Indian prime minister, bar Jawaharlal Nehru, would have acted differently from Narasimha Rao. I can only think of Jawaharlal Nehru as saying, 'I don't care if my government falls, I'm going to make sure the Babri Masjid does not fall.'
There is no question that Narasimha Rao put his own political interest and his own survival over the survival of Babri Masjid.
What is the story about Narasimha Rao sleeping when the Babri Masjid was under attack?
There was a rumour doing the round that when the mosque fell, Narasimha Rao was doing pooja in the Prime Minister's house. I traced that rumour to one source, which is Kuldip Nayar, the journalist, who mentions it in his book. Then, the next question is how does Kuldip Nayar know. He said he got the story from Madhu Limaye, who was a politician opposed to the Narasimha Rao at the time. Then the next question is how does Madhu Limaye know. Madhu Limaye says he heard it from someone's in the PM's office. Think about it. In law, a single hearsay, we do not allow. And yet, a rumour like this, which was based on two people leading up to Kuldip Nayar, is taken to be the truth. And the moment Kuldip Nayar said this story, there were many people in the PM's office who held a press conference saying that we were with Narasimha Rao when the mosque fell, or we were on the phone with him, but somehow that was not reported.
Why have the allegations about him being involved in the conspiracy persisted?
The evidence is very clear that throughout November and early December 1992, Narasimha Rao was meeting people from the BJP, the RSS and the VHP. He met Ashok Singhal, he met Advani, he met Murli Manohar Joshi, he kept meeting these people. He was actually meeting them to beg them not to destroy the mosque. There were a tremendous number of officials as well as other politicians present in the room. It was pretty well-known what the conversations looked like. The fact that Narasimha Rao was reaching out to the BJP and the RSS, is something that he should do, right? If he was in a conspiracy with Advani, would he be meeting him so regularly? In fact, as I write in the book, Rao falsely accused Advani of involvement in the Hawala case in January 1996, almost certainly as revenge because he felt let down by Advani in Ayodhya. It would be fair to ask why was Narasimha Rao was so gullible. Did he not know better?
But why have the allegations persisted?
With regard to why the rumours still persist, that answer is much clearer. If you look at people like Deng Xiaoping, FDR (Franklin D Roosevelt) in the US, who have been pivotal figures in their country's history. Today, their own political parties look up to them, celebrate them. Whereas Narasimha Rao's own party has decided that he is an outcaste. If your own party is accusing you of demolition of the the Babri Masjid, the BJP, the Samajwadi Party, are very happy to play along. Look at the irony of the situation. The man (Kalyan Singh) who both the Supreme Court and the Liberhan Commission said was guilty of demolishing the Babri Masjid is today at the constitutional post of a governor. Whereas the man who was exonerated by both the Supreme Court and the Liberhan Commission, Narasimha Rao, is being constantly accused by the Congress party. They are trying to thread a needle by saying that it was part of the Congress that was led by Narasimha Rao that did Babri Masjid, not the part led by the Nehru-Gandhis, and the party should be forgiven for it. But I don't think that most Indians see that. I think most Indians see it as Congress admitting to a self-goal.
The man who both the Supreme Court and the Liberhan Commission said was guilty of demolishing the Babri Masjid is today at the constitutional post of a governor.
But what would be the motivation of BJP leaders to allege that Rao was in on the conspiracy? There was the Cobrapost sting operation in 2014. Just last year, former BJP MP RS Vedanti called a press conference and accused Rao. You trace the Congress defamation of Narasimha Rao to 1998. Is there a pattern or timeline for the BJP?
I can't answer with respect to the specific motives of the people you mention, but I have not seen any corroborative evidence for any of these allegations. The BJP's general interest in Narasimha Rao has been to play a double game. At one level, both the BJP and the Congress were competing for Hindu votes because the Hindu votes, especially the upper caste Hindu votes, were in play in the early nineties. At the same time, the BJP is using the fact that the Congress has treated Narasimha Rao so badly to finger and embarrass the Congress.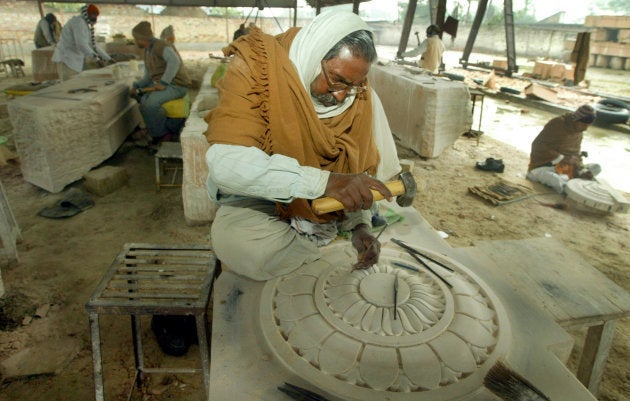 Why did Narasimha Rao have so much faith in these Hindu right groups?
There are various reasons that are given. He was a devout religious Hindu himself. He spoke Sanskrit. People never mention that he also spoke Urdu and Persian. He definitely came from a deeply syncretic culture, but he was a scholar of Hinduism. I think at some level he felt that he could handle these guys. That he could meet Ashok Singhal and talk to him in Sanskrit and convince him.
The second reason is that he didn't have the sense of the BJP's rise, the way someone like Arjun Singh or Sharad Pawar or N.D. Tiwari, who were dealing with the BJP in their states, had. Whereas Narasimha Rao's opposition in the early years, when he was in Andhra Pradesh, had been the communists and then had been the rise of regional parties. So he did not have a feel that BJP was not just the movement of misguided religious Hindus, but it was fundamentally a political movement. He didn't have a feel for how transformational the BJP was in north India at the time.
Why did Narasimha Rao not impose President's Rule?
That was something that was discussed every day throughout India from October 30 to December 6: should President's Rule be imposed? And Narasimha Rao's own law secretary said that it would probably be unconstitutional to impose President's Rule when law and order has not yet broken down, saying that there is anticipation of a breakdown in law and order. If you accept the principle that there is going to be an event that will portend a collapse of law and order, and in anticipation of that we have to dismiss Kalyan Singh, imagine how other central governments can misuse that interpretation of Article 356. Today, the Modi government can say that in Tamil Nadu, in ten days we apprehend that an event will take place that will lead to breakdown of law and order, and as a preventive mechanism we should dismiss the government. That creates its own problem. Narasimha Rao was well aware that he would be judged on this and that is why he made this a deeply collective decision and the tragedy of India is that nobody else wanted to step up.
Any politician, including Mani Shankar Aiyar, who tells you that the demolition of the Babri Masjid was inevitable. Ask them, show me your public statements before the mosque fell. I was with Mr. Chidambaram in a talk about my book and he was saying that it was obvious that the mosque was going to fall, that suicide groups of the VHP were being trained. Well, if you knew it, then why did you not speak up? You had the whole of November to say this. Why did everyone discover their voice after the mosque fell, including Narasimha Rao?
Narasimha Rao was well aware that he would be judged on this and that is why he made this a deeply collective decision and the tragedy of India is that nobody else wanted to step up.
It was at your book launch that Mani Shankar Aiyar said that Rao's pro-Hindu mindset led to the demolition. Do you agree? He also said Rao once told him that "he did not agree with my definition of secularism as India is a Hindu-majority country".
Let me put it this way. Both Rajiv Gandhi and Narasimha Rao and Indira Gandhi as a second-term prime minister had a deep sense that Hindus, especially upper-caste Hindus, were leaving the Congress party through the 19080s. I certainly agree with Mani Shankar's description that Narasimha Rao saw that Congress cannot win without getting the Hindu vote, but that analysis was also shared by Indira Gandhi and Rajiv Gandhi. In fact, on this count, Rajiv Gandhi, who is Mani Shankar Aiyar's idol, did far worse on communal questions in India. It is astonishing how much of a free pass he gets.
We know about Shah Bano. The Indian government was the first government, much before Iran, to ban Salman Rushdie's Satanic Verses. Here's a man who first opened the locks for prayer at Babri Masjid in 1986, who allowed the brick-laying or Shilanyas ceremony in 1989, much before the BJP did any of this, because he was interested in the Hindu vote. It's fair to make that claim but the Congress has broadly believed this since the 1980s for electoral reasons: you cannot win in India without getting the Hindu vote bank.
Rajiv Gandhi did far worse on communal questions in India. It is astonishing how much of a free pass he gets.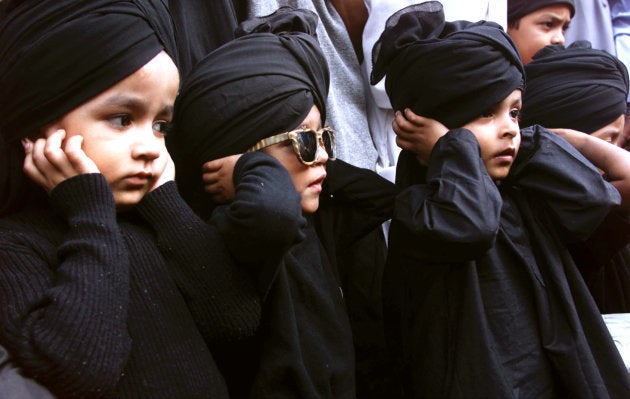 With Rajiv Gandhi, one can sense that in appeasing both Hindus and Muslims, he was politically and electorally driven, but with Narasimha Rao was it just electoral or ideological as well?
I don't think so. That Rao was Brahmin, he was a Hindu scholar, that he wore a lungi, he went to temples. This is true. But it is also true that he could quote the Koran by heart, people don't talk about that. He grew up in the Nizam's Hyderabad state, he grew up with Muslims. When he used to speak with the Pakistan president, he used to speak in Urdu that many people felt was better than the Pakistan president's Urdu.
But that doesn't mean that he was ideologically secular?
I would say, yes he was. It's hard to answer. Even as a biographer, it's hard to get into his mind. He wasn't an elite, English-speaking liberal like Rajiv Gandhi. It's also fair to say that he was playing a double game, he wanted Muslims to come back to the Congress and he wanted Hindus to come back. He didn't take a clear principle.
The CPM government in Kerala today has taken a clear principle on Sabarimala, whether you like it or not, it has taken a clear secular principle. Look, there is a court order and it has to be implemented. Whereas the Congress in Kerala is playing a double game. At one end, it is saying that women's rights should be protected. At the other, it is saying Hindu majority, and that's an electoral game. And that is pretty much what Rao was playing too. I don't think his actions were motivated by being ideologically communal and there is no evidence of that. He was a diehard Congressman within the Congress system. And in that sense, no different from the broad Congress worldview about the role Hinduism has electoral politics in India. This is not to say that he did not make a serious error in Babri Masjid and his analysis was erroneous. It is the single most defining event in post-independence history, and Narasimha Rao, who I feel was on the right side of history when it comes to India's economy, foreign policy and welfare schemes, he was definitely on the wrong side of history when it comes to the Babri Masjid. But the question is how much of the blame is apportioned to him and the question of mala fide.
What is at the heart of the confusion over Narasimha Rao's role?
Everybody was trying to protect themselves rather than the mosque. It is an institutional tragedy of India. As I say in the book, I would go one step further. The BJP comes to power in UP in June 1991, and they come on the back of the Ayodhya movement, and Kalyan Singh is the OBC face of the Ayodhya movement and now he is chief minister, so constitutionally sworn to protect the mosque. I would say from June 1991 itself, the days of the mosque were numbered. At the heart is a clash between the constitutional principles of secularism and of democracy. It's a hard question to answer. Can you say that you can't be a chief minister of Uttar Pradesh unless you swear not to demolish the mosque? That's not feasible, right? Or should Narasimha Rao have dismissed Kalyan Singh the day he became chief minister. It becomes a very hard question to answer in India's federal system when the police report to the state government. And that is the core question, what happens when democracy and secularism clash, and it's not an easy needle to thread.
At the heart is a clash between the constitutional principles of secularism and of democracy. At what point do you prioritize secularism over democracy?
If the Babri Masjid was under threat today, do you think it would have been easier to take a call on imposing President's Rule?
You tell me. The lead-up to Babri Masjid was like watching a cricket match. Australia may win, India may win, there was no certainty. At what point should you say that the danger is clear and present? It's much harder to do. The real question is, can you have a party like the BJP running a state or central government? That's the real question. Again, as I said, when Kalyan Singh came to power in 1991, he came to power on the demand that the Babri Masjid be demolished. There was no ambiguity here. The people of UP voted them in on the Ayodhya issue. At what point are you going to step in using counter-majoritarian measures and say 'look, this is unacceptable in a country like India'? Where do you draw the red line? At some point, do you think democracy, especially electoral democracy, must be curbed in the interest of secularism? It is this deep question. At what point do you prioritise secularism over democracy?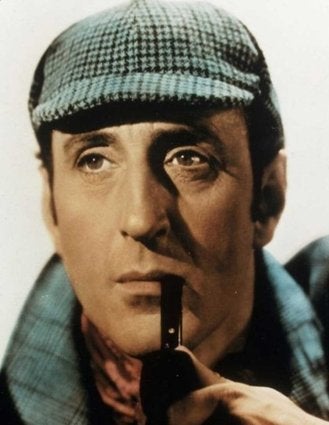 The Best Sherlock Holmes Of All Time