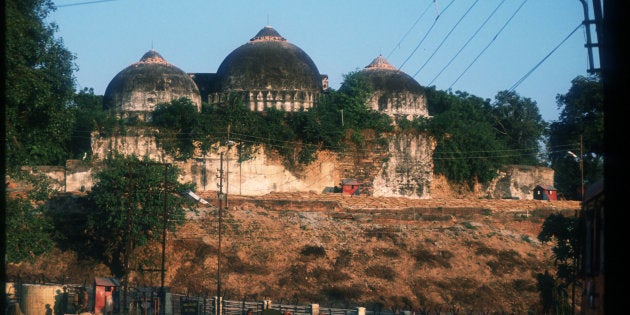 Update: A special court will deliver the verdict on Friday in a criminal case in which BJP veterans such as LK Advani, Murli Manohar Joshi and Uma Bharti are among the accused. The Supreme Court delivered its verdict in the Ram Janmabhoomi-Babri Masjid title dispute case on November 9, 2019.
The Supreme Court pronounced its judgement in the Ram Janmabhoomi-Babri Masjid case in November 2019. A constitution bench, headed by Chief Justice Ranjan Gogoi, delivered the verdict.
Other members of the bench were Justices SA Bobde, DY Chandrachud, Ashok Bhushan and S Abdul Nazeer. The Court granted the site of the demolished Babri Masjid to the Hindu parties to build a temple, while ordering that the Muslim litigants be given a 5 acre alternative site to construct a mosque.
The Babri Masjid is believed to have been built in 1528 by Mir Baqi, a commander of the first Mughal emperor Babur. The first case was filed in 1885 by Mahant Raghubir Das, who asked for permission to build a canopy outside the disputed structure.
The mosque's gates were locked after an idol of Lord Ram appeared inside the mosque in 1949.
While the Vishwa Hindu Parishad launched a movement for the construction of the temple in 1984, the efforts really gathered steam in the later part of the decade, especially when LK Advani started out on his rath yatra in 1990. The Babri Masjid was demolished in 1992.
Here's a look at when the dispute began and how the events unfolded: