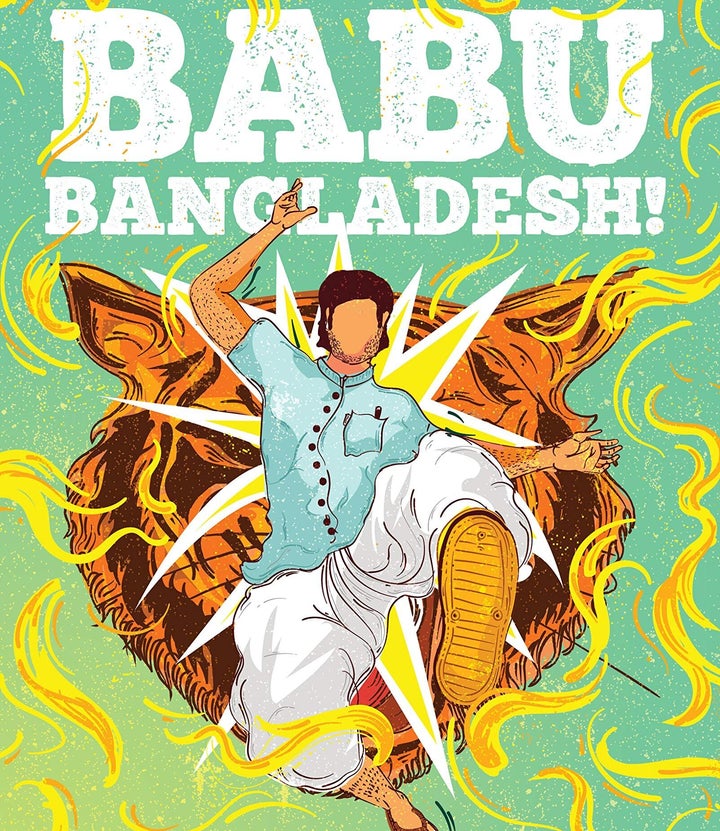 On 25 March 1971, soldiers of the 18th Panjabi, 22nd Pashtun, and 32nd Panjabi regiments of the Pakistan Army, along with several battalions, attacked the campus of Dhaka University, armed with tanks, automatic rifles, mortars and rocket launchers. By the end of the day, hundreds of students, teachers and staff members were murdered as part of the horrific Operation Searchlight that clamped down on the Bengali nationalist movement in East Pakistan, leaving at least 300,000 dead.
The army's orders were not only restricted to the occupants of the university that had become a hotbed for intellectual and political activism in its 50-year-old existence. After the massacres, soldiers were ordered to destroy what was perceived as another threat: a generations-old banyan tree. A social hub for students and professors alike, it was under the shade of the "Bawt Tawla" that the Language Movement was born in the 1950s and where fevered plans for the birth of an independent Bangladesh were made. The symbol had to be destroyed. By the morning of 26 March, the massive tree lay in ruins.
Or so official records say. In Numair Choudhury's imaginative, sprawling novel, Babu Bangladesh!, the story takes on a very different colour. Over the course of five days, the tree's felling is stalled by a group of student freedom fighters and sympathetic soldiers of the Pakistani Army, and by the vast, invisible power of the banyan itself. It finally falls, its spirit broken, but not before multiple explosives fail to ignite, the army camp is inundated with poisonous snakes, perfectly-aimed tank missiles mysteriously miss the gargantuan tree and Pakistani officers have inexplicable psychological breakdowns.
A botanically-armed rebel group is however far from the singular focus of Choudhury's wildly ambitious debut novel, which, over the course of five sections, sets out to chronicle the life of a political luminary and environmentalist who is simultaneously shrouded in mystery and celebrated or reviled (depending on whom you ask) in Bangladesh and the world over. But this fictional documentation of the life of Babu Abdul Majumdar, known later in his life simply as Babu or Babu Bangladesh, is also a vivid biography of a young country, born and raised in violence, fraying under the assault of corrupt governments, foreign intelligence agencies, religious fundamentalists and ruthless oligarchs.
Told from the year 2028, the novel is narrated by a coder who becomes obsessed with piecing together the puzzle that is Babu, once a sensation in his home country (and celebrated by the likes of Gayatri Spivak, Arundhati Roy and U2 internationally) but relegated to hazy memory since his disappearance in 2021. The real bonanza, our unnamed narrator tells us, is when providence hands him a collection of Babu's personal diaries and essays, sparking a whirlwind journey to offer, at the very least, a "blurry likeness of his character". Readers expecting a peek into the near future – a cursory glance at the news should tell us that a cautious decade at a time seems the most practical at the moment – should look elsewhere. Climate refugees, race wars, rampant environmental degradation and US President "Tulsi Harris" are fleetingly alluded to but Babu Bangladesh!'s intention is one that is almost trickier than divining the future – making sense of the past.
"As traces of Umberto Eco meet the hallowed traditions of South American magical realism in his novel, Choudhury adds a further layer of complexity by thumbing his nose at chronology.""
Through the course of the novel, our biographer affirms his dedication to write an account that neither excessively deifies the man at the centre of his story, nor unfairly vilifies him. This avowed determination to present the truth – rigorous verification of oral accounts, tracking down eyewitnesses, corroborating evidence – is easier said than done in a narrative that merges history, folklore, superstition, fact and fiction. "It must be admitted there is little separating the fantastic from the quotidian in Bangladesh," the narrator says.
In the audaciously conceptualised world of Babu Bangladesh!, a mysterious island is both a home for intelligent, tailed hominids possessed of great strength and skill, as well as a made-up location orchestrated out of thin air by corrupt naval chiefs for the misappropriation of funds; a Yazidi-origin bird-god helps our protagonist play a modern-day Robin Hood; and the Jatiya Sangsad Bhaban, the house of Parliament in Dhaka and one of the largest and most architecturally remarkable legislative complexes in the world has within its folds, pools, alcoves and atriums, the physical power to shape fortunes, influence decisions that fuel nations and in one stunningly-realised sequence, hold a group of terrorists in a state of listless suspension.
It is in the nooks of legendary architect Louis Kahn's most iconic building that Babu first realises the existence of forces beyond his understanding, dictated by a complex and potent geomancy. He's guided along this path by a secret group of mystagogues studying the powers of this sprawling concrete behemoth. It's not the only time that a covert organisation of scholars shows up in the novel either as we inch closer to understanding what led to our protagonist's sudden disappearance.
For a novel that is, at its surface, the unravelling of a mystery – both of a man and his vanishing act – Choudhury is in absolutely no rush getting there. Lengthy expositions make up a significant chunk of the book, not only on the political history of Bangladesh but also a blending of mythology, microbiology, evolutionary science, religious iconography and anthropology, to name a few disciplines, with footnotes to boot. They're fascinating, meticulously detailed and admittedly, occasionally tedious. But to call them digressions would be to shortchange the vision of Babu Bangladesh!, a novel that demands more from its readers – a deep curiosity and a slow immersion in narratives that embrace the arcane, even if it comes with a small sacrifice of heart and pure playfulness.
As traces of Umberto Eco meet the hallowed traditions of South American magical realism in his novel, Choudhury adds a further layer of complexity by thumbing his nose at chronology. It's a discomfiting but satisfying choice that foregrounds the priorities of his storytelling, some of which are pointed out by writer Amitava Kumar in a blurb for the book – "obsessive about truth, drunk on language and life" – before going on to compare him to the renowned Chilean writer Roberto Bolaño.
Bolaño, while leaving behind a prolific body of writing, famously did not live to see the publication of his masterpiece, the novel 2666, published one year after his death. Apart from rich imaginativeness, it's a commonality that the two writers share.
In September 2018, on a visit to Kyoto to deliver a paper at a literary conference, Choudhury lost his footing while taking a late night walk by the Kamo river and drowned in the water. The writer was feverishly making final edits to his novel during that time, one that he had been working on for the last 15 years. Choudhury's literary agent, Kanishka Gupta explained that Babu Bangladesh! was born during his PhD thesis at the University of Texas in Dallas and publishing was a big step for him. "He was a perfectionist," Gupta recalled. "If he was alive, I'm sure he would still be working on the manuscript. He once told me he wanted to figure out a way in which the name of every country in the world could go into the book!"
While disillusioned by the elite literary gatekeepers of Bangladesh, as his friend and author Nadeem Zaman wrote in an obituary, Choudhury was nearing readiness to publish his carefully polished magnum opus in India. His sister discovered a final, reworked draft on his laptop months after his death, based on discussion with his publisher and so Babu Bangladesh! was born – a strange, brilliant work of erudition told in prose that sings and charms.
Yet even as the book neared completion, Gupta said Choudhury wanted to do more, wondering if he should include the 2018 student protests in Dhaka as an additional chapter. It's a hint of what finally animates Choudhury's novel – a quest for justice. The figure that it ostensibly revolves around remains largely shadowy even at the end, our biographer unable to completely bring him to light (a warning he issues us at the very start). Yet Babu, for all his legendary standing, is not a strikingly revolutionary figure. What he wants to fight for are the "simple things about Bangladesh that made him most happy: its vegetal abundance, its colourful animal kingdom, and diversity of religions, cultures and peoples – all of which were rapidly disappearing."
Keenly tuned to a country (by no means the only one) unable to secure these "simple things", Choudhury, from the vantage point of the future, perhaps turns to "alternative narratives", "indigenous superstitions" and "enchanted and inexplicable byroads" to right these wrongs. When scientific and corporate greed threatens to overrun the home of amphibian-hominids, they call on the waters to submerge their island. When military oligarchs tear into their land, the women of Madhupur use all powers at their disposal to have their champion elected and when the Jatiya Sangsad Bhaban, built to house a government that is supposed to uphold constitutional equality and secular values, witnesses gross injustice, perhaps it is able to summon from the depth of its alcoves, the potential for change.
At the end of his novel, one step ahead of the reader, Choudhury, predicts the effects of the disorienting ride that has come to its conclusion. "There will be much to consider, much to reconsider, rearrange and to file away for future returns. To measure the past, even if it does not wholly belong to us is a tedious thing," his departing narrator says. "If we are able to bear these most harrowing of reckonings, we will be rewarded with new growths, and peace and light."