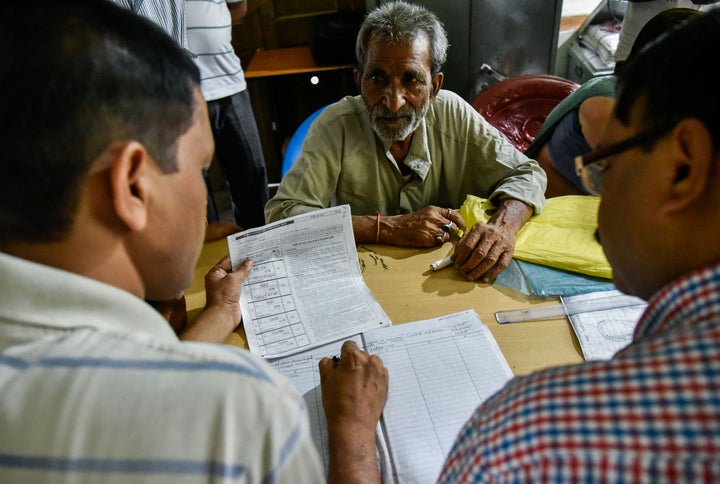 In December 2017, I interviewed a few people, mainly women belonging to both Hindu and Muslim communities of East Bengal origin, who were released from detention centres after winning their cases in the high court. I was collating first-person accounts for a video report for the Wire, (1) detailing the ordeal they had undergone after receiving a legal notice as a suspected foreigner and the conditions at the detention centres. Since the jail manual is not followed fully, they were barred from working inside the jails in lieu of wages, not granted parole; the state didn't provide them any free legal help. I also chanced upon a pattern—while all of them had a hand-to-mouth existence, most of the women I met were either widows without children or whose husbands had left them. They had no immediate family, rather a man in the family, who would run around and fight their cases. However, their extended families did come to their rescue.
All the detainees complained of bad quality food forcing them to resort to hunger strikes inside the centres. Families of some detainees visited them when they could, with rice, pulses, vegetables, fruits, and so on as per their financial ability. Family members claimed to have bribed jail guards to meet the detainees for longer than the stipulated time. A small hall would house at least fifty women, who would each get a mattress to lie on the floor. Many had either sold their farming land or mortgaged it in lieu of loans to fight the cases of their family members. Some had sold pairs of cows used to till their farming land; some whatever little gold they had; some had even sought public donations to pay lawyers' fees.
Those I interviewed spoke of women giving birth in detention; about children of the detainee women taken out by jail authorities to primary schools nearby; about sharing space with women in the Kokrajhar detention centre whose husbands were in the Goalpara centre, meant for declared male foreigners. Many such couples had no contact with each other for a long time. In August 2015, Speaker Pranab Gogoi asked the state government to seek legal opinion on allegations of inhuman conditions in detention camps, raised by AIUDF MLAs in the assembly. But no concrete follow-up was done.
In January 2018, rights activist Harsh Mander surveyed the Goalpara and Kokrajhar detention centres for a report sponsored by the National Human Rights Commission (NHRC) where Mander then served as special monitor for minorities. On 22, 23 and 24 January, he met jail authorities, district officials and several detainees to understand individual cases.
Mander's report noted, 'The mission was informed by officials that they are not aware of any specific guidelines or instructions from the central or state government to guide the treatment and rights of the detainees . . . When we spoke to senior officials of the Assam state government, they too clarified that the legal status and rights of the detainees would have to be defined by the central government, and until then they have no option except to treat them in the way they treat jail convicts.' (2)
Significantly, the report quoted a police officer admitting to Mander's team that each unit of the border police is given a monthly target of filing six cases of suspected foreigners. (3) The report listed a few recommendations, including providing legal aid to detainees on the basis of the United Nations High Commissioner for Refugees (UNHCR) detention guidelines, housing detainees in the same districts as their families, facilitation for recreation, work and parole,
and ensuring that officials follow due process and inform detainees about their rights. In June 2018, Mander resigned from his post accusing the NHRC of 'continued silence' over his report and also 'encounter killings targeting minorities in Uttar Pradesh and Haryana'. (4)
Meanwhile, life continues in the detention centres as usual. On a weekday, the one in Goalpara town—the first one to come up in 2009—is crowded with detainee families. There is a distance of about five feet between the detainees and their family members, separated by an iron grill. Food items from the families are handed over to a policeman, usually standing just behind the grill, to pass on to the detainees. Some detainees could be seen holding the bars of the grill, crying; some others engaged with family members in conversation about the progress or lack of it of their cases. When I visited the Goalpara detention centre a few days before the final draft NRC was to be published, it was disturbing to see the crowd there juxtaposed against the DC's office, just opposite to it and where the NRC update process was on in full swing.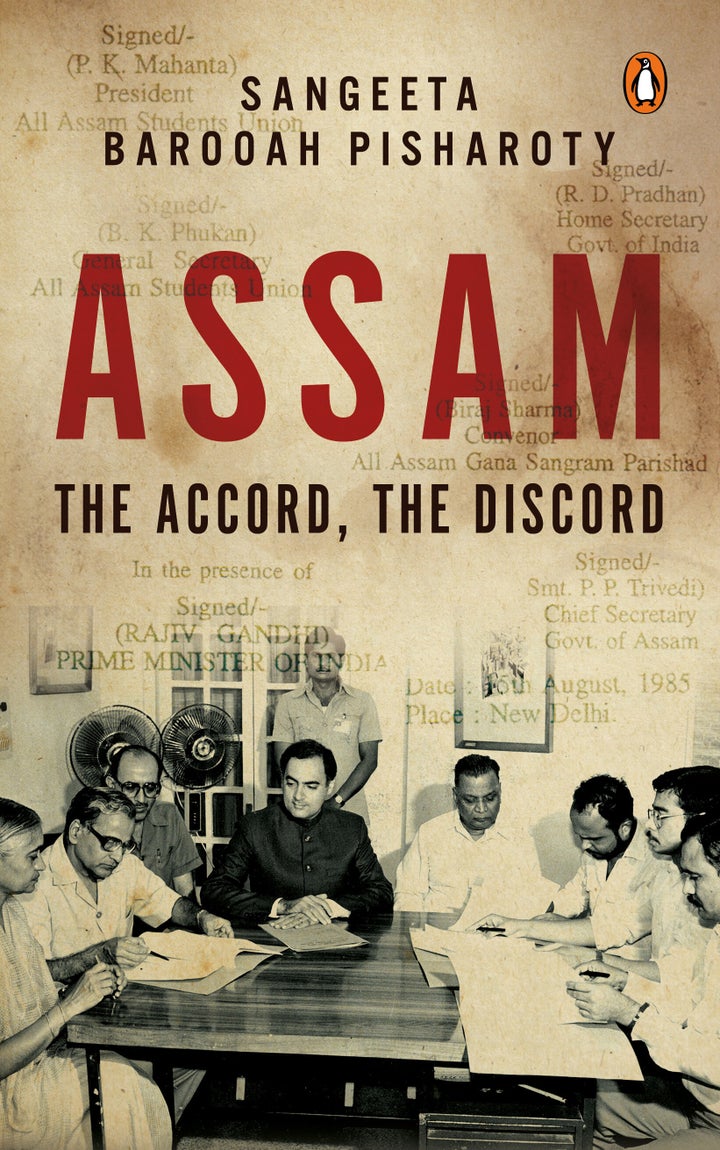 Excerpted with permission from Assam: The Accord, The Discord, Sangeeta Barooah Pisharoty, EBURY PRESS.