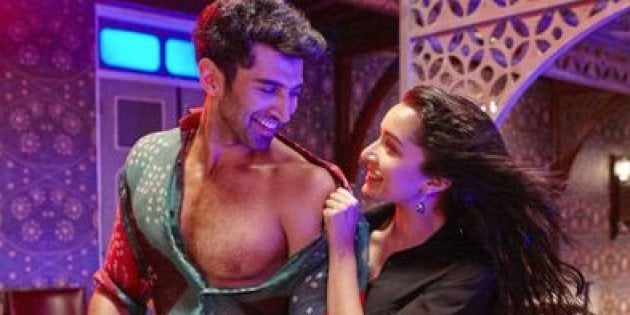 So Dharma Productions -- possibly with their Kala Chashma on -- okayed the idea of Badshah remaking 'Humma Humma' for Ok Jaanu. Given how Badshah's last outing with Dharma Productions helped unleash the most addictive party track of the year, we're guessing, nobody protested.
The classic song from Mani Ratnam's 1995 hit Bombay was one of the biggest chartbusters of the 90s. And going by the way it has been tampered with in Ok Jaanu, Badshah can easily earn himself a cosy little corner in the hall of shame populated by Honey Singh who massacred 'Dheere Dheere' and whoever slaughtered 'Pal Pal Dil Ke Pas' for a film called Wajah Tum Ho.
Remakes and remixes are probably as old as 'item numbers' in Bollywood and the Hindi music industry.
We have been subjected to atrocities like Singh's 'Dheere Dheere' or Instant Karma's frightening remix of 'Hum Bewafa' and 'Bahon Main Chale Aao' in the 90s.
At the same time, even Bollywood purists couldn't ignore the charms of the trippy remixes of 'Khoya Khoya Chaand' or 'Hawa Hawaii' Mike McLeary came up with for Shaitaan. Morerecently Amit Trivedi remade the classic 'Ae Zindagi Gale Laga Le' from Sadma for 'Dear Zindagi', and truth be told, many of us really liked it.
Which makes us wonder, if Dharma indeed had to remake or remix 'Humma Humma', did they not hear the final product once and shuddered (like we did) before making it public?
There are two major issues here. One - Ok Jaanuitself is a remake of Mani Ratnam's Tamil hit OK Kanmani. Such is the committed following of the Tamil romantic drama that many were aghast when they saw the trailer of Ok Jaanu.
Though this writer didn't find the trailer as bad as the film's title, fans pointed out that Aditya-Shraddha's chemistry wasn't half as charming as the film's original lead - Dulquer Salmaan and Nithya Menen. I watched the film the same night and can confidently attest to that fact.
This remixed version features Shraddha and Aditya in what is *supposed* to be a shady motel. It's easy to guess that this scene is a recreation of the one where the couple, who have met only a few days ago, end up spending the night together but not having sex.
In Ok Kanmani, the particular sequence was one of the film's highlights -- without ever getting intimate, both Dulquer and Nithya oozed sensuous chemistry, one that made you instantly root for their youthful romance. Also, the shady motel in Kanmanilooked and felt like a shady motel but since the remake is a Karan Johar production, the motel looks like a beautiful and an abandoned palace with just the right props, casually strewn in.
Moreover, the song that played during the scene, Parandhu Sella Vaa, also a Rahman composition, was much superior and its choreography? Elegantly sexy. Just watch it here.
With the Hamma Hamma remix, Badshah has ruined the song as the reworked composition just doesn't match up to its iconic original and feels like a cheap ripoff.
In their attempt to sound 'peppy', playback singers Jubin Nautiyal and Shashaa Tirupati just slowly trample over our 90s heart, before Badshah hacks it up with an unforgivable 'rap'. #WakhraSwagNAHIN
And then, there's a sense of awkwardness and choreographed sensuality in the movements of Aditya and Shraddha, instead of the easy fluidity that made the Ok Kanmani track so terrific (it got choreographer Brindha multiple awards). If not the tune, perhaps the lead pair could have saved us from this monstrosity? But nope.
But, well, if the casting itself is done to cash in on their real-life romance instead of any real acting merit, one should be prepared for disappointment instead of harboring great expectations.
In an interview to PTI, Badshah called this a 'tribute' to Rahman saying he was 'prepared for comparisons.'
He'll have to be more than just be prepared for the onslaught that's bound to follow.
Here, if it gives you any solace, just see the original.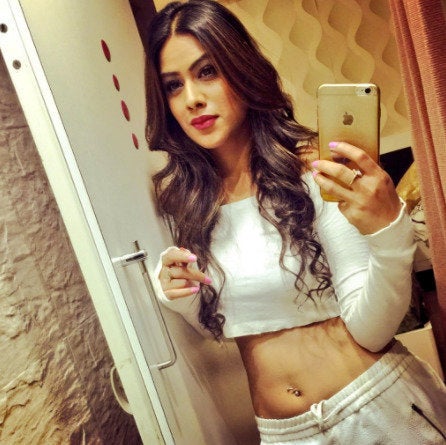 Meet Nia Sharma