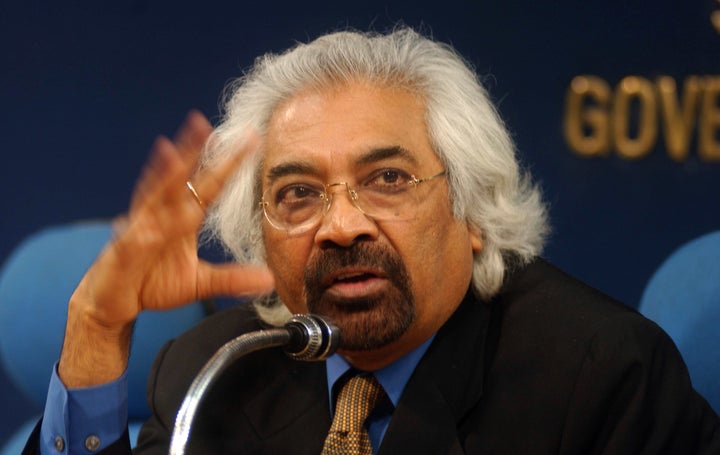 In an interview with ANI, Pitroda said, "If they (IAF) killed 300, it's ok. All I am saying is — can you give me more facts and prove it?"
"I would like to know a little more because I read reports in the New York Times and other newspapers. Did we really attack? We really killed 300 people? I don't know that. As a citizen, I am entitled to know and if I ask it is my duty to ask, that doesn't mean I'm not a nationalist, That doesn't mean I am on this side or that side. We need to know the facts. If you say 300 people were killed, I need to know that. We all need to know that, people of India need to know that and then comes global media which says nobody was killed. I look bad as an Indian citizen," the Congress leader.
On being asked if he was questioning the Indian Air Force's version of the air strikes, Pitroda said, "We cannot be emotional. Data has to be neutral. So you come in today and say 'I killed 300 people' and I say wait a minute, the world is saying we didn't kill anybody or kill less or kill more.. I don't know."
Reacting to Pitroda's comments, Modi tweeted, "This is a New India- we will answer terrorists in a language they understand and with interest!"
Pitroda said he was "baffled" by Modi's reaction to his question which he was entitled to ask.
"All I said is, can we get more facts, that's all. I don't know why this whole confusion... In democracy you are entitled to ask a question. It is good to have a debate, discussion, dialogue, discourse," Pitroda told PTI.
Pitroda's comments come a day after Samajwadi Party leader Ramgopal Yadav called the Pulwama terror attack a 'conspiracy' for votes.
"For the first time, it happened that there was no checking between Jammu and Srinagar. It was for the first time that the CRPF jawans were sent in simple buses. The point where the armoured vehicles were available, no one stopped there and they proceeded, and lives were lost," Yadav said.
"This was a conspiracy... But, when there will be a change of government, investigations will be done and prominent people will come under the scanner, who had pushed our youth to death to garner votes," he alleged.
Modi called Yadav a terror apologist.
The strike was in response to the Pulwama terror attack on 14 February for which Pakistan-based terror group JeM had claimed responsibility. Forty CRPF personnel were killed in the attack.
India and Pakistan have given conflicting versions of the Indian Air Force strike in Balakot. The Narendra Modi government did not release officials figures on how many terrorists were killed in the attack.