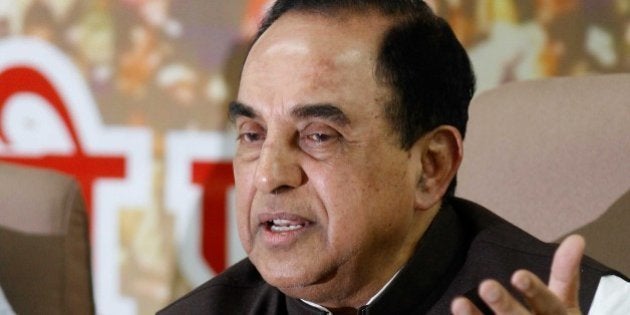 NEW DELHI -- BJP leader Subramanian Swamy has moved the Supreme Court alleging that the cricket board was utilising the controversy over IPL spot fixing to achieve its agenda to shift the base of cricket from Chennai to Mumbai.
In his application, Swamy sought to intervene during the hearing of the plea moved by BCCI seeking clarification on whether N Srinivasan, who has been barred from contesting the Board's election, can participate in its meetings.
"The appellant has enough material in the present matter to prove that only motive behind the present litigation is to vitiate the control of N Srinivasan the board and thereby giving power to a group of people who are scam-tainted, corrupt and in violation of various other penal laws with connections to undesirable elements in Dubai and London," the plea said.
"The whole object of raising this issue in this litigation was to shift the base of cricket from Chennai to Mumbai which would enable them to take control of the game in their hands for their ulterior and malicious motives," it said.
The Board, on Sep 12, had moved the application before the apex court seeking clarification on its Jan 22 order by which Srinivasan was barred from contesting any polls provided he forsakes ownership in Chennai Super Kings IPL team
The BCCI approached the apex court as there was lack of legal clarity on the status of the sidelined former chief who had sought to attend an important Board meeting in Kolkata on August 28, which was adjourned.
The meeting was postponed as the members argued over the presence of Srinivasan, who was barred by the apex court from contesting the BCCI President's post on the ground of conflict of interest which cropped up in view of the IPL spot-fixing scandal.
Srinivasan had tried explaining his stance to the BCCI members by insisting that there was no conflict of interest in his position as an administrator and as owner of Indian Cements -- the company which owned CSK.
He had contended that he was attending the meeting as President of the Tamil Nadu Cricket Association and placed Justice Sri Krishna's opinion which said he was entitled to attend the meeting.