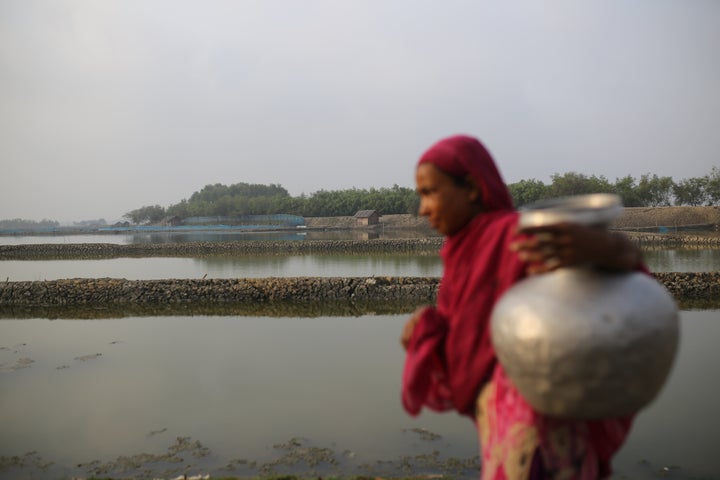 BENGALURU, Karnataka — "I'm unable to get a water tanker to my house/apartment. Please help."
This has become a common message in WhatsApp and email groups across Bengaluru in recent summers. A tanker carrying 7,000 litres of water, which used to cost around Rs 400 10 years ago, is now anywhere between Rs 800-1000 or more. What was once a buyer's market has now become a seller's market, as the city's groundwater reserves keep dwindling.
A BBC article published in February 2018 placed Bengaluru in a list of 12 cities most likely to run out of water, in the unenviable company of places like Cape Town and Beijing. The situation may not be as dire as the article portrayed, but it is still grim. Why is Bengaluru, once called a pensioner's paradise and coveted for its pleasant weather and greenery, in the grip of a water crisis now? And how did it get here?
Water conservation began early
For a landscape with evidence of human settlement for at least 6,000 years, Bengaluru is unusual in many ways—most notably in its relationship to water. The city is located in a semi-arid landscape and receives a limited amount of rainfall each year. Most old settlements grew near large, year-round sources of water, such as the Great Lakes system of North America, or the fertile valleys of the Indo-Gangetic region in South Asia. The landscape surrounding Bengaluru has none of these. How did early settlers survive during the long dry spells between monsoons?
They did so by clever, locally crafted approaches to rain water harvesting. Natural depressions in the ground were deepened and used to create tanks (now called lakes) to store water. As one inscription from 1307 AD, from the village of Vibhutipura (near Bengaluru's old airport) states, the village was created by local residents who "cleared the jungle… levelled the ground, built a village, constructed a tank by removing the sand…".
"Tanks that were worshipped and revered were now polluted with sewage, reviled as malarial swamps, and drained and converted into built real estate."
Large tanks were built for irrigation while smaller tanks were constructed to wash cattle and clothes. These tanks were interconnected through a series of rainwater channels, with tanks on higher ground overflowing into channels that took the water to the tanks on lower ground. This careful channeling of monsoon water helped prevent floods and stored water for the dry months. This approach of interlinking tanks was common across much of peninsular South India, where water was a scarce resource. In Bangalore, the number and types of tanks grew sharply during the period of Hoysala rule between the 13th and 14th centuries AD, ranging from large water bodies (called samudras or sandras) used for irrigation, to smaller water bodies (kattes and kuntes) used to wash clothes and for cattle to drink.
Water planning was supported by the structure of the landscape around tanks, and built around ideas of water control and management. Each tank had at least two large open wells on the east and west side, which supplied water for drinking. Water from heavy downpours was trapped by wetlands located above the tank and slowly channeled into the tank. Plants and reeds growing in the wetland slowed down the progress of the water, keeping it in one place long enough for much of it to seep into the ground, from where it made its way into the surface water system that fed the wells. Orchards of fruiting trees were planted around the tank, keeping the environment cool, reducing water evaporation and providing fruits and fodder for local communities.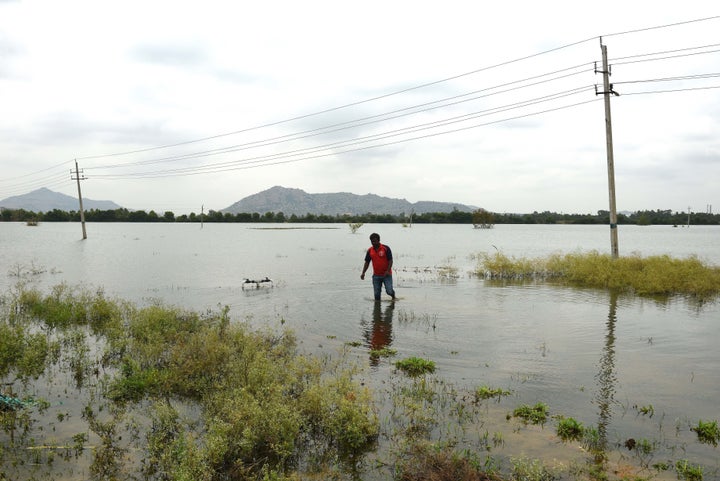 When the lakes vanished
One of Bengaluru's largest lakes, Sampangi lake, had at least three kalyanis — small reservoirs of water surrounded by series of steps — and several massive open wells around the lake, one of which was so large that it supported eleven the pulleys that were used to take out water. Now, only one kalyani remains in a morphed form, devoid of water. The wells have disappeared, marked only by occasional remnants of pulleys. The lake is long gone too, converted into the city's famous Sri Kanteerava sports stadium. Only a tiny patch of water now remains, protected because it plays a central role in an important local festival, the Karaga.
Other prominent lakes and tanks have also disappeared from central Bengaluru. Dharmambudhi lake, which many people believe to have been built by Kempegowda, the founder of Bengaluru, now hosts Bengaluru's central bus terminus, maintaining a steady flow of Bengaluru's buses instead of water. The Millers lake series—Subhashnagar lake, Kodihalli lake and Sinivagilu lake—are now residential settlements, while Akkithimmanahalli lake is a hockey stadium. Challaghatta lake is now a golf course and Agrahar lake is yet another bus terminus. As the lakes disappeared, so did the wells. A research study conducted from old maps found that there were 1,960 open wells in central Bengaluru in 1885. This number dropped sharply to 490 wells by 1935, and 149 in 1973. By 2014, a field survey found only 49 wells remaining, of which very few were in useable condition. The remaining were filled with garbage or debris, and had been abandoned.
Bengaluru's tanks, wells and kalyanis were valued when they provided the main sources of water. By the 1890s, the city began to receive piped water, first from the Hessarghatta lake outside the city, later supplemented by water from the nearby Thippagondanahalli reservoir in the 1930s, and eventually from the Cauvery river, more than 100 km away, in the late 1960s. People and planners no longer considered rain water harvesting as important or essential for their water security. Tanks that were worshipped and revered were now polluted with sewage, reviled as malarial swamps, and drained and converted into built real estate. Corpses and garbage were thrown into wells, and they were filled in, and built on. Of the kalyanis, and small eris, kattes and kuntes (small ponds) that once dotted Bengaluru's landscapes, very few remain.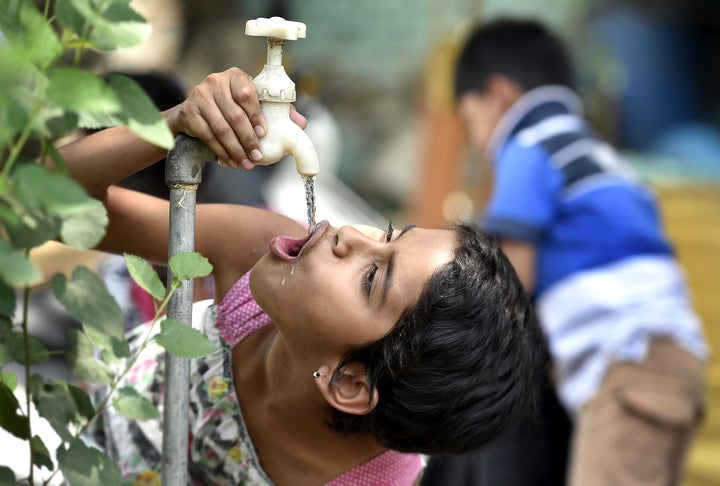 Not a drop to drink
As this summer's water crisis shows, Bengaluru cannot completely rely on distant sources of water to take care of its needs. The city has grown at too fast a pace for the piped water infrastructure to keep up with. As a result, the peripheral areas of Bengaluru do not get piped water supply, and have to depend on groundwater. Bore wells, which have exploded in number across Bengaluru, as they have across much of India, are now running dry in many parts of the city. This is why water tankers are at such a premium.
If the wealthy and middle class complain about water prices, how do the poor manage? As Malini Ranganathan's research shows, residents of Bengaluru's slums purchase water by the pot, and pay a much higher price – often running into thousands of rupees a month – for water. Bengaluru's municipality has now installed water kiosks at a number of ward offices across the city, providing clean drinking water at affordable prices. But water is heavy and difficult to carry over long distances on foot, and many cannot access this affordable water supply.
"Bengaluru may not completely run out of water in the near future, but it is clearly in the throes of a growing crisis."
New schemes for water supply to the city include a number of increasingly impractical options – bringing water from the Cauvery river (which is already running low on water), from other distant water sources like Yettinahole, and even from desalination plants located off the coast of Mangalore. Yet, rain water harvesting, which was made mandatory in Bengaluru in 2016, is not being aggressively followed up and enforced, as it should. Local civic groups and organisations such as Biome Environmental Trust have stepped in to try and fill this gap, promoting water conservation through recharge wells and attempting to revive the culture of open wells in Bengaluru. A number of lake conservation groups, such as MAPSAS(Mahadevpura Parisara Samrakshane Mattu Abhivrudhi Samiti), PNLIT (Puttenahalli Neighbourhood Lake Improvement Trust) and JalaPoshan, have taken up and revived lakes in Bengaluru with government support. But individuals and civic groups can only do so much. Bengaluru needs systematic government coordination, funding and enforcement of water conservation at a large scale. The eyes of planners seem to be focused on large infrastructure projects, missing the need for local, small-scale revival and interconnection of wells, kalyanis, lakes and water channels.
Bengaluru may not completely run out of water in the near future, but it is clearly in the throes of a growing crisis. Many of the city's residents spend a substantial part of their earnings and time trying to get water. The wealthy are more fortunate, but beginning to feel the pinch. Across the world, the challenges of growing cities can be traced to the loss of a culture of connection to the land that feeds and shelters them. Cities are seemingly infinite centres of growth, which can be supplied with food, water and energy from distant sources, and send their waste out to be dumped in distant villages. But in reality, cities still depend on their landscape for many resources. Water, essential for human survival, must be locally conserved and managed. For this, Bengaluru needs to look to its past, to plan for a better future. The city must learn to reconnect with the culture of water awareness that helped it to establish itself and thrive in a water-scarce landscape.
The writer is professor of sustainability at Azim Premji University.