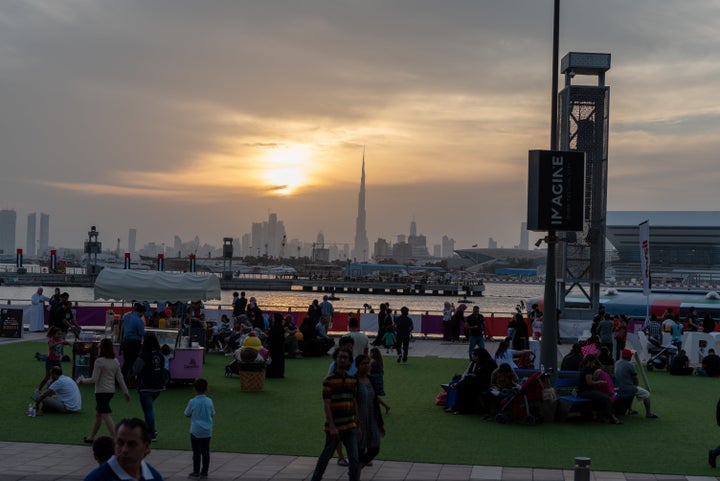 I remember an incident from a visit to India in 2016. I was sitting by myself in a corner table at a restaurant in New Delhi. Across from me was a group of young people having a fiery discussion about the BJP and Congress. I don't remember the details of their discussion now, but as I sat there quietly, observing them speak so fiercely about things happening around them, I remember feeling a powerful wave of envy.
These were the kinds of discussions I would rarely ever have in Dubai, which, at the time, had been home for nearly six years. Of course, life in the Gulf had its advantages. I had a job with a top publishing house, an active social circle and a comfortable place of my own. At work, we had exciting book launches to look forward to, and on Fridays, we'd hop from a glitzy bar on Sheikh Zayed Road to a late-night house party at the beautiful Dubai Marina.
But all of this came with caveats. As South Asians living in the Gulf, we inhabited a different world from the local Emiratis, one with clear boundaries that we recognised and accepted. Among friends, we rarely ever spoke about the government and its policies, and when we did, it was always with caution. The formula was straightforward: material wealth in exchange for our skills, and while we were there, a sense of respect for the land and its rulers, often in the simple form of political disengagement.
These are some of the sentiments I recognised and connected with so deeply as I read Benyamin's Jasmine Days, translated by Shahnaz Habib. Through his feisty, 'harami' female protagonist, the writer asks uncomfortable questions about the lives and choices of South Asian migrants in the Middle East.
"The formula was straightforward: material wealth in exchange for our skills, and while we were there, a sense of respect for the land and its rulers, often in the simple form of political disengagement"
Benyamin, who spent 21 years in Bahrain before returning to Kerala in 2013, is critical about the way in which we imbibe, and often internalise, the conditions of our relationship with countries in the Gulf.
"We come from a politically aware, democratic society, but when we move to the Gulf, we readily surrender our power of questioning and side with the regime," he tells this writer. "This is a very dangerous thing because it can happen in our country too. Our power of questioning is so important."
Jasmine Days is written as a work by Sameera Parvin, a young Pakistani RJ in an unnamed City in the region. A novel within a novel, the book's structure perhaps mirrors, in some way, the illusions and delusions around the Arab Spring, which inspires a bulk of the narrative.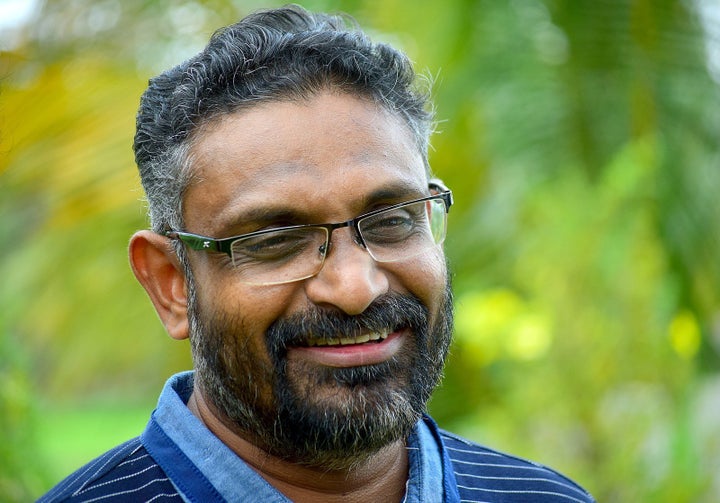 "I did this as an experiment to arouse the reader's curiosity," says Benyamin. "I also chose to keep the City unnamed, so as to be able to choose experiences from different cities, without limiting myself to a particular place."
A large part of Sameera's experiences are drawn from Benyamin's own time in the Kingdom of Bahrain, where he worked as an engineer. Here, in a melting pot of cultures, he met people from around the world, including friends and colleagues from Pakistan, a common experience for Indians living in the Gulf.
"Our entire vision changes when we share a room with someone from Pakistan or any other country. We become a new person," he says.
Soon after she moves to the City, Sameera also experiences this melting of boundaries, as she spars with her colleagues from the 'Malayalam Mafia', discovers more about her Arab friend Ali, and enjoys evenings with her friends from the String Walkers music group.
The winds of revolution start to blow early on in the book's narrative. "When a revolution suddenly erupts in a peaceful country, there is fear—fear for our lives, our futures, our identities," Benyamin tells me.
Like Sameera, who watches with secret empathy the Shia protesters opposing the Sunni regime at the square right outside her home, Benyamin too witnessed events very closely, as the 2011 Bahrain uprising unfolded in the street where he lived, at the Pearl Roundabout.
"When you look at things from the periphery, you only see the country's wealth and beauty. But when you engage more deeply from the inside, the whole picture is different. People are suppressed and there are so many issues," he said.
"Our entire vision changes when we share a room with someone from Pakistan or any other country. We become a new person"
In the Kingdom, much like in the novel's City, a Shia majority is ruled by a Sunni minority, a power imbalance deeply rooted in years of conflict between the two branches of Islam.
"Why do you think your baba and uncles are here?" Ali asks Sameera scathingly, as she tries to understand the mounting unrest. "Do you know any other country where the army is full of coolie soldiers from other countries? Which country is His Majesty defending himself from? His own country… It doesn't matter how well we behave, how much we express our patriotism, how much we declare our love for His Majesty—we could never join the army or the police. Because we are Shias. This is life as a second-class citizen."
Echoing Sameera's sensitivity to the cause of the protesters, despite the threat it poses to the interests of her own family and community in the City, Benyamin was keen to bring their story into focus.
"In Bahrain, there were uprisings in the 1990s, and it had been in my mind since then to tell this story," he said. "During this time, I had many opportunities to meet with people engaged in the politics of the country. When the big revolution came in 2011, I had to write about it."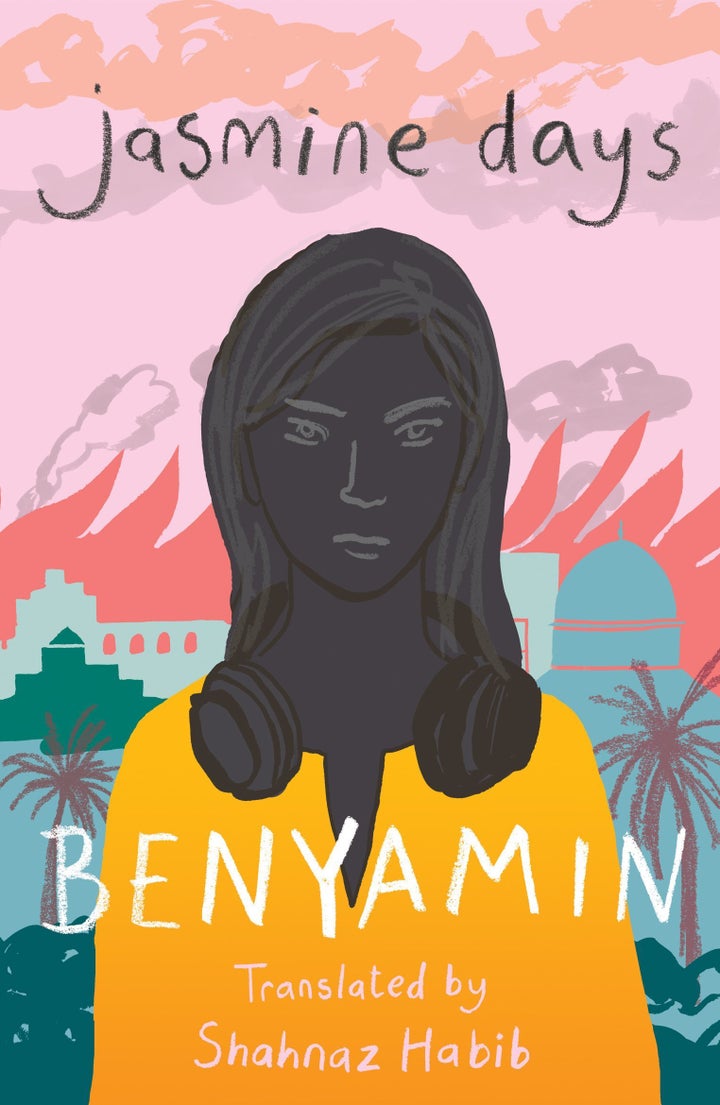 Benyamin started writing Jasmine Days that same year, publishing the novel in Malayalam in 2014. During that time, he took the decision to return home to India. "When I started developing the novel, I realised that it would be dangerous to write it in a Gulf country. I knew that if I wanted to write it honestly, I had to write it from India," he says. "The book is in fact banned in the UAE and Saudi Arabia, along with my earlier novel Goat Days (Aadujeevitham in Malayalam)."
The novel's translation to English by Shahnaz Habib began soon after, in 2015. Published earlier this year by Juggernaut Books, the book recently won the inaugural JCB Prize for Literature and the Crossword Books Jury Award for Translation.
"One of the questions we asked ourselves again and again," said Vivek Shanbhag, who chaired the JCB Prize jury, "was this: Will the book stand the test of time?"
Jasmine Days, an incisive take on a contemporary and consequential subject, will certainly endure.
I ask Benyamin how he looks back at his years in the Gulf now. Is there regret, perhaps, at the lack of any permanent threads with the region, after having invested two decades of his life there?
"Such a regret is not for me," he chuckled. "I'm happy about those 21 years. As a writer, I've drawn so many experiences from the Gulf. I don't regret losing anything. We left nothing behind and have no footprints there at all. Now, I am living another life."