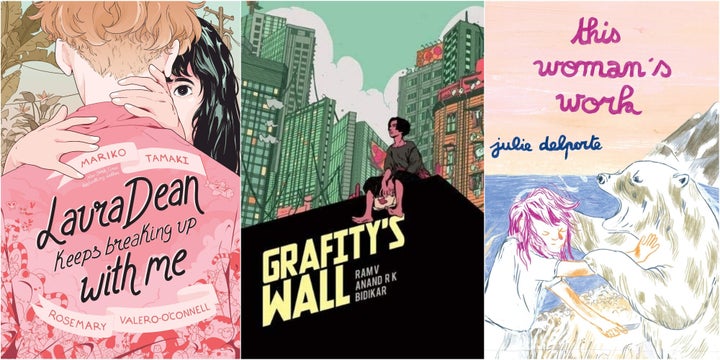 Teetering at the precipice of 2020, it's nice to look back at some of the strongest works of art in any medium for clues on how writers, designers, and illustrators made sense of the last year of this decade. The graphic novel lent itself to all manner of interpretation, as always, and here are some of the best examples. Read them again, then buy copies for family and friends.
1. Laura Dean Keeps Breaking Up With Me by Mariko Tamaki and Rosemary Valero-O'Connell
A great love story is always incredibly hard to pull off, especially when it involves young people. Mariko Tamaki and Rosemary Valero-O'Connell prove just how firmly they grasp the pulse of this demographic though, with a tale that delights and moves in equal measure. Laura Dean is cute as well as thoughtless, and Freddy Riley wants her desperately but can't cope with her fickleness. Throw in a mystic, an advice columnist, a diverse LGBT cast, and you get the kind of rare book that can appeal to multiple generations in a household. The writing is pitch-perfect; the art, beautiful.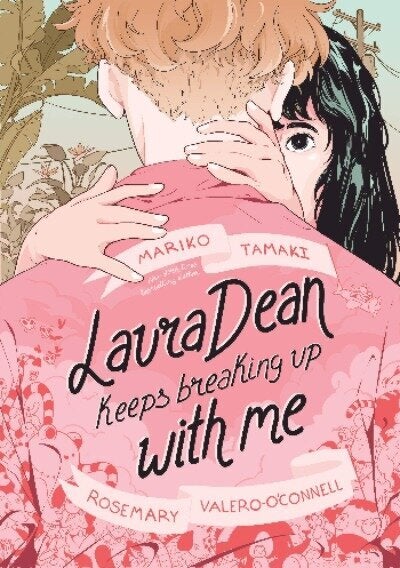 2. Waves by Ingrid Chabbert and Carole Maurel
This is the kind of book that can drag you down and make you weep, while still sustaining you with its sheer ambition. It came into being after Ingrid Chabbert and her partner lost their baby soon after he was born. As a reader, one sometimes feels like an unwanted witness to personal tragedy as the emotions of everyone involved move from unfathomable grief to eventual acceptance. It is a great example of what makes graphic novels powerful in the hands of truly talented creators. Carole Maurel uses colour magnificently, making it a character in this story. The result is poignant and unforgettable.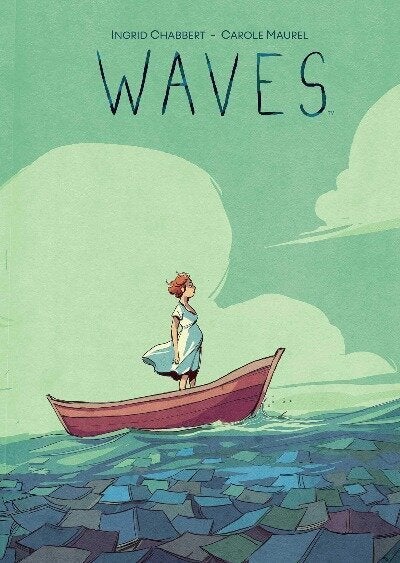 3. The Handmaid's Tale by Margaret Atwood and Renée Nault
One would think a graphic adaptation of a classic would be superfluous, considering Atwood's book has also spawned a successful television show now. By the second page, though, it's obvious that Renée Nault still has the capacity to breathe new life into Offred's devastating story. Her gorgeous watercolours work as powerful symbols, enhancing the claustrophobia that all women of the Republic of Gilead must learn to live with. Not everything works, because some characters are hard to tell apart, and the horror sometimes loses its potency amid panels of great beauty. These are minor quibbles though. If new readers are born, why complain?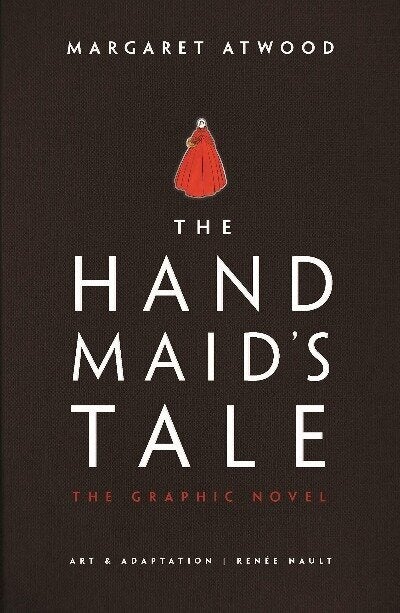 4. Grafity's Wall by Ram V, Anand Radhakrishnan, Jason Wordie, Irma Kniivila and Aditya Bidikar
This one's a bit of a cheat because it was published in October 2018. It's nice to talk about in 2019 though because it took a while for its UK-based publisher to get the word out and for readers to acknowledge just how great it was. Grafity's Wall manages to capture the chaos of Bombay's streets which, as anyone familiar with the city can testify, often seems like an insurmountable challenge. A number of stories spin-off and convene around a wall that stands rather unsteadily at the centre. There is greed here, and poverty, and grime, and corrupt cops. Also, somewhere, a Bollywood adaptation begging to be made.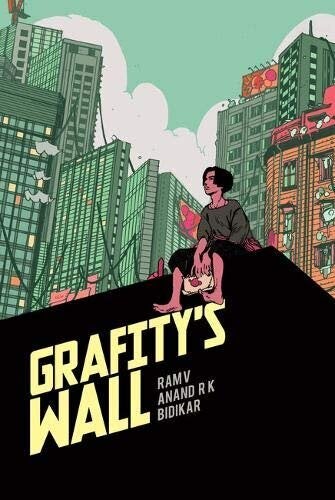 5. Aranyaka by Amruta Patil and Devdutt Pattanaik
Some people love Devdutt Pattanaik for the same reason that others hate him — his reinterpretations of mythologies don't always go down easily in a country that has always taken them far too seriously. Amruta Patil has walked down that path too, with her versions of the Mahabharata, which is probably why someone, somewhere, thought it made sense to bring the two together. This fruit of that collaboration is a striking take on a tale from the Upanishads, about the sage Yajnavalkya and his two wives, Maitreyi and Katyayani. Patil is at the peak of her powers, making for a compelling addition to any bookshelf.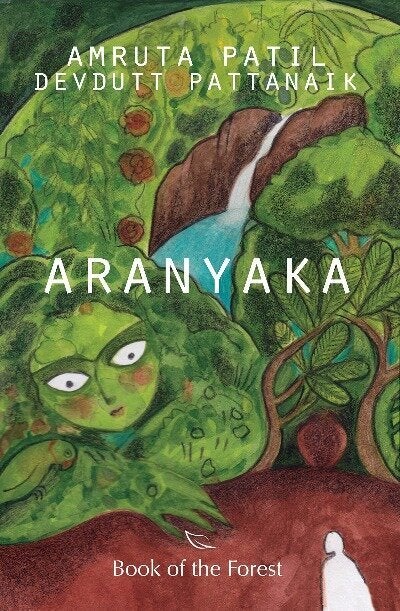 6. Middlewest by Skottie Young, Jorge Corona, and Mike Huddleston
It's hard to find a comparison that does justice to this sprawling tale because every other page brings to mind everything from Calvin and Hobbes to something Stephen King would come up with. The premise is simple enough: A boy and his father must come to terms with their family history while making sense of hidden forces that have destroyed an ancient land. The characters are well fleshed out, the narrative is engrossing, the backdrop is immersive, and it all makes for a wonderful package that has the potential to be bigger and better.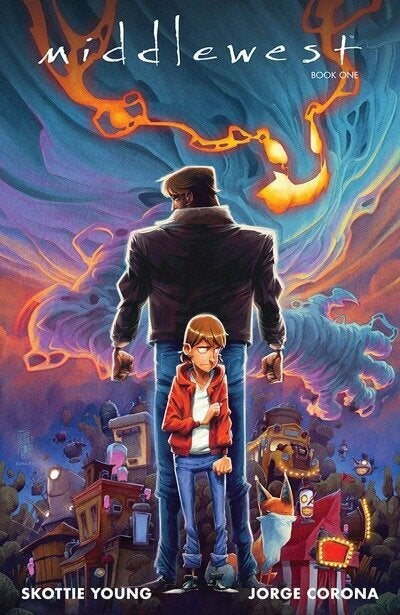 7. Sobek by James Stokoe
How can a 32-page blink-or-miss-it tale be one of the best things of 2019? You have to pick it up to see why. The gold foil cover instantly makes it one of the year's standouts, and its incredible attention to detail will make readers spend more time on a single page than some novels warrant on a chapter. The title comes from an ancient Egyptian crocodile god, who spends his time chilling out by the Nile until another god decides to annoy him. If you haven't been introduced to the art of James Stokoe, this is as good a place as any to start.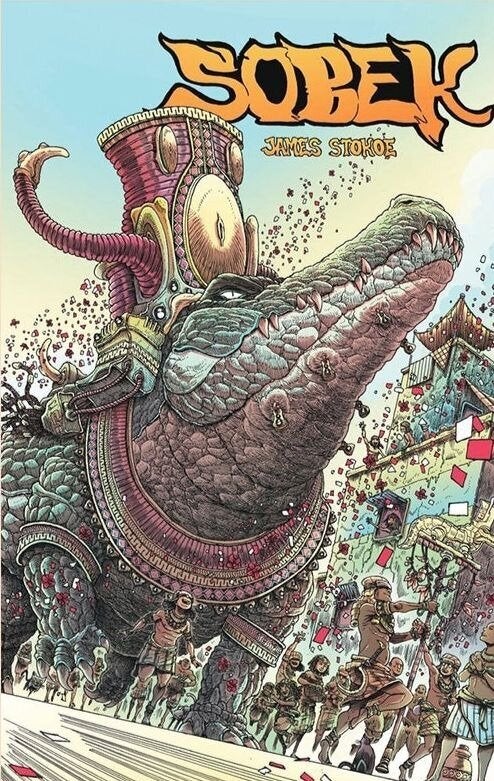 8. This Woman's Work by Julie Delporte, Helge Dascher, and Aleshia Jensen
Delporte's book, translated from the French, works on multiple levels, as a memoir, and an indictment of how female artists have often been written out of the history of Western art. It also manages to raise interesting questions, about feminism, gender, sexual abuse and rape culture. They may be difficult, but that doesn't mean they don't deserve to be asked.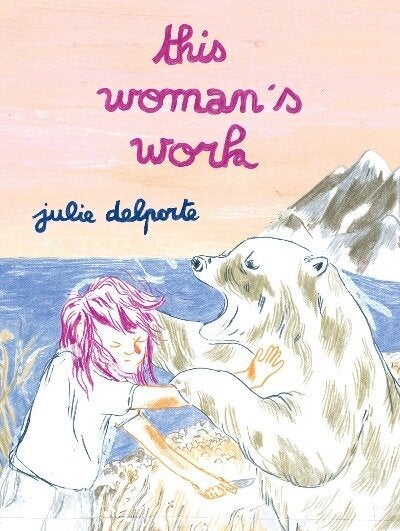 9. When I Arrived At The Castle by Emily Carroll
Emily Carroll is that rare beast — a fabulous writer who also happens to be a great illustrator and understands colour in a way that brings something primal to everything she creates. This spooky little tale is a worthy companion to her body of work that effectively mixes myth with fairy tale, horror with humour, sex with violence. The setting is delightful, as is the mysterious Countess who welcomes the protagonist into her castle and proceeds to terrify her. Like all the best stories, this one is open-ended, with various possible readings. Devour it at bedtime, preferably with your reading light turned low.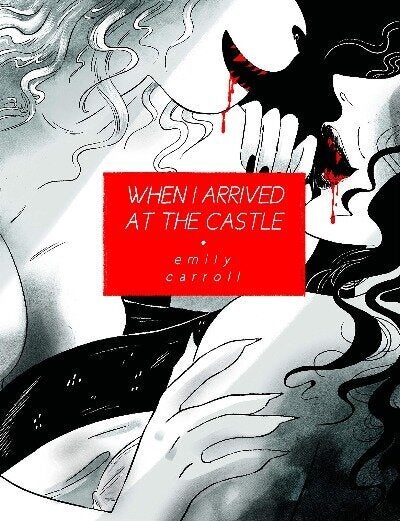 10. Clyde Fans by Seth
A quarter of a century ago, the legendary cartoonist Seth found himself outside a defunct business called Clyde Fans and set about imagining its back story. He based it on photographs of two middle-aged men that he spotted hanging on a wall inside, and brought into being this tale about the lives and times of Abe and Simon Matchcard. What Seth has done, in the process, is laid bare the promise and pitfalls of capitalism in our time. 500 pages about a single family selling fans may sound like a boring premise. It's surprising how wrong that assumption turns out to be.