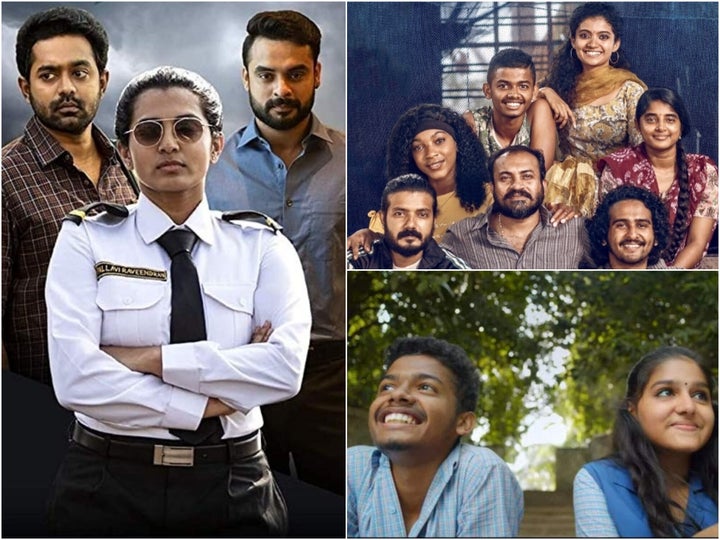 This year has been good for the Malayali moviegoer. The industry's obsession with superstars is far from over, but a wave of newcomers have been writing, producing and directing stellar films across genres. With thrillers, comedies, family dramas and political satires, non-Malayalis also discovered the sheer variety of Kerala's films in 2019.
So here's my pick of the best Malayalam films of the year —
1. Kumbalangi Nights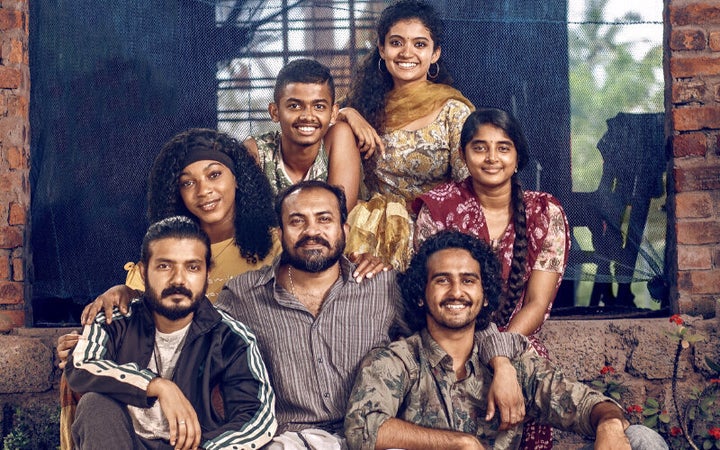 Set in Kumbalangi, a tiny fisherman's village in central Kerala fenced by the backwaters, the film follows the story of four dysfunctional brothers who live in rundown little house that used to be a dumping yard for stray animals. The film—written by Syam Pushkaran and directed by debutant Madhu C Narayanan—weaves a poignant, witty, complex narrative of their relationships through the women who enter their lives and their respective families. Apart from subverting quite a few popular mainstream stereotypes about celluloid heroes, the film also shatters the concept of the "complete man" as an entitled, patriarchal psychopath who fancies himself the "protector of the family." Stellar performances by Soubin Shahir, Fahadh Faasil, Sreenath Bhasi and a few debutant actors, gentle music and atmospheric cinematography make this perfect for multiple viewings.
Watch it on Amazon Prime.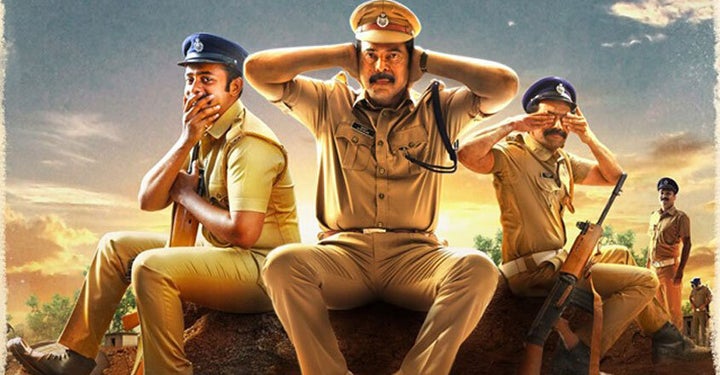 After making his debut with a feel-good gem (Anuraga Karikkin Vellam) two years ago, director Khalid Rahman brings together a bunch of Kerala cops and posts them for election duty in a Maoist-affected region of Chhattisgarh. Armed with empty guns and naked fear, this group of young cops headed by SI Mani (Mammootty) isn't equipped to combat an unexpected Maoist attack. Each of the characters are carefully written, and the narrative gives equal space to all of them, showcasing the camaraderie as well as prejudice. Though the climax is still a bone of contention as it drifts away from the tone of the film, Unda is worth a watch for some fine performances, with Mammootty especially in great form. Watch it on Amazon Prime.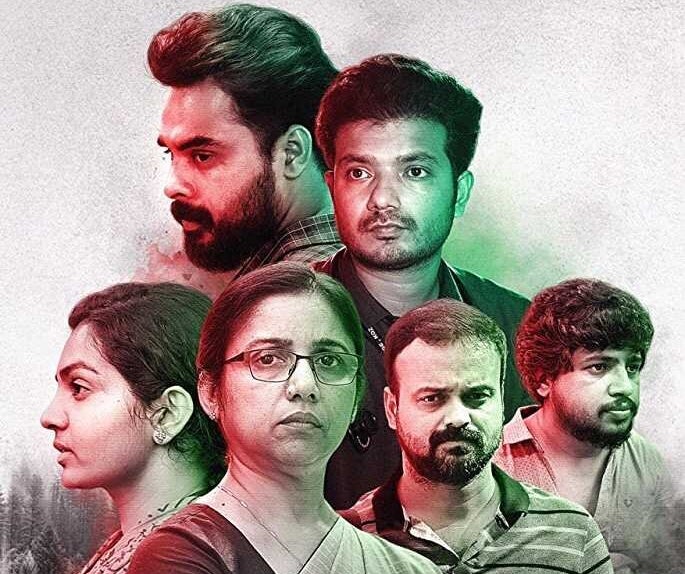 The first real medical thriller in Indian cinema—directed by Aashiq Abu and written by Muhsin Parari, Suhas and Sharfu— Virus was inspired by the events that took place in North Kerala following the 2018 Nipah virus outbreak. It weaves arcs of a multitude of characters into the narrative, aided by effective performances and a brilliant BGM. As lead actors slip into the roles of these real-life heroes, it's possible to feel the inadequacy of having characters that don't stay with you long enough. But Virus is still a meticulously crafted thriller that works both as a great documentation of an epidemic as well as a poignant human drama. Watch it on Amazon Prime.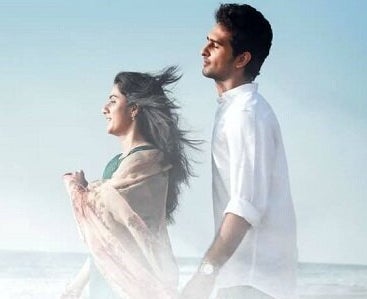 Reportedly based on events that took place in his own life, director Anuraj Mathur begins Ishq with a quiet romance, where a young couple is trying to steal some time together away from prying eyes. But one such clandestine outing results in an unexpectedly nightmarish encounter with two strangers who harass them. When the younger of the two men huddles inside the car with the girl for a few minutes, the distraught boyfriend is more worried about her chastity, resulting in a fallout between them. The film soon enters thriller territory, with the boyfriend exacting revenge with the same tools the antagonist used on him. While discussions are still rife about the problematic subtext centred around the mode of revenge, the film redeems itself with a radical climax. With brilliant performances, especially from Shine Tom Chacko who plays the young stranger and Shane Nigam as the boyfriend, Ishq is a compelling watch.
Watch it on Amazon Prime.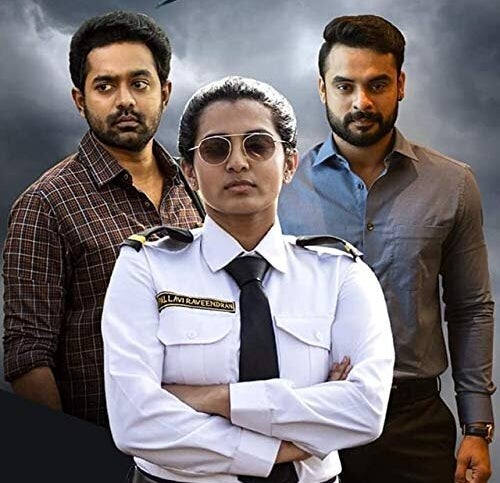 Pallavi Raveendran's character arc is inspired by the collective stories of acid attack survivors. An aspiring pilot in a toxic relationship with a man who throws the acid at her, Pallavi's life comes to a standstill post the attack, clipping her dreams. She goes from shock, denial and acceptance to a quiet confidence and determination as she rebuilds her life with the help of family and a new friend. Written by Bobby-Sanjay, directed by debutant Manu Ashokan, the film is bolstered by a fine set of performances (Parvathy Thiruvothu, Siddique, Asif Ali) and sensitive writing, delineating toxic relationships (seldom addressed in Malayalam cinema), topped with an uplifting and poignant climax that will leave you teary-eyed. Watch it on Netflix.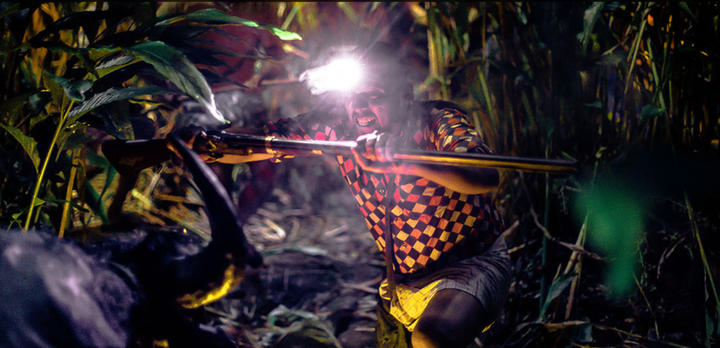 Lijo Jose Pellissery's most audacious work till date, Jallikattu, based on Hareesh S's novella Maoist, builds around a simple thread—a bull escapes on his way to the slaughterhouse and the villagers team up to catch him. In under 95 minutes, where the bull is the prime character and villagers playing supporting roles, the film puts us under a spell as the chase picks momentum, with the men and women grunting and shouting as they struggle to catch the beast. Jallikattu is also an indirect commentary on mob violence in the country, as the boundaries between man and beast blur. It reaches a point where the empathy swings to the hapless beast who finds himself being pulled into the visceral game between men and their paradoxical lust for flesh. This film is made for the 70 mm screen, but you can watch it on Amazon Prime.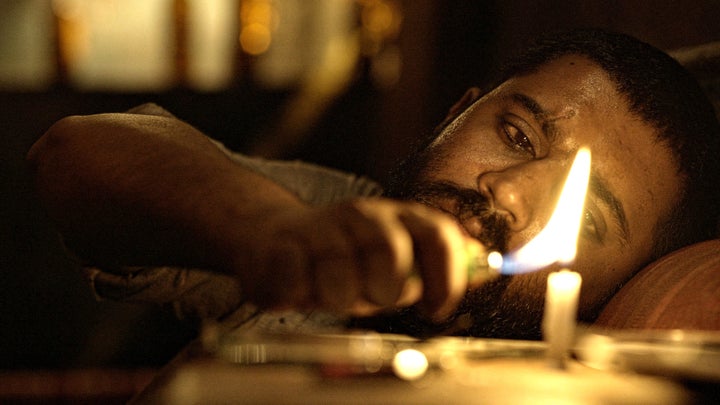 Geethu Mohandas makes her debut in mainstream Malayalam cinema with the story of a young boy's search for his elder brother that leads to the streets of Mumbai. Once in Mumbai, he bumps into several unsavoury characters and eventually into the leading man. This is Akbar —also called Don—a man with a scarred face who is always in a state of intoxication to exorcise the demons of his past. What really pulls the movie away from wandering into the usual Mumbai underworld-Dharavi-underdog story is Akbar's past and his romance with Amir, the speech-impaired man he meets in his hometown, Lakshadweep. Never before has a gay romance been captured so organically and sensitively in Indian cinema. The actors (Nivin Pauly and Roshan Mathew) give their career-best performances here. Just for that, Moothon deserves a watch.
8. Thanneer Mathan Dinangal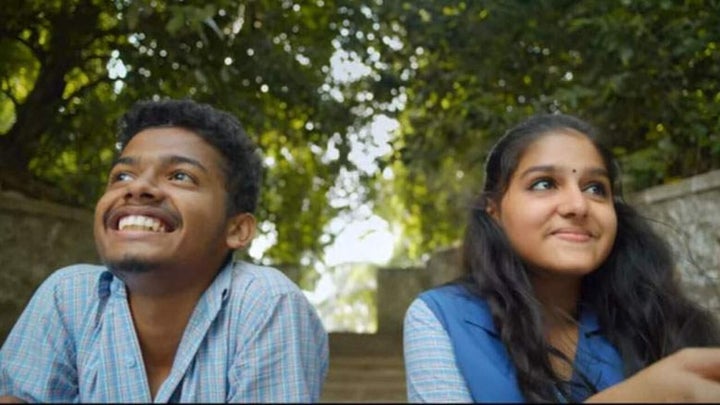 Set against the backdrop of a school and its teenage students, this film is nostalgic. The cast of characters is led by a freckle-faced teenager called Jason who is infatuated with his classmate Keerthy. His friends are funny, practical and ambiguous in turns and his family is equally quirky. Enter Ravi Padmanabhan, an ambitious, sly new lecturer who instantly wins over everyone at school except Jason, with whom the former is unusually vicious. Helmed by debutant Gireesh AD, Thanneer keeps you invested with its utter irreverence, flippant humour and smartly-written characters despite a wafer-thin storyline.
One night, Helen (Anna Ben) finds herself trapped inside the freezer of the fast-food joint she works at part-time. Directed by Mathukutty Xavier (who has also co-written it) and produced by Vineeth Sreenivasan, Helen begins with trailing the lead, who is studying nursing at home, her work and her relationships. It lingers on her deep bond with her widowed father (Lal), her otherwise procrastinating boyfriend who is strangely persistent and loving in their relationship and also hints at Helen's innate kindness that extends to everyone from the mall watchman to her neighbourhood aunty. The camera captures the anxious moments inside the freezer, making the viewer feel as cold and terrified as the protagonist. With winsome performances (Anna Ben) and an intriguingly paced narrative that pays true homage to the survivor thriller genre, Helen is worth your time.
10.
Kettiyolaanu Ente Malakha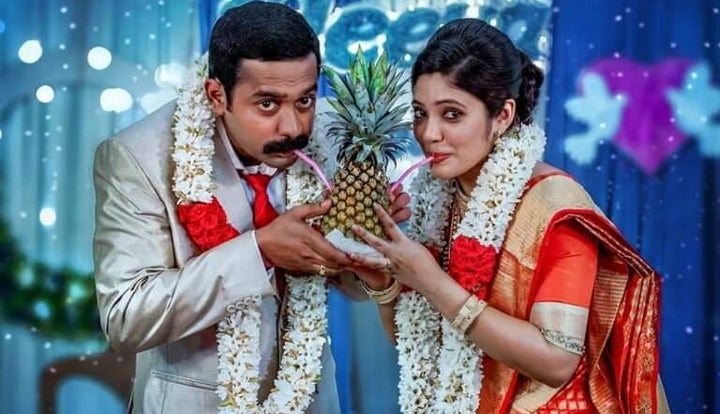 The film begins as an unassuming slice-of-tale story and surprisingly but calmly takes on an issue that's never been discussed in Malayalam cinema before—marital rape. The film brings it out of the bedroom, into the conservative family and the simple township of Idukki and allows the viewer to empathise with the survivor and make the hero, who is more ignorant than evil, squirm with shame. What works here is the narrative, which while lighthearted never mocks the serious issue nor does it digress into a preachy tone. The film deftly handles the topic of consent. Sleevachan (a terrific Asif Ali) is an interesting character—he is entitled but ready to learn and evolve into a better man while Rincy (debutante Veena), the bride, is perplexed at first and then devastated. In their debut, director Nisam Basheer and writer Aji Peter Thankam have made one of the most important films of the year.