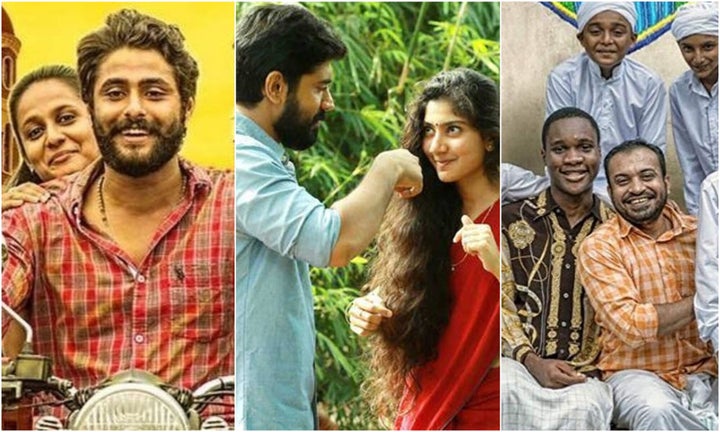 It's been a game-changing decade for Malayalam cinema. A new generation of artists made a splash on the scene, changing the face of an industry that had fallen into a lull under the long rule of its superstars. This new wave was driven by the work of actors like Fahadh Faasil, Parvathy, Nivin Pauly, Dulquer Salmaan and directors Vineeth Sreenivasan, Lijo Jose Pellisery, Aashiq Abu, Anjali Menon and Dileesh Pothan. It wasn't just slicker visuals and inventive themes, the films expanded the scope of storytelling in the industry. It pushed giants like Mohanlal and Mammootty to adapt as the industry changed form.
The industry is, and will likely continue to reckon with, changes as these young artistes push against the status quo.
Here's a list of the 12 best films this decade—
1. Maheshinte Prathikaram (2016)
A young man loses his footwear and reputation in a street fight in his town and vows to seek vengeance. A one-line plot of the film could sound like the watered-down version of 90s classic Kireedam. But that's where the similarity ends as writer Syam Pushkaran and director Dileesh Pothan take this simple thread and create a sublime, realistic narrative in the heart of Idukki in central Kerala. Maheshinte Prathikaram is about young photographer Mahesh's (a brilliant Fahadh Faasil) coming-of-age journey of love and heartbreak. In the process, he rediscovers what it means to capture still images. The film comes alive through its brilliant characters and their humorous antics. It's also a shout-out to the realism in 80s Malayalam cinema, with liberal doses of irreverence.
2. Mayaanadhi (2017)
Mayaanadhi is loosely inspired by Jean-Luc Godard's Breathless. Mathan, a fugitive on the run, is hopelessly in love with his college sweetheart Aparna. Directed by Aashiq Abu and written by Syam Pushkaran and Dileesh Nair, the film revolves around the two lovers and their intense, tumultuous relationship. Aparna (Aishwarya Lekshmi) is an ambitious, aspiring actor who finds she only gets to be herself with Mathan. He keeps letting her down but follows her around like a lost puppy. With soulful music, brilliant writing, unforgettable characters and poignant performances, Mayaanadhi is easily one of the finest love stories in Indian cinema this decade.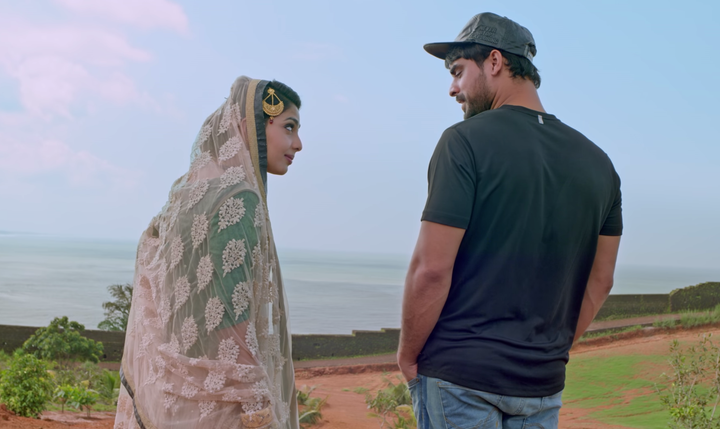 3. Premam (2015)
Writer-director Alphonse Puthren tells a well-crafted, slice-of-life narrative centred around George (Nivin Pauly) and his journey from high school to adulthood. George's character arc is far from radical, but Puthren gives it a witty spin, making us invest and engage in every phase of his life— whether it's his infatuation with Mary in school, his heartbreak over the charming Tamilian college teacher Malar, or finding unexpected love with Celine. Premam is a walk down memory lane for every school or college goer who grew up in the 90s and early 2000s. Nivin Pauly's star-making performance, the film's nostalgic score and quirky supporting characters make Premam a landmark film of this decade.
4. Ee. Ma. Yau (2018)
Lijo Jose Pellisery's most intense film till date, Ee. Ma. Yau written by PF Mathews is set in the backdrop of a coastal village in Kerala. The film revolves around the death of Vavachan Maestri and the events leading up to his funeral. Eeshi (Chemban Vinod), has promised his father a grand funeral and the story follows his struggles to make it happen, with the help of friend Ayyappan (Vinayakan). In this sombre context, we are introduced to the village's men and women who bring the house down with their eccentricity. There is Pennamma, Vavachan's wife who sits and wails like a seasoned mourner at the funeral, the daughter who is caught in an affair, the priest who is struggling to put things in order and Ayyappan who is dealing with his own set of demons, all the while helping Eeshi with the funeral. Exceptionally shot, brilliantly executed, with fascinatingly layered characters, the film explores and frames a sub-culture in detail. Ee. Ma. Yau, a stunning satire on the vagaries of death and its effect on relationships, is easily Pellisery's best work till date.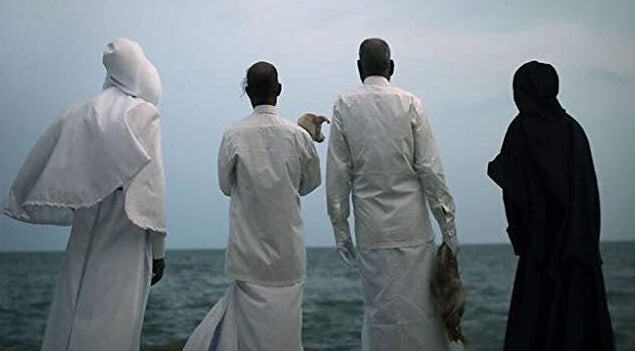 5. Drishyam (2015)
This Jeethu Joseph film is a slow burner which takes its time to establish key players in the story— Georgekutty, his wife and two daughters. Georgekutty, a school dropout who runs the local cable network, is obsessed with movies, an aspect that is brilliantly weaved into the narrative. An unexpected murder alarms the family as they find themselves in the middle of a police investigation, leading Georgekutty to hatch a plan to get them out of the mess. With fine performances (Mohanlal, Kalabhavan Shajon, Meena) and a thrilling narrative that keeps you riveted, this film is easily one of the best murder mysteries in Malayalam cinema.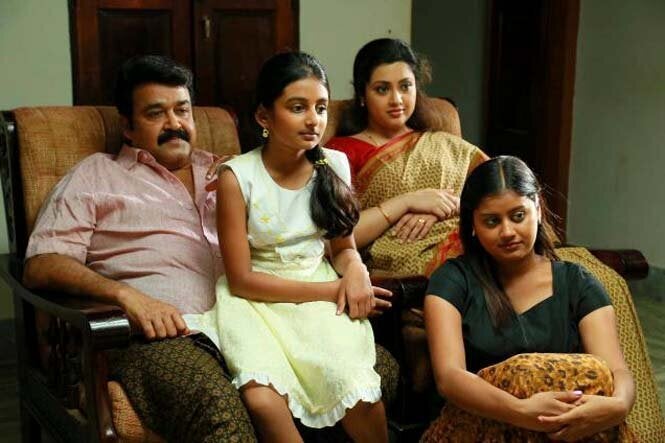 6. Angamaly Diaries (2017)
Director Lijo Jose Pellissery sets this story in the bustling church town of Angamaly with strapping, young local lad Vincent Pepe as narrator and hero. Men high on testosterone lug it out in a competition between a local sports team and a former gangster who sells pork. With brilliant cinematography, plenty of bloody—almost comical—fights, an enticing display of food and a line-up of well-written characters, Angamaly Diaries captures the nuances of the town's subculture, food and religion.
7. Munnariyippu (2014)
A female journalist taken in by a prisoner's profound theories about life and freedom compels him to write a book. Though reluctant at first, the man who has finished serving life term for double homicide allows her to plan it out for him. After setting a deadline with a publishing house, the ambitious journalist realises that she has a difficult task at hand as the man keeps postponing the delivery date, producing only blank pages. Directed by cinematographer Venu and written by Unni R, Munnariyippu gives no indication of the suspense in store, focusing on the intriguing interaction between the prisoner and journalist. It slowly builds momentum, switching between anxiety and suspense to culminate in a spine-chilling climax, powered by the performances of Mammootty and Aparna Gopinath.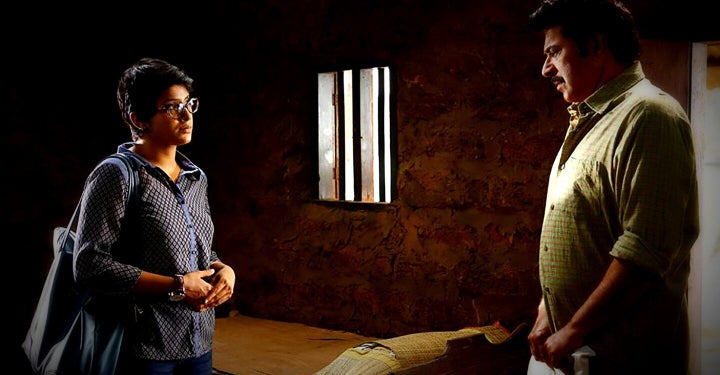 8. Traffic (2011)
This film, directed by Rajesh Pillai and written by screenwriter duo Bobby-Sanjay, stirred the beginnings of the new wave in Malayalam cinema earlier this decade. Traffic is inspired by real-life incidents stitched together through a hyperlink narrative. When a young man dies in an accident, his heart is donated for transplant to the daughter of a superstar. Transporting the organ by road within two hours becomes the mission connecting multiple characters in the film. With an ensemble cast, smart writing and cinematography, not only does the film seamlessly knit the characters and their lives into the narrative but paces the scenes towards a nail-biting finish. Even re-runs don't diminish the tension Pillai builds in Traffic.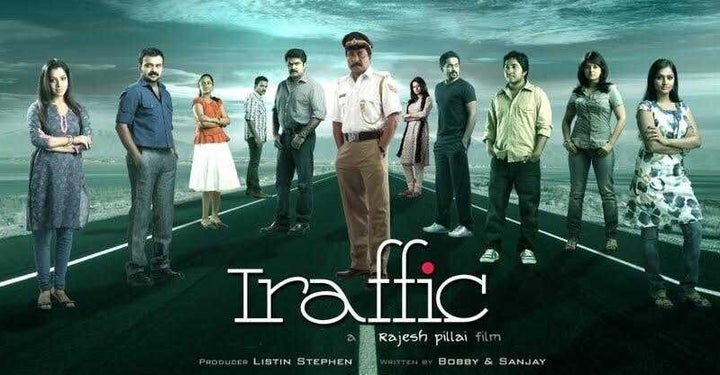 9. Thondimuthalum Driksakshiyum (2017)
A nifty thief (Fahadh Faasil) clips the thali (wedding chain) from the neck of a woman (Nimisha Sajayan) sleeping on a bus and swallows it, putting the young woman and her husband (Suraj Venjaramoodu) in a dilemma. Even as he is caught, the crook denies the theft. Director Dileesh Pothan and writer Sajeev Pazhoor build an engaging and simple narrative around this thread, filling it with a plethora of supporting characters, including real-life cops, all while keeping the thief and his real identity a delicious mystery. The film takes us through the young couple's romance, their conflict with family and eventually ends on a happy note. But one thing is clear— the thief deserves his own spin-off movie.
10. Sudani From Nigeria (2018)
Set in a quaint town in North Kerala, director Zakariya's film talks about the strange, incandescent bond between a Nigerian Sevens football player and his Malayali manager. Written by Zakariya and Muhsin Parari, the film delves into the nuances of a community and culture, and represents Africans beyond the stereotypes usually shown in Malayalam cinema. It's a heart-warming ride with characters which include the manager's adorably naïve mother, her elderly friend, his friends and neighbours. There are some lovely scenes involving the manager's own conflicting relationship with his stepfather and the organic bond that forms between the football player and the manager's family. It's a gem of a film that leaves a sweet ache in your heart.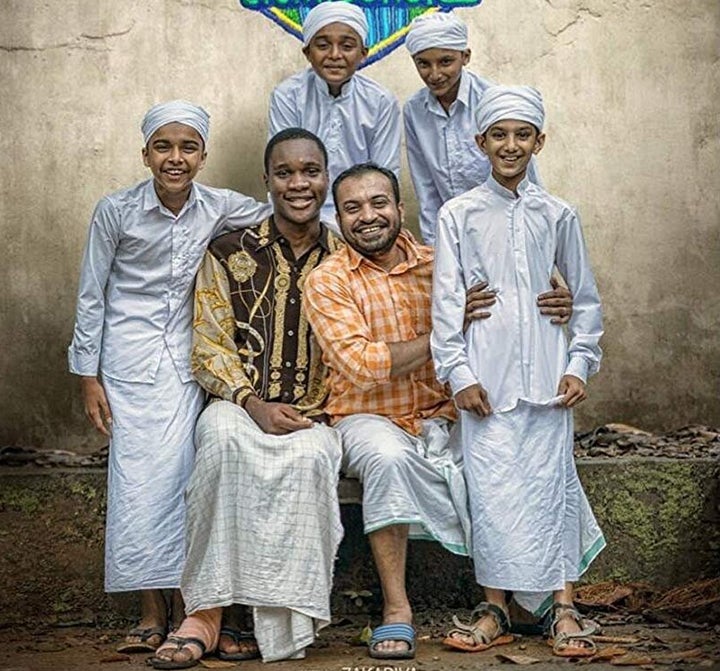 11. Kumbalangi Nights (2019)
Kumbalangi Nights, directed by debutante Madhu C Narayanan and written by Syam Pushkaran, is the story of four dysfunctional brothers who live in a ramshackle house without a door, fenced by the backwaters in a village in Central Kerala. The brothers —all complex creatures—share a tempestuous bond and carry the burden of a broken home. Their equation is laced with humour and pathos. The women who enter their lives play a pivotal role in transforming their bond. A man, whose sister-in-law one of the brothers wants to marry, becomes an obstacle in their path when he makes the wedding difficult. With winning performances (Fahadh Faasil, Soubin Shahir, Grace Antony, Shane Nigam), enchanting music and sensitive writing, it's easily the film of the year.
12. Ustad Hotel
One of those rare films on food in Malayalam cinema, Ustad Hotel pays a delicious tribute to the genre through the heart-warming bond between a grandfather who is a traditional chef and his grandson, an aspiring sous chef. Written by Anjali Menon, directed by Anwar Rasheed, the film lovingly works around the growing affection between the two generations. The older man insists love is the magical ingredient that helps season any dish, including a cup of freshly brewed suleimani. With Thilakan playing the grandfather to perfection and Dulquer Salmaan ably supporting him, along with a fine set of actors, Ustad Hotel is one of the finest feel-good films of our times.