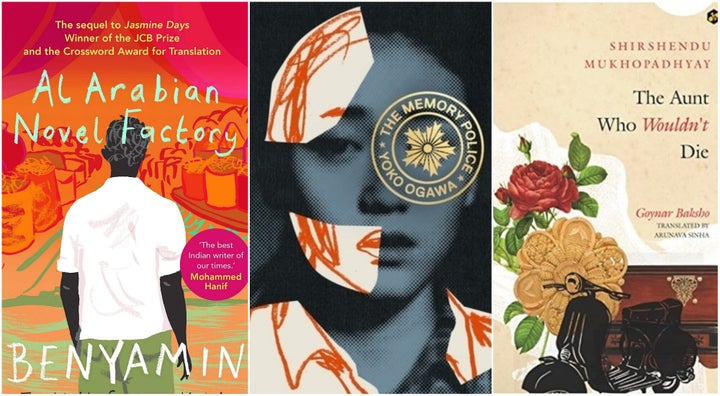 This year, I was lucky enough to read an assortment of addictive books in translation. The ones that stole my heart ranged from pulpy fiction with trained assassins, stories of a boy on the run because of caste violence, a girl who eats live birds, an Omani family saga that won the Man Booker International Prize and a prankster ghost. And because one can never have too many books to read (and since these are too good to skip), we've listed some equally fantastic translations to pick up soon after.
1.
The Plotters by Un-su Kim, translated from Korean by Sora-Kim Russell
The Plotters is a wild rush with nail-biting momentum—an old library is the den of Seoul's underworld and crime deals are sealed between dusty shelves. This is the world of plotters who plan executions, cremators who grind bones and contractors who commission murders. There are trained assassins who pet cats and read books, Stanford-educated bosses and double-crossing femme fatales in this cracking thriller that deadpans its way till the very end. You'll long for a TV adaptation as you read— I did.
What next? Pretty Things by Virginie Despentes, translated from French by Emma Ramadan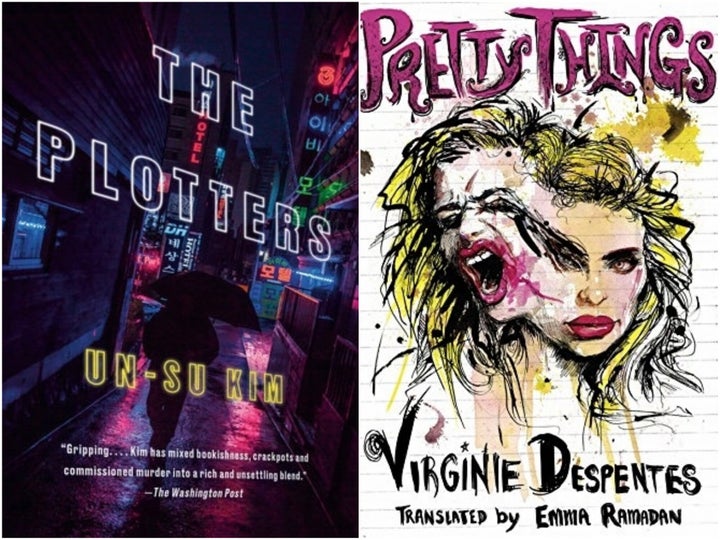 2. Heat by Poomani, translated from Tamil by N. Kalyan Raman
Poomani's Heat made me angry and sad— it was too real for our times. A 15-year-old boy kills a tyrant landlord (to avenge his brother's death) and goes into hiding in the forest with his father. This rural on-the-run novel is doused in caste violence and flecked with survival drudgery. Follow it up with Vetrimaaran's movie adaptation Asuran, which promises a complementing, yet unique perspective.
What next? Backlight by Kanji Hanawa, translated from Japanese by Richard Nathan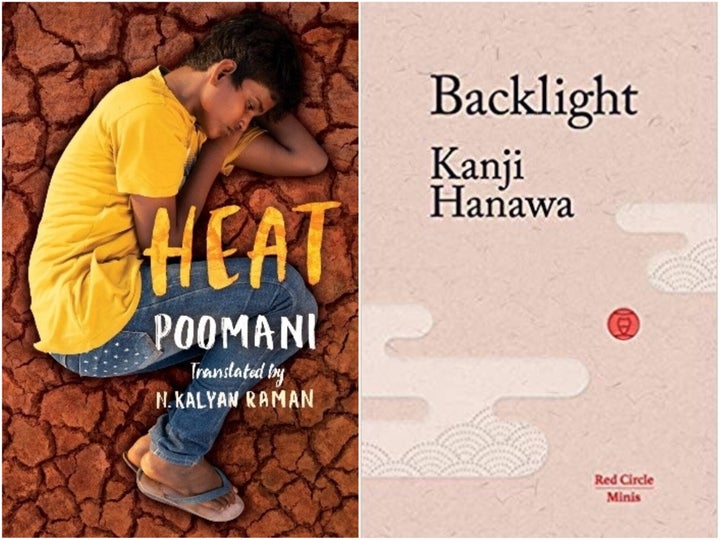 3. The Memory Police by Yōko Ogawa, translated from Japanese by Stephen Snyder
In an unnamed island, objects—photographs, rose petals, boats, body parts—disappear, and thereon are forgotten forever. The Memory Police—vaguely Orwellian, but not quite—are in charge of maintaining order and ensuring that 'rebels' forget. This eerie dystopian tale about misremembrance and evanescence of memories is disquieting.
What next? We by Yevgeny Zamyatin, translated from Russian by Clarence Brown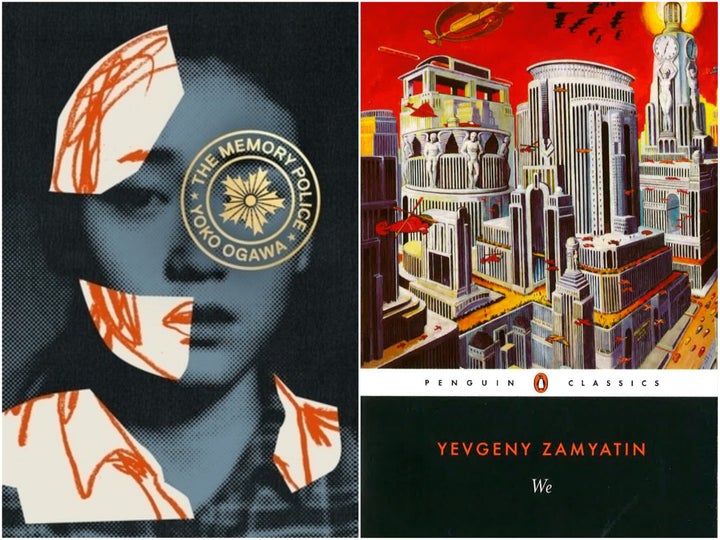 4. Celestial Bodies by Jokha Alharthi, translated from Arabic by Marilyn Booth
Domestic history, unforeseen deaths, secrets, multiple marriages, Oman's socio-political history, arrival of Christian missionaries, slave trade and Bedouin's shift to cities exist amicably in this family saga. I found myself constantly turning pages to the family tree on the first page while succumbing to this spiralling novel marked by time jumps and multiple narrations.
What next? Happiness, as Such by Natalia Ginzburg, translated from Italian by Minna Zallman Proctor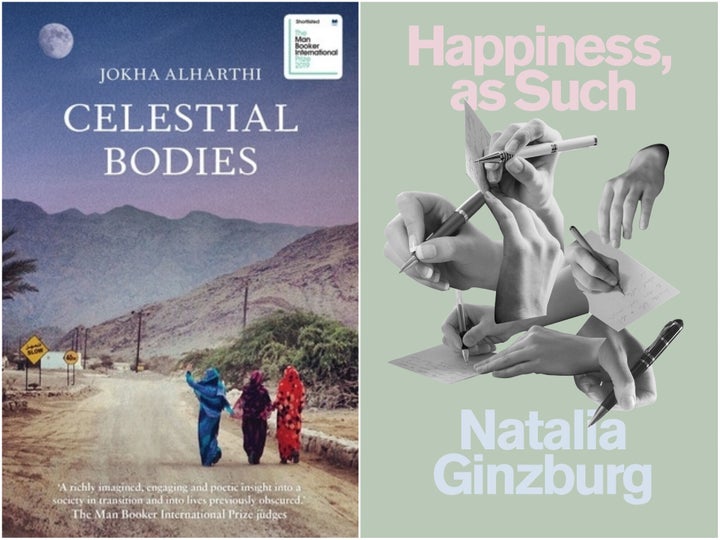 5. Mouthful of Birds by Samanta Schweblin, translated from Spanish by Megan McDowell
Look no further to quench your thirst for surreal, strange stories. Lost brides, babies that are spat out, dysfunctional families, school children who transform into a cloud of butterflies and a girl who eats live birds. Violence coexists with balmy prose and broken relationships are wedged into happier times in this book. Schweblin allows you to experience many emotions through her short stories.
What next? Jokes for the Gunmen by Mazen Maarouf, translated from Arabic by Jonathan Wright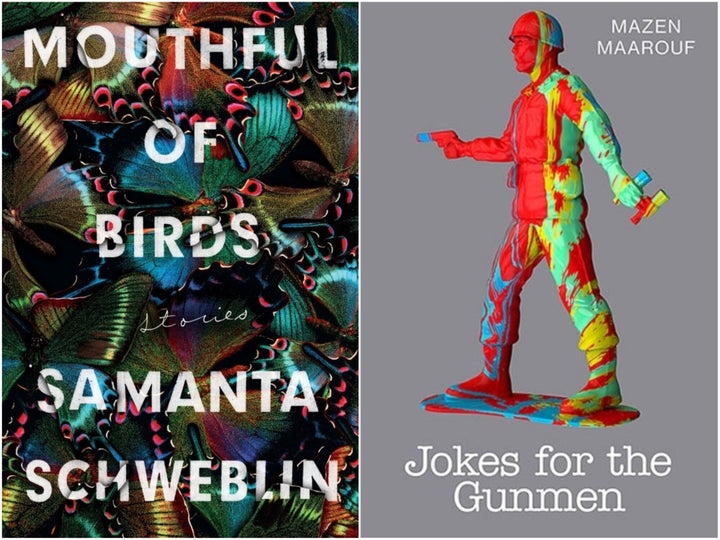 6. The Angel's Beauty Spots by K.R. Meera, translated from Malayalam by J. Devika
This collection of three novellas follow Angela (who sleeps with men of power but is a devoted mother), Radhika (whose lover re-enters her personal and professional life after 16 years) and Geetha (who falls for an ascetic while house-hunting with her husband). The stories tap into choice, abuse, fairy-tale-like love that transcends time and men who, almost always, disappoint. With her spare prose, K.R. Meera makes you uncomfortable, yet leaves you longing for more.
What next? Adèle by Leïla Slimani, translated from French by Sam Taylor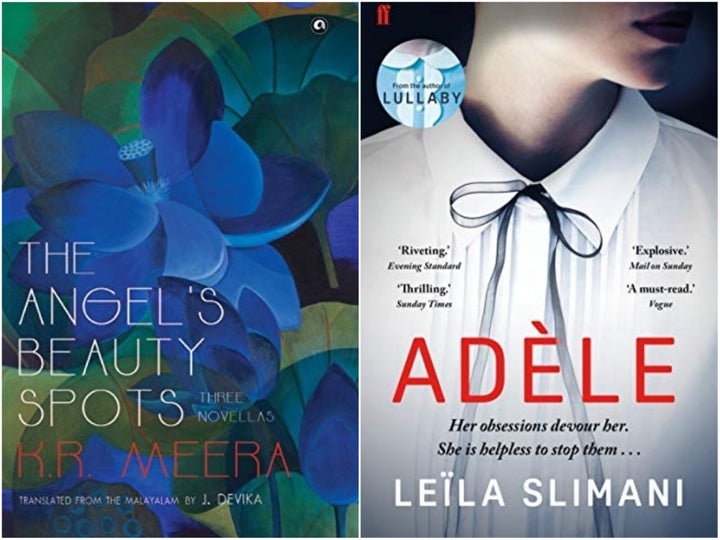 7. Drive Your Plow Over the Bones of the Dead by Olga Tokarczuk, translated from Polish by Antonia Lloyd-Jones
Midwinter murders startle an isolated Polish village near the Czech border where a 60-something poetry translator (who also moonlights as an amateur astrologist, English teacher, lover of animals and caretaker to summer homes of rich people in the colder months) resides. The wintery, literary noir by the Nobel Prize-winning Tokarczuk is quirky and eccentric—a fine blend of feminist comedy and existential philosophy, with glints of a thriller. There's food (and killings) for thought, which will haunt you for days.
What next? The Last Children of Tokyo by Yōko Tawada, translated from Japanese by Margaret Mitsutani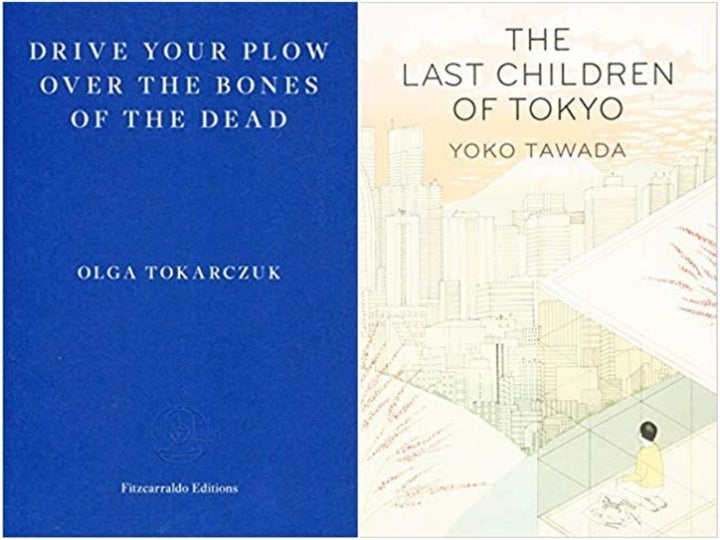 8. A Promised Land by Khadija Mastur, translated from Urdu by Daisy Rockwell
A Promised Land, set in post-Partition Pakistan, wheels through corrupt bureaucrats, refugees in pathetic situations, misappropriation of funds, sexual abuse of women folk, and love, or rather the hope of it. Mastur is well-known both for her formidable women characters and single women who stand their ground (earning her the nickname of 'Bronte of Urdu literature'). It is thematically similar to The Women's Courtyard, which explores India on the cusp of Partition, but I loved A Promised Land more for the harrowing moments and gritty narrative.
What next? Tokyo Ueno Station by Miri Yū, translated from Japanese by Morgan Giles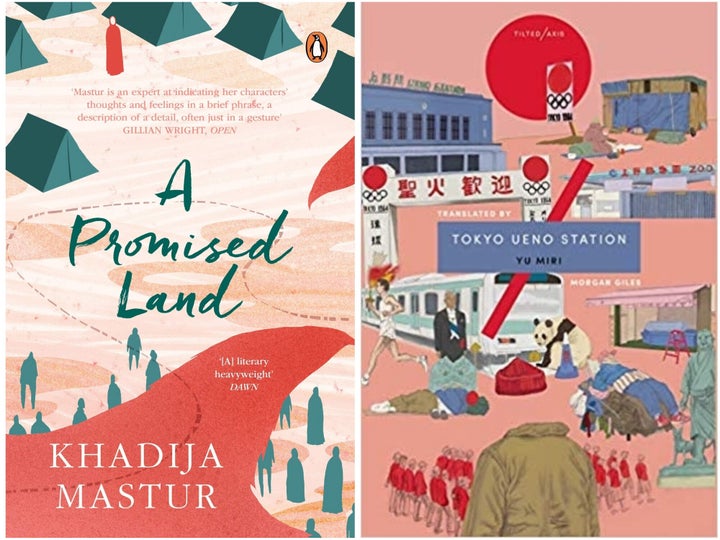 9. The Office of Gardens and Ponds by Didier Decoin, translated from French by Euan Cameron
When a renowned carp-catcher dies in an unfortunate accident, his young widow is entrusted with delivering twenty decorative koi to the emperor's Imperial Palace. The month-long journey set in 12th century Japan is riddled with prostitutes, priests and difficulties. The novel, much like its stunning cover design, weaves a lyrical tapestry of Japanese society, mythology and the contrasting life between countryside and the city.
What next? The Court Dancer by Kyung-Sook Shin, translated from Korean by Anton Hur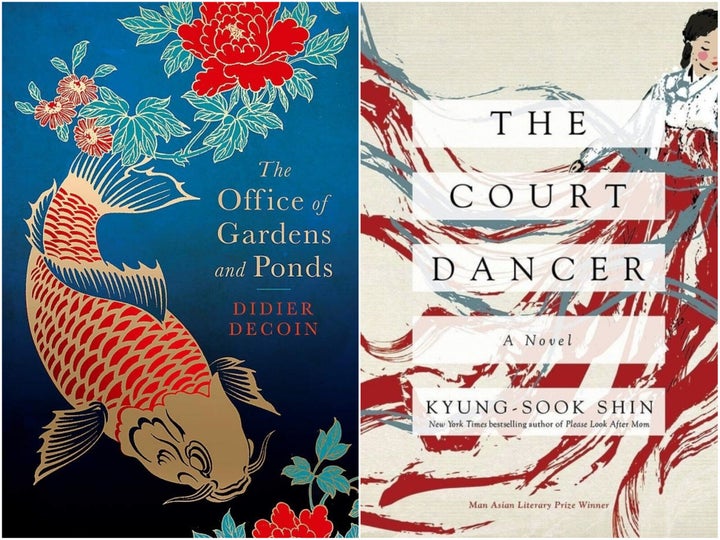 10. The Aunt Who Wouldn't Die by Shirshendu Mukhopadhyay, translated from Bengali by Arunava Sinha
An East Bengali zamindari family where men live off their accumulated wealth is on the decline. Three generations of women—an industrious 'ideal' new bride who tries to start a sari business, her feisty daughter Boshon and a secret jewel box owning dead widow (who comes back as a prankster ghost and prods for details on the new wife's sex life)–tell us about changing women's roles. Many giggles guaranteed.
What next? Her Mother's Mother's Mother and Her Daughters by Maria José Silveira, translated from Portuguese by Eric M.B. Becker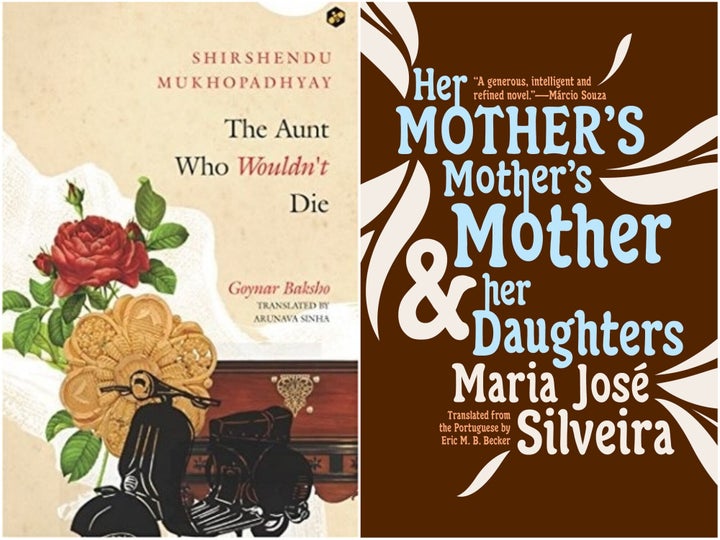 11. Al Arabian Novel Factory by Benyamin, translated from Malayalam by Shahnaz Habib
Benyamin's latest—sequel to 2018's JCB Prize-winning Jasmine Days, but more of a twin—reaffirms his expertise in capturing migrant life in the Middle East. A journalist from Canada seeks his lost love in the fictional-by-name 'City'. There is a forbidden novel that puts its readers in danger, spy pens, women in jail, communists in the Arab world, CID officers, policemen and protesters. The constant exchange of political ideas—locking horns, amiable disagreements—alongside a thriller-like drama makes it a page-turner. Most of all, I loved the references to Jasmine Days.
What next? Jasmine Days by Benyamin, translated from Malayalam by Shahnaz Habib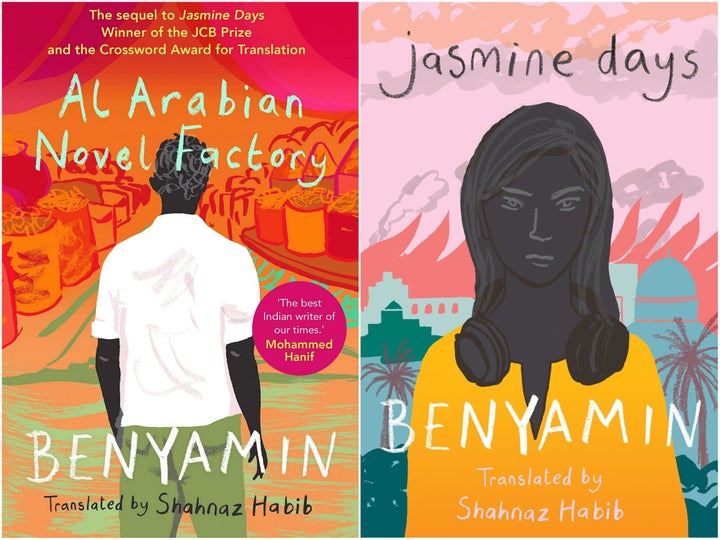 12. The Remainder by Alia Trabucco Zerán, translated from Spanish by Sophie Hughes
When her mother's body is diverted to Argentina, Paloma embarks on a cross-country trip through Chile to retrieve it. Accompanying her on the rented hearse are two childhood friends—a dead body-counting guy and a translator, both children of ex-militant parents who fought against the Pinochet dictatorship. This is a novel about shifting relationships and political changes.
What next? The Wind That Lays Waste by Selva Almada, translated from Spanish by Chris Andrews