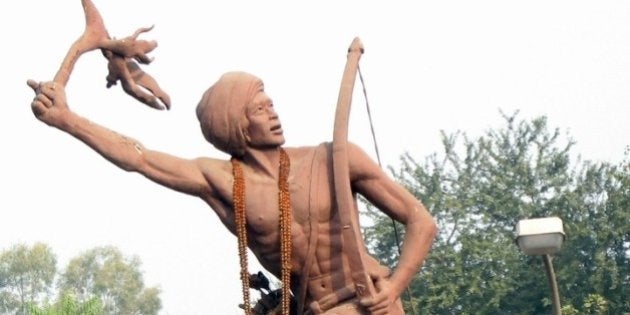 More than a century after his death inside a Ranchi jail, Birsa Munda, the tribal leader who led an uprising against the British, will finally be free of shackles. Jharkhand Chief Minister Raghubar Das has issued orders to replace all statues of Munda in chains with those without.
"Birsa Munda's is a guiding light for the youth of Jharkhand. Statues showing him in chains cast a negative effect on the minds of youth," the CM said in a statement.
Munda, born in Ulihatu village in modern day Jharkhand, died at the age of 25 in 1900 of cholera at a Ranchi jail, after being ambushed in his sleep. The leader of a tribal guerrilla army is revered in Jharkhand, where public buildings are named after him, including Ranchi's main airport.
"We are now in the process of sending orders to all departments, establishments, educational institutions, among others. about this change. From now on, the legendary Birsa Munda shall not be depicted in chains or cuffs in any statue, picture or poster," state art and culture department director Anil Kumar Singh told The Telegraph.
"There have been instances where people, especially youngsters and children, have asked us why Birsa Munda was in chains if he was a freedom fighter and had done so much for the country and society? It became difficult to explain," Singh told the paper.
The Tourism, Art, Culture, Sports and Youth Affairs department has issued a notification asking all idols, statues or portraits of Birsa Munda displayed in government departments, different government authorities or institutions be replaced with the freedom fighter being depicted shackle-free.
Das has approved the proposal.