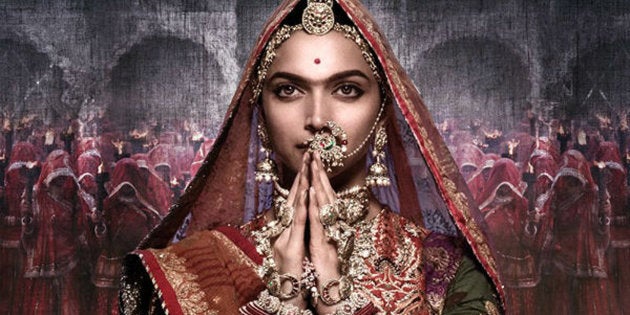 Sanjay Leela Bhansali's Ranveer Singh-Deepika Padukone starrer Padmaavat has turned out to be the most talked-about film of the past one year.
The film that's opened to an encouraging box-office response continues to dominate the news cycle as new layers color the existing narrative.
While the very brave Karni Sena (who orchestrated an attack on a bus carrying school kids) has recoiled to wherever it came from, a raging debate is underway about Bhansali's choice of depicting a hyper-glamourised version of Jauhar, or self-immolation.
Bhasker, in her letter published by The Wire, called him out for romanticising a regressive practice that took years to ban. "Women have the right to live, despite being raped sir.Women have the right to live, despite the death of their husbands, male 'protectors', 'owners', 'controllers of their sexuality'.. whatever you understand the men to be."
Predictably, she was trolled for voicing a contrarian opinion.
Bhansali's past collaborators, the writing duo Siddharth-Garema, have hit back at her, saying Padmini did Jauhar out of her own free will (btw, in the film, Deepika's character seeks her husband's 'permission' to, well, die. "Aap ke ijaazat ke bina hum marr bhi nahin sakte"). They even called Bhasker a 'road-block' for feminism.
Feminism: The advocacy of woman's rights on the ground of the equality of the sexes.
Now that's the dictionary definition of the word. But how can anyone advocate about 'equality of the sexes'? A woman has a vagina, the door to life. It has the power to procure 'life', which no man, however hard he tries, can ever do. The question of equality is settled there, once and for all.
There are some film-makers, artists, actors who feel they are the torch-bearers of 'feminism' in the new-age cinema.
So here is what the 'true' & 'real' depiction of feminism in recent films – A woman, betrayed by the lover/groom picks up a bottle of alcohol and walks the streets while an old 'hindi' song plays in the background...she managed to something that men have been doing when betrayed. So that's equality. Men – 10 women – 1 (the films have just begun to become progressive so please don't mind the score). Just forgot to mention, in the same movie a dialogue goes – "Jab aadmiauratsepareshaanhota hai ye daaru hi useysaharadeti hai. Isi liyeshadikebaad har mard peeta hai, biwichillaatirehti hai par aadmi ka ghamkaunsamjhe" (This is the gist of the dialogue, not the exact dialogue)
In a recent short film, a woman, tired of doing the daily chores in the kitchen, pulls a chair and begins to sip on juice (a la her husband and other 'men'). Equality achieved. Men-10... women – 2
In another film a daughter smokes and shares a cigarette with her father (which only a boy could do till now) is lauded and celebrated as feminism. Equality again. Men -10 Women – 3
Now coming to the people who found Padmaavat regressive and found their feminism challenged by it.
Did they feel like a 'vagina' when Rani Padmaavati almost orders her husband, who obliges, to throw out the lecherous priest? She takes a decision, as a vagina.
Did they feel like a 'vagina' when Rani Padmaavati decides to show her face to Khilji in a mirror? Though it was her decision, as a vagina.
Did they feel like a 'vagina' when Rani Padmaavati goes to 'rescue' her husband who had been abducted? Again, a decision against the system, as a vagina.
They must have felt like a 'vagina' when she chose 'fire' over 'rape'? It was her 'call', her 'decision' as a vagina. Right, wrong, strong, weak is up to you to interpret as a 'penis' or as a 'vagina'.
The word feminism is so misused and so mis-interpreted off late that it feels like an abuse. To women, to the 'vagina'... to the great feminine power. To the only gender that has the power to procure life.
Films, ads, opinions that portray women doing things that men do are lauded and celebrated as 'feminist'. Feminism is reduced to women smoking, drinking, gambling etc on screen. Abey aadmitohhameshase 'fucked-up' rahe. Ab auratein equality kechakkarmein 'fucked-up' ho gayi. Ho gaya feminism. Men – 10. Women -10. Lo daal lo equality jahandaalni hai.
Yes, women were repressed and India was patriarchal, it still is. But feminism is not about women doing things that men do.
Feminism is about taking a stand. Taking a decision and standing by it. About having the freedom to choose. It's a thought that gives you freedom to just be. Not become equals or equally chutiyatic (wait that's 'vaginal') as another gender.
When you took your whole family and cook for the film, didn't you know it is going to end with a jauhar? Why act so surprised? Oh because you wanted him to include a comment on the practice? Ok then... as if the number of disclaimers were not enough. It's the story of womens' valour and their brave, harsh, radical decision. Their choice. That my dear is feminism. The power to be able to choose.
What perhaps was a victory for the filmmaker was the blinding of khilji as he entered the fort precincts, by burning embers thrown at him by the women. Such was the power of their fire within that they didn't let the enemy lay their hands upon themselves. Why make them small and guilty of an act that they chose to protect themselves in the face of lynching and a life of slavery? Why judge that day from 700 years ago with 'what would I do today'? It's a film based in the 13th century when women preferred and chose death to rape.
Then don't watch historicals, here or abroad. A 'gladiator' would perhaps shake your sensibilities of a slave in today's context! Or a Troy might again make you feel like some other body part... A squishy liver perhaps. Since we cant appreciate art, lets violate it. With karnisena on one side and the vaginas on the other. Lets demand jauhar from the makers and feel victorious with sensationalising it with our judgements and parameters.
It was Padmavati's choice and free will to not give herself up to Khilji. The question about life after rape does not arise. She, out of her free will, chose to embrace the fire rather than the tyrannical Alauddin. How is that any less empowering? It was a matter of choice and not forced upon them by their husbands! So, Padmavati was not a 'rape victim' who was so shamed that she didn't have a right to live, as you make it out to be in your letter. Amazing what you all make it into. Was your open letter about Padmaavat or the regressive 'Bhoomi'?
And factually speaking – 'Sati' was a practice (forced tradition) where women self-immolate themselves (mostly by force, sometimes by will) after the husbands' death. Similar tradition called 'Saka' was observed by men who face a certain death in the battlefield. 'Jauhar' is only and only out of free will. As a woman. And as a 'vagina'.
So people who feel like a 'vagina' after watching Padmaavati, should continue to feel like a 'vagina' for they would never understand the power it has. The power to create and run the world. Such people are the biggest road-blocks for 'feminism'.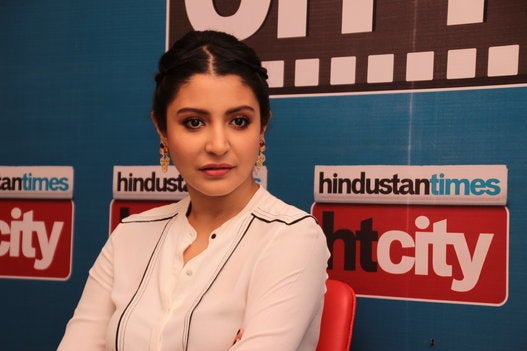 6 Times Anushka Sharma Nailed It While Speaking About Censorship