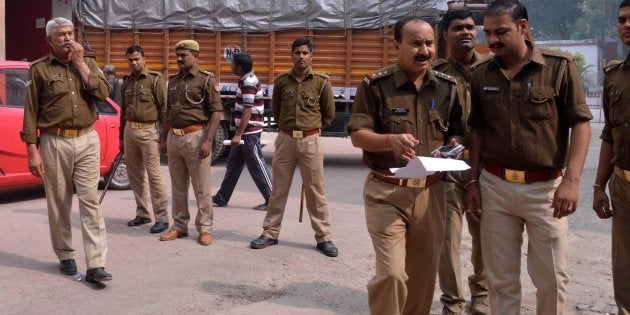 The murder of Sachin Walia, brother of Bhim Army's local district chief and a member of the group, on Wednesday, in a suspected hate crime, has sparked tensions in Uttar Pradesh's Saharanpur, said reports.
The 25 year old was is said to have been shot in close range by unidentified people near a venue,where Maharana Pratap's birth anniversary was being celebrated.
The Hindu reports that while District Magistrate of Saharanpur P.K. Pandey and Senior Superintendent of Police Babloo Kumar visited the spot and ordered a probe, the murder led to protests by the Dalit group.
The incident comes on the anniversary of violent clashes between Dalits and Rajputs last year during the celebration of Maharana Pratap's birth anniversary.
Saharanpur SSP Babloo Kumar told News18, "There was enough police force on this route due to Maharana Pratap Jayanti. Sachin Walia was already dead when he was brought to the hospital. One of the LIU inspector who reached the accident site was told that someone has fallen from the terrace and rushed to the hospital."
Reports suggest because of last year's incident there were police forces stationed near the Maharana Pratap Bhawan where the celebrations were taking place.
However, Sachin's family claims that he was killed because the administration allowed the celebrations to take place, despite the clashes last year.
Kamal told The Times of India, "We had already conveyed our apprehension to the administration that something untoward might happen in the Maharana Pratap anniversary celebrations and had even submitted a memorandum to the district magistrate. Yet they gave permission to the upper castes to go on with the celebrations. My fear has come true. Thakurs have killed my brother."
More police forces were deployed in the area and mobile internet services were stopped to prevent further tensions.
Amnesty International, reacting to the news, put out a statement that read, "The Uttar Pradesh government must investigate whether Sachin Walia was killed in a hate crime... The Uttar Pradesh authorities must ensure that similar attacks don't occur again, and end impunity for hate crimes against Dalits in the state."