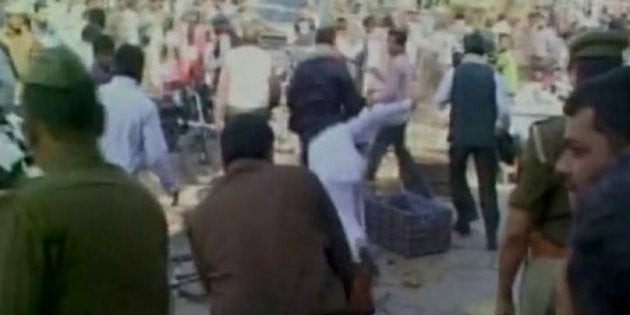 A student of Banaras Hindu University (BHU) was allegedly beaten up by BJP workers today after he shouted out to Prime Minister Narendra Modi, pleading him to listen to the students' voice.
The Prime Minister was addressing the convocation ceremony of the university, asking the students to "keep alive and nurture the 'student' in oneself as a vital impulse to attaining one's life's goals". However, the show didn't go as planned.
Just as PM Modi was leaving the stage after finishing his address, a student, Ashutosh Singh, reportedly shouted slogans demanding Students' union and students' polls at BHU.
"Modiji hum chhatron ki awaz suniye" (Modiji please listen to the students), he reportedly shouted.
He was then grabbed by the police and then attacked by BJP workers, according to reports.
In the video, the student is seen being dragged out while someone from the audience slaps him.
"The students union has been prohibited since 1997. The students here are suppressed and not allowed to raise their voice," Ahutosh told ANI.
Meanwhile, students and teachers from BHU are protesting outside the University over Dalit Scholar Rohith Vemula's suicide.
Despite Union Minister of State for Social Justice and Empowerment Vijay Sampla's request that no protests should occur at the PM's BHU event, a certain section of students and teachers had decided to go ahead with their protests against Dalit Scholar Rohith Vemula's suicide.
Several Dalit organisations have planned to protest over Vemula's suicide and "attempts to saffronise" the university.
According to this Indian Express report, professors cite "glaring" incidents of discrimination and atrocity that students belonging to the Dalit community repeatedly face on the campus.
Professor M P Ahirwar, the general secretary of the SC/ST Teachers' Welfare Society, told Express, "One Ashish Gautam has topped in all five years of BAMS (Bachelor of Ayurvedic Medicine and Surgery) but gold medal is being given to an upper caste student of paramedical course (BPharma). The authorities shifted research scholar Pukhraj Meena to another department after a year."
The teachers say that Vemula's suicide has motivated the students to raise their voice against the harassment.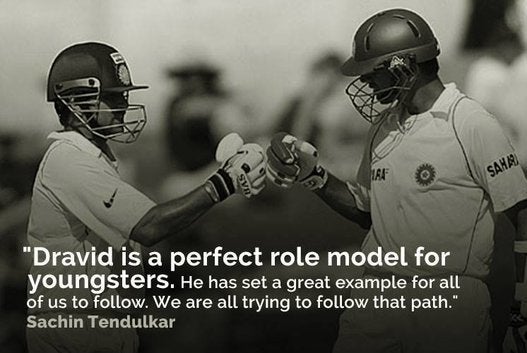 Cricketers Describing Rahul Dravid