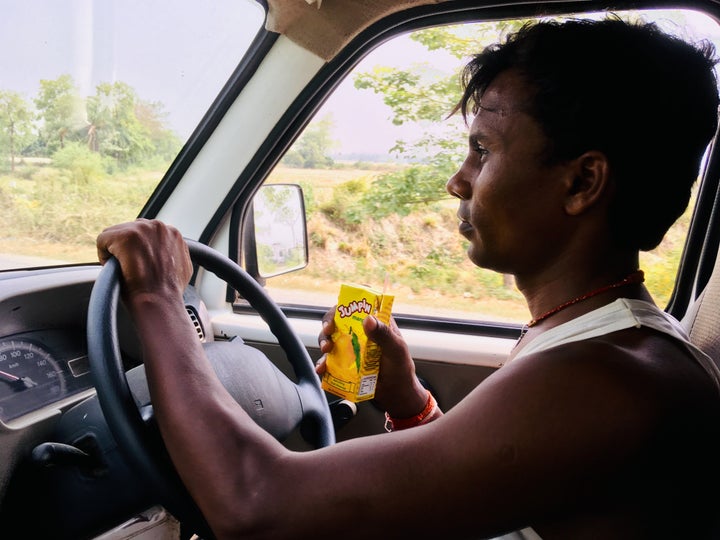 MUZAFFARPUR, Bihar — Every day this month, Sanjay Kumar has ferried the body of at least one dead child from the big government hospital in Bihar's Muzaffarpur to their homes. On some days, said the 30-year-old ambulance driver, the number is higher.
He often sleeps in his ambulance, and tries to take a bath between stops. Even when he is dead tired, Kumar finds it hard to refuse parents who have lost their children. "When I see them crying, I cannot say no. My mood changes and I am compelled."
But even as swarms of reporters camp out in Muzaffarpur, taking bytes from overworked doctors and nurses and tracking VIP visitors, he's convinced of one thing.
"In another month, all you media people will be gone. You see, these ministers who are coming, they are coming because of the media, not for the children," he said.
It took 126 deaths for Bihar Chief Minister Nitish Kumar to make an appearance in Muzaffarpur on Tuesday, where he was met by angry protestors yelling 'go back'. State health minister Mangal Pandey has been keeping news channels busy with one gaffe after another, including asking for cricket scores during a meeting to discuss the crisis.
During the four-hour long journey from Shri Krishna Medical College Hospital (SKMCH)—where 3-4 children sometimes share a bed meant for one, and which has reported the majority of the recorded death toll—to Raja Pakkar village and back, one question kept coming back to Kumar.
"Why is the government never prepared?"
AES kills children in Bihar and Uttar Pradesh every year, but the massive death toll this year has drawn attention to the poorest and most vulnerable victims of this tragedy.
As he swerved wildly to avoid a series of potholes on the village road, Kumar said, "No one cares about dying children in this country."
And as he sped up on the main road, he added, "Bihar has 4G network but parents cannot get their children to the hospital in time to save their lives."
The hardest part
Kumar, who belongs to Bhatchaura village in Madhubani, 100 kilometres from Muzaffarpur, had never imagined that he would end up as an ambulance driver, spending day after day ferrying the dead.
He was working as a cleaner at a cyber cafe equipped with 400 computers in Delhi when his family asked him to move closer to home. A relative found him a job at SKMCH, where he is one of seven ambulance drivers working round the clock to cope with a health crisis that is spiralling out of control.
Kumar never had childhood ambitions of becoming a teacher or a cricketer, but he had wanted to complete his education. Forced to support his family at a young age, he dropped out of school after Class IX and went to Mumbai, where he worked as a truck driver's assistant, loading chemicals.
"We are poor, very poor, which does not leave you with many choices," Kumar said. "I did not want to be a driver."
"You see, these ministers who are coming, they are coming because of the media, not for the children"
A contract worker, he earns Rs 8,000 per month driving an ambulance without a working air conditioner.
To save money, Kumar has not rented a room in Muzaffarpur. On most days, he sleeps in the ambulance.
The hardest part of his job, he says, is hearing parents cry over their children as he drives them home.
"Hearing them cry kills my spirit," he said.
Transporting dead children, Kumar insists, has not affected his mental makeup over the years. He has learnt to steel himself. If parents cry for too long or too loudly, he asks them to stop.
But even forcing himself to stay firm and dispassionate doesn't always help.
While stopping to fill a green plastic bottle with water at a roadside dhaba, Kumar recalled how a father, who had lost his son, had jumped out of the ambulance and declared that he was going to kill himself.
"It was on June 10. He was Muslim. We had stopped to get water when he said, 'I don't want to live anymore,' and started running away.
"I ran after him. He said that he had tried so hard to save his son, but he had failed. He was in so much pain. I calmed him down. I said, don't be tense. I said perhaps the government will give something. I told him that he should not give up on life," he said.
The Nitish Kumar government has announced Rs 4 lakh as compensation for the family of each dead child.
After driving in silence for a while, Kumar said, "I think he was that man's only son. You can imagine how losing him would break him."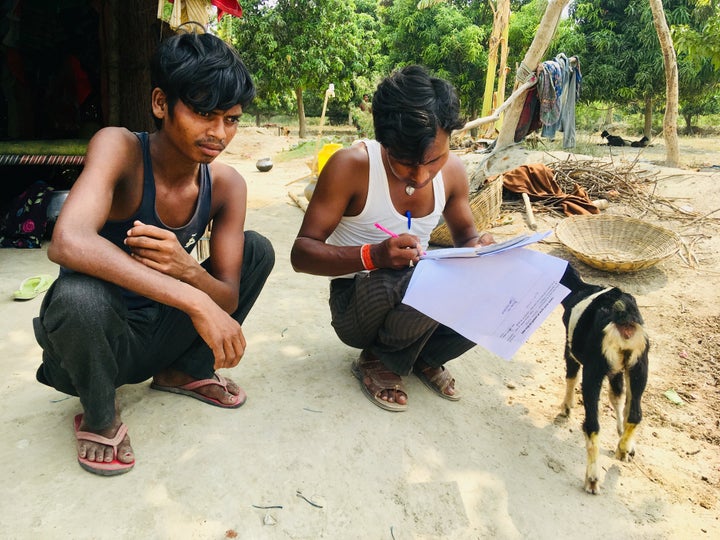 A name to remember
The child that Kumar was dropping off at Raja Pakkar village was Khushi, a three-year-old who had died within a few hours of getting sick in the morning.
"It's a beautiful name. There are so many children that I'm taking back to their villages that I forget their names, but I will remember this name," he said.
Khushi may have lived if she had received proper medical care in time. It took five hours for her desperately poor parents to find the money and affordable transport to take her to SKMCH. They weren't aware that they had the option of taking her to a nearby primary healthcare centre.
After the ambulance reached its destination, Kumar stood for a while gazing at Khushi's mother, who was sitting outside her thatched hut, her daughter in her arms, crying inconsolably.
Turning abruptly, he returned to the ambulance and rummaged around in the dashboard, pulling out a notebook and a black ballpoint pen.
"I have to record details of all the dead children," he said. "This is very important."
With the circle of mourners around Khushi's mother growing, Kumar realised it would be impossible to speak to her. He turned to her father instead.
Both men walked away from the crowd of wailing women and children, and found themselves a quiet spot to squat on the ground.
Even though he was in a hurry to return to SKMCH, Kumar offered words of comfort and some advice to the 25-year-old father.
"You have more children, you must take care of them. The most important thing is don't let them eat litchis," he said.
Kumar was referring to recent conjectures about litchis being the cause of the AES outbreak.
The Bihar government has issued an advisory against eating litchis, but health experts are divided on whether the fruit is to blame.
When Khushi's father said that she had not had any litchis, Kumar was adamant. "This is happening because of litchis."
Later, while driving back to SKMCH, Kumar said that the government was not doing enough to spread awareness about the basic steps that were required to protect children against AES.
So it fell to ambulance drivers like him, often the primary point of contact for distressed parents, to educate parents.
When he goes to drop off bodies, Kumar makes sure he relays this information to the villagers that he meets. "I say that AES is going on, protect your children. Don't let them sleep on an empty stomach. Keep them out of the sun. Boil drinking water. Don't let them eat litchis. Don't let them eat mangoes… I try to make them understand, but it is for them to understand."
Khushi's father, who was looking at his wife wailing in the distance, listened to the ambulance driver without saying a word.
Then, after a few minutes of silence, Kumar opened up his notebook.
Pressing down the ballpoint pen against a dusty page, he asked, "Name…father's name… mother's name...name of village…"
As he pulled out of the village, back to SKMCH, Kumar said, "There is no God in Bihar."
Then, as if that statement was unable to express the magnitude of his feelings, he added a second later, "There is no God on earth."