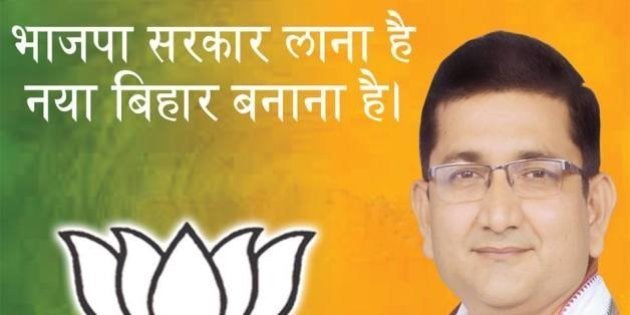 A BJP candidate in the upcoming Bihar elections has vowed not to get married until he wins an assembly seat. Ranjeet Nirguni, who is contesting from Sarairanjan in Samastipur district, said that he would only get married after he has defeated his Mahagathbandhan challenger, Vijay Kumar Chaudhury.
Nirguni, who is in his mid-30s, had joined politics after his family allegedly faced trouble settling a matrimonial dispute. The ex-social worker now wants to get married only after he defeats Chaudhury, who is the number 2 in incumbent chief minister Nitish Kumar's cabinet. The election in Bihar is scheduled to be conducted in five phases in October-November this year.
"I want to win the election and lead a struggle for bringing change in the political and administrative system," he told The Times of India. "The system should be such that people don't feel helpless in getting a certificate from block office or registering a case with a police station."
Curiously, Nirguni seems to believe that his would-be wife should serve his parents once he is married. His regressive view, which is not new in BJP ranks, was betrayed by his statement to the media, when he claimed that his parents did not support his decision to remain celibate as there would be "no one to take care of them at home" if he didn't bring home a wife.
"I know that my parents would not support my decision as they need someone to take care of them at home," he told TOI. "However, the problem of my parents is very small compared to the ordeal thousands of people, who are forced to pay bribe in Nitish Kumar's (supposed) 'susashan' (good governance), have to undergo."