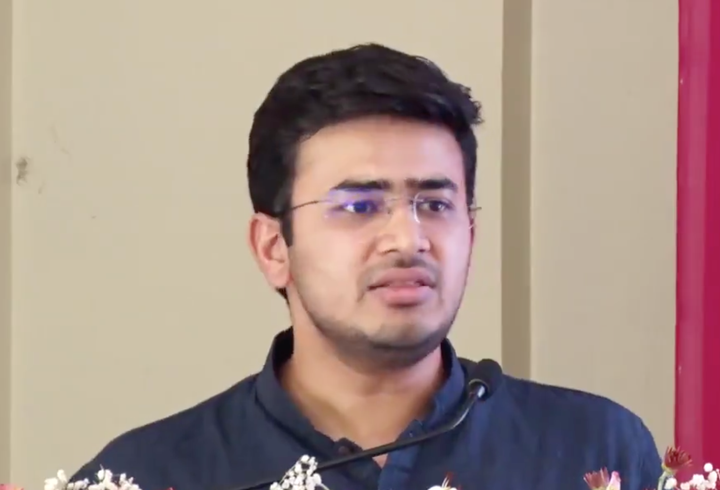 The Bharatiya Janata Party (BJP), in a late night update on Monday, announced the candidates for four more Lok Sabha seats. Tejasvi Surya, a 28-year-old Karnataka High Court lawyer, fielded from the Bangalore South constituency is the most surprising name on this list.
Surya himself seemed shocked by the announcement. He profusely thanked the BJP, Prime Minister Narendra Modi and the RSS.
He also said Kumar and Tejaswini had groomed him in politics from his high school days.
Who is Tejasvi Surya?
Surya is the general secretary of the BJP Youth Wing in Karnataka and part of the BJP's national social media campaign team for 2019. He will contest against Congress' BK Hariprasad in Bangalore South. He is the nephew of BJP lawmaker Ravi Subramanya, and according to NDTV, is the party's youngest candidate.
According to The Indian Express, what appears to have worked in Surya's favour are his oratory skills and experience in politics.
Last year, Surya had tweeted that the BJP should "unapologetically" be the party of Hindus and dubbed the Congress as the "party of Muslims."
Why is Bangalore South important?
The BJP has held the seat since 1991. Ananth Kumar had represented the constituency from 1996 and had won in 2014 by a margin of over two lakh votes against Congress candidate Nandan Nilekani.
However, after her name was not included in the first list of candidates put out by the BJP, speculations were rife that Modi himself could contest from the constituency in 2019.