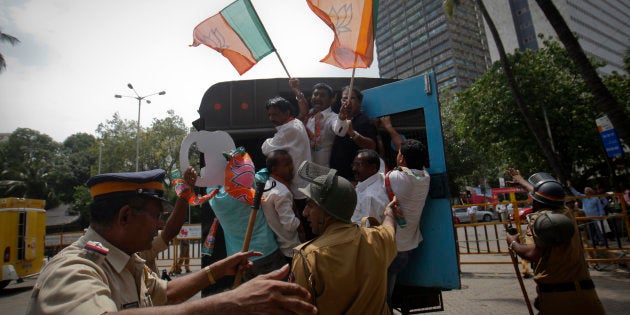 HYDERBAD -- BJP leaders and activists were detained as they tried to march towards the Telangana state legislative assembly building here on Sunday to protest the bill to raise the job and education quota for the Muslims in the state.
All five legislators of the opposition Bharatiya Janata Party led the party's 'padyatra' (march) from the Ambedkar statue to the assembly building. The legislators, who were wearing black scarves to protest the bill, were allowed to enter the assembly complex.
The lawmakers were later suspended from the house for the day-long special session, called to debate and pass the bill for hike in quota for the Muslims and the Scheduled Tribes.
Scores of BJP leaders and activists were detained in various parts of Hyderabad and other districts of Telangana.
Many of them were detained by the police since early morning, as a precautionary measure. Others were arrested when they tried to march towards the assembly building from different places.
The police tightened security and erected barricades on the roads leading towards the assembly. Sporadic incidents of scuffles and violence were reported.
Protestors damaged window panes of two buses of state-owned Telangana State Road Transport Corporation (TSRTC) at Afzalgunj in Hyderabad. They also deflated tyres of a few buses at Ranigunj, Muralidhar Bagh and other areas in the city.
BJP National Council member N. Indrasena Reddy was detained when he was on his way to meet some party leaders who were arrested in Wanaparthy district.
Condemning the arrests, BJP's state President K. Laxman said the party would stage protests at the offices of district collectors across the state on Monday.
He said the BJP was opposed to any religion-based reservation and would intensify its protest in the days ahead.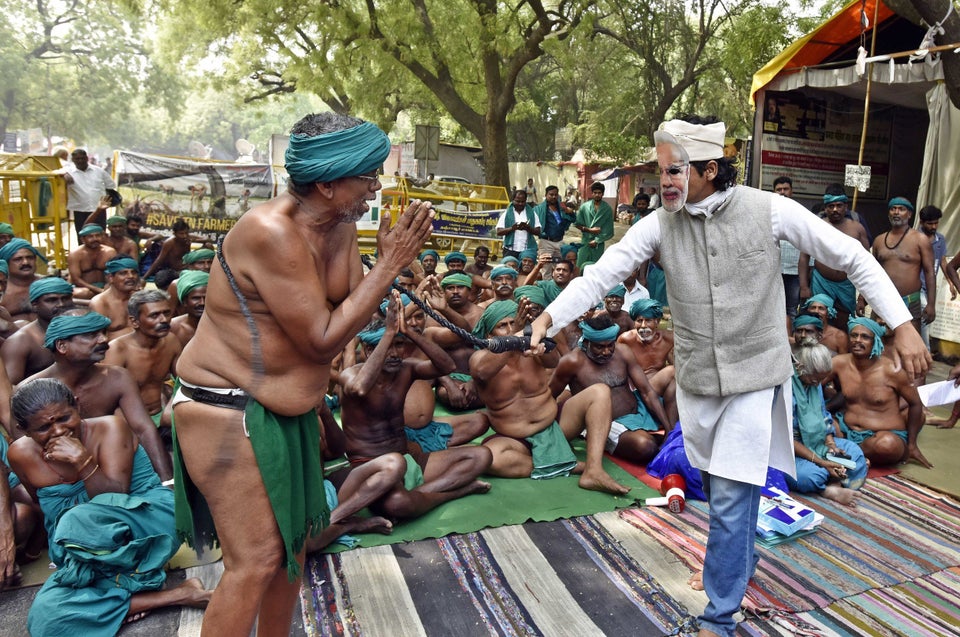 Tamil Nadu Farmers Protest In Delhi