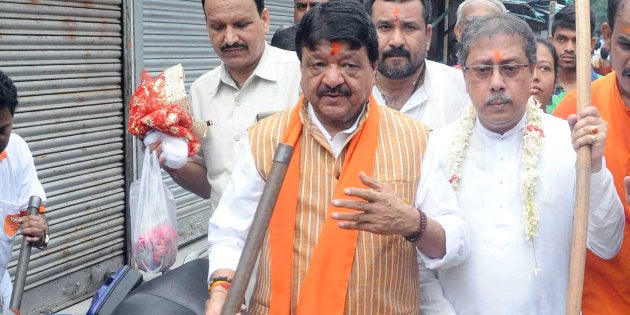 The Bharatiya Janata Party's (BJP) national general secretary Kailash Vijayvargiya, along with a few party colleagues, took the trouble of waking up early last Sunday morning to teach their rivals by example, but were — much to their dismay — trumped in their own game by a political masterstroke.
As English-language and local papers gleefully reported, a group of BJP leaders and their followers arrived at the Kalighat temple in Kolkata on 17 September, now officially designated Sewa Divas to commemorate Prime Minister Narendra Modi's birthday, armed with brooms and buckets.
Their intention was to sweep clean the premises, which gather a lot of garbage through the day, and call out the negligence of the Kolkata Municipal Corporation (KMC), currently run by Trinamool Congress (TMC). But the latter seemed to have got wind of the plan and acted with uncharacteristic promptness.
As the crusaders for cleanliness arrived at the break of day, they found the area spick and span, without a fleck of dirt, though they had to still pose with their weapons of mass sanitation with solemn faces for the sake of photo opportunities.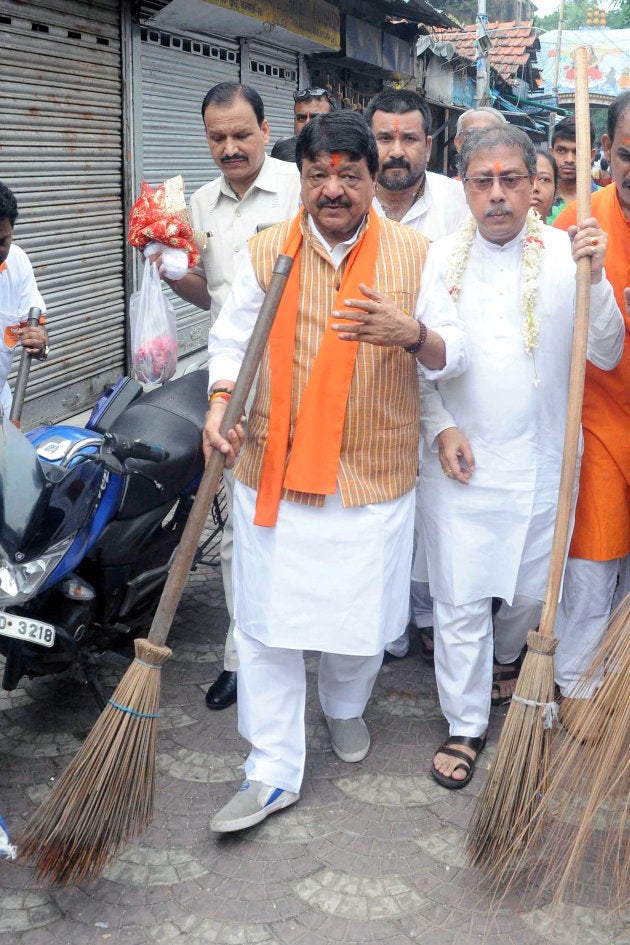 They even swept some non-existent dust off the streets to signal the seriousness of their intent. You do have to squint hard to see whatever Vijayvargiya ran his broom over.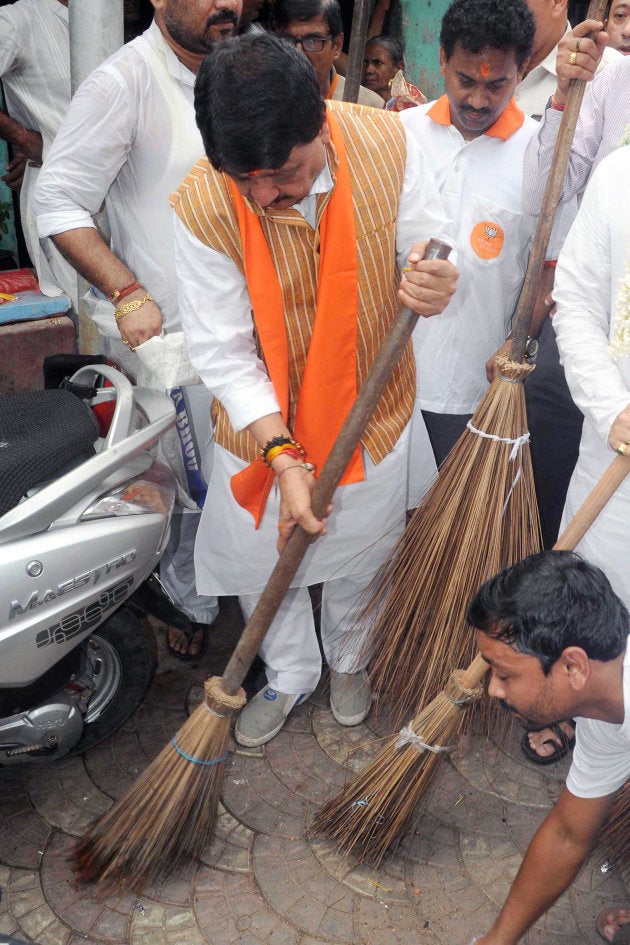 Initially at a loss of words, the BJP quickly recovered its composure and sly-trolled the TMC for rising up to the occasion of the honourable prime minister's birthday and taking the message of Sewa Divas to its heart.
The TMC, though, wasn't one to back away either, as Kolkata's mayor Sovandeb Chatterjee retaliated with well-chosen words. "KMC keeps the area spick and span every day. BJP had no idea of the ground reality. They came here on Sunday for cheap publicity, and scored a self goal," he told the Hindustan Times.
Residents of Kolkata, especially of the Kalighat area, must take the mayor's comment with more than a generous pinch of salt, since the temples premises are usually the dumping ground for myriad forms of waste, left unattended and mismanaged. Chatterjee's point about publicity is well-taken, even though, ironically, it applies just as much to the TMC, which seemed to have outplayed its political enemies at their original trick.
In 2014, soon after being elected to power, PM Modi launched an ambitious Swachh Bharat campaign. One of the stated missions of the project is to rid India of open defecation, a most noble goal no doubt. But its roll-out has involved innumerable photo opportunities for political leaders, including that of our esteemed PM, bearing brooms and sweeping what often seems like a thoughtfully dirtied street corner.
Here's one of many prized moments capturing a BJP leader, Union minister Ravi Shankar Prasad in this case, holding a shiny new broom over an already clean street.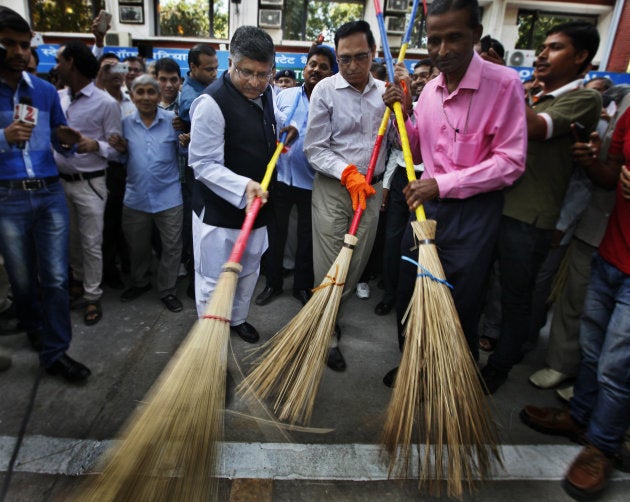 A month after these "public servants" appeared on photographs splashed across the media, the streets they had stood and brandished a broom on were back to square one.
In reality, India's streets, most shockingly many of its public toilets, are still manually cleaned by people designated to do such "dirty work" usually by the accident of their birth and caste. Although such jobs are no longer legal, they are performed with due diligence by thousands of "manual scavengers", because they have no other way of earning a livelihood and also because someone must carry out such duties in a nation that is yet to be freed of open defecation. MK Gandhi, who is the mascot of the Swachh Bharat movement, went out there and got his hand dirtied, cleaning toilets and removing muck — something that none of our political leaders can probably dream of doing.
Under these circumstances, for politicians, of whatever colour and dispensation, to feature on photographs wielding a broom in order to send out a message to the public is not only deceitful but also smacks of utter cravenness.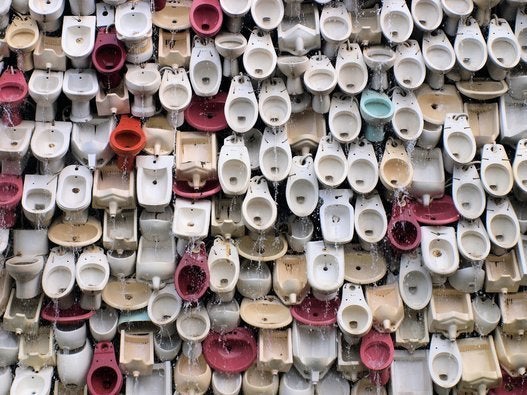 Toilets around the world
Popular in the Community