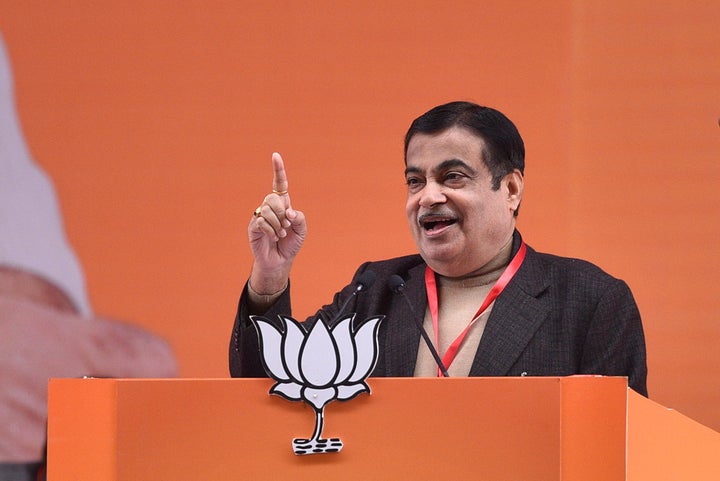 Gadkari insisted that his recent public utterances—seen as critical of Modi—were taken out of context; but the emissary, a senior BJP functionary, told Gadkari that the excuse of being misquoted or misinterpreted would not work all the time. The person also counselled restraint.
This previously unreported meeting confirms that the BJP's top brass is genuinely concerned by the prospect that Gadkari, a long-time rival of Modi and a favourite of the Rashtriya Swayamsevak Sangh (RSS), might challenge Modi for the post of Prime Minister, should the BJP fall short of a majority after the 2019 general elections.
Interviews with 15 members of the RSS, BJP and Gadkari's network of confidants in Nagpur indicates that an influential faction within the Sangh, including Mohan Bhagwat, are prepared to support Gadkari.
"What is happening is crystal clear. When did he not aspire for the top job?" said a close associate of Gadkari, insisting on anonymity to speak frankly.
Gadkari's first salvo against Modi came in October last year when he said that his party had made "promises that came to mind" in elections before 2014 as it never thought it would come to power and will have to be accountable for it.
In 2016, he said the BJP's 2014 slogan, "Achche Din", had become a "Gale ki haddi", (bone stuck in the neck).
When BJP president Shah was speaking of a "Congress Mukt-Bharat (India free of Congress), Gadkari was asking his party men to have humility as no government can rule forever.
Last year, shortly after the defeat of the BJP in assembly elections in three crucial Hindi-speaking states, Gadkari said that the leadership should have the courage to own up to defeat if they can take the credit for victories.
"It is wrong to say Modi was the first choice of the RSS for the post of PM. He was, in fact, the second choice which the RSS had to agree because it was forced to sideline its first choice"
Three local politicians, from the Kunbi OBC community, told HuffPost India that in the run-up to the 2014 elections, Gadkari had told them he would become the PM if BJP falls short of the majority.
"The Sangh Pariwar has always been dominated by Maharashtrian Brahmins," said a former BJP minister considered close to the Sangh, explaining Gadkari's appeal. "It is wrong to say Modi was the first choice of the RSS for the post of PM. He was, in fact, the second choice which the RSS had to agree to because it was forced to sideline its first choice."
That first choice, the former minister said, was Gadkari — who was forced to step down as party president in 2012. Before he was forced out, the former minister noted, the BJP altered its constitution to let Gadkari serve two consecutive terms.
"The RSS always has invested heavily in Gadkari if you look at his political career," the former minister continued. "He was made a minister in Maharashtra cabinet against the wish of the then heavyweight politician from Maharashtra Pramod Mahajan, who despised Gadkari.
"He was made the state unit president of BJP in Maharashtra. Even after stepping down as president due to corruption allegations, he was given lucrative portfolios when Modi government assumed power in 2014," he said.
Now, with the BJP looking the shakiest it has since Modi swept to power in 2014, Gadkari has spotted an opportunity.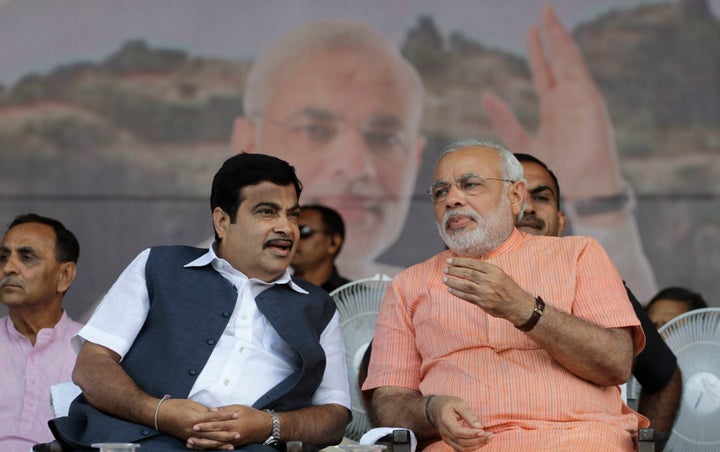 "The RSS's agenda is clear. They want to declare India a Hindu Rashtra by 2025, the 100th anniversary of its foundation," said S.N. Vinod, a senior journalist from Nagpur. "They propped up Yogi (Adityanath) and projected him but he disappointed RSS. Now they are again back to Gadkari."
Gadkari's house in Nagpur, Vinod said, is one of the very few places where Bhagwat often visits informally.
Yet, before dreaming of Delhi, Gadkari may have to first turn his attention to his constituency Nagpur, where a young Congress politician, Prafulla Gudadhe Patil, has emerged as the frontrunner for the Congress ticket. Patil, Gadkari's closest friends agree, will pose a tough challenge.
"This election surely won't be easy for Gadkari," Vinod added.