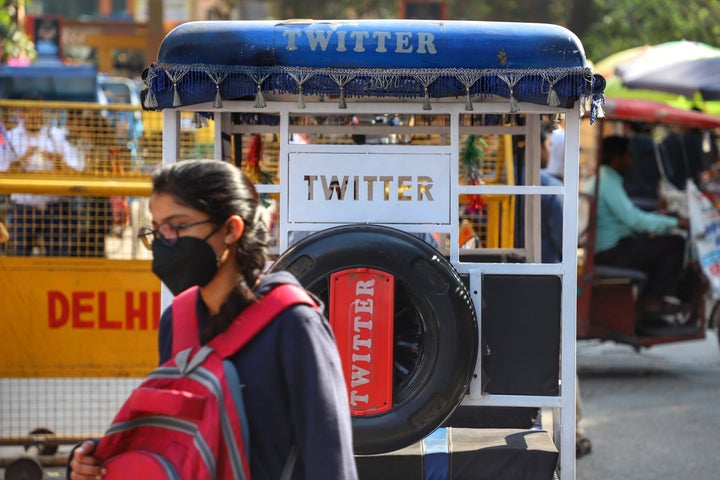 An argument over a parking spot turned ugly in Old Delhi on the evening of July 1; this morning's papers carried the news on their inside pages. There were reports of vandalism at a local temple, the police and local politicians urged residents to remain calm.
Then early this morning, Twitter suddenly lit up with a deluge of tweets clustered around #TempleTerrorAttack. In a five minute period at noon on July 2 2019, a storm of just 500 tweets with this hashtag reached a potential audience of 300,000 accounts. The hashtag started in the morning and continues to grow at the same frenetic speed.
At the time of publication, on the afternoon of July 2, #TempleTerrorAttack was the top trend on Twitter with nearly 80,000 tweets, followed by #ChandiniChowk, the Delhi street where the incident occurred, #TempleDestroyed (which is factually incorrect) and #TempleAttacked.
How did a local incident in Delhi take over Twitter?
A preliminary analysis suggests the Twitter storm is a mix of a few influencers with large followings, and frenetic activity by accounts with barely any followers who churned out hundreds of tweets — suggesting what Twitter and Facebook call "coordinated inauthentic behaviour".
HuffPost India's early findings are restricted to real-time trends analysis using tools like Hashtagify, Socialert, TweetBinder, and TweetReach, that parse the deluge of Twitter traffic for insights.
For instance, one of the most popular accounts to tweet about the incident, amongst the tweets sampled by HuffPost India, is @Punitspeaks, the account of Punit Agarwal, the head of the Social Media and IT Cell of BJP's Delhi unit. Although he did not seem to tweet anything directly, Agarwal used his popular account to signal boost multiple posts on the topic.
His strategy, as befits a man adept at social media virality, seems to make sense: At the time of sampling, only 22.4% of the Twitter traffic around #TempleTerrorAttack were posts, 71.9% were re-tweets.
Among the top three tweeters in the sample using #Chandichowk for instance, number three is an account with no profile picture and three followers, whose post has been retweeted over 1,000 times, which seems indicative of inauthentic behavior. The second most retweeted post is from an account with 32 followers, and 1,146 retweets. The top influencer in the sample has been retweeted more than 1,400 times, and has 205 followers.
One of the leading voices for #TempleTerrorAttack is Delhi MLA Kapil Mishra, who won on an Aam Admi Party ticket, but has since been disowned by his party.
He posted a long video with the hashtag, which has been viewed nearly 8,000 times by now, and the post it's in has been liked and retweeted 4.6K times and 2.4K times. In the attached tweet, Mishra warns the police not to test the patience of the people, because "temple breakers are roaming openly".
Since this morning, Mishra has posted three times about this, and these tweets have all been marked as overperforming. These tweets, clearly intended to incite unrest, are seeing much more engagement than is normal for Mishra's twitter posts.
Although a typical tweet may gather a few hundred retweets (not a small presence by itself), Mishra's posts on the Chandni Chowk temple have garnered thousands of retweets and likes, well above the norm for his posts. The tweets also saw engagement scores of as much as 2.5x above normal engagement for Mishra's posts.
HuffPost India has asked Twitter for additional insights into these specific hashtags and will update this copy when they respond.
Popular in the Community