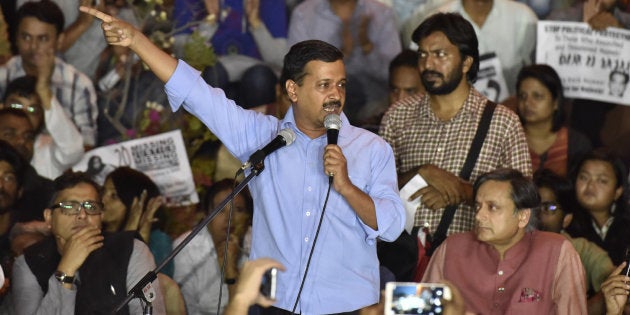 NEW DELHI -- Continuing his attack on the Centre a day after he was detained by the Delhi Police for trying to meet the family member of the ex-serviceman who committed suicide, Chief Minister Arvind Kejriwal on Thursday lashed out the Bharatiya Janata Party (BJP) for polarising in the name of votes, adding that its leaders were not even loyal to their own blood.
"The BJP does not belong to anyone. They don't even belong to their father. BJP have the greed of power and money, and if needed they will even sell their father," said Kejriwal at a solidarity meeting organised by JNU students for the missing student Najeeb Ahmed.
Kejriwal further asserted that the BJP is trying to polarise the society and is dividing it between Hindu and Muslims.
"Message is clear from the way the matter is being investigated, that now the hooliganism of BJP, RSS and ABVP will work and whoever will raise their voice against them will not be spared," he said.
On Wednesday, Congress vice president Rahul Gandhi and Delhi Chief Minister Arvind Kejriwal were was detained by police in Delhi for several hours -- Gandhi twice -- in an apparent bid to prevent them from meeting the bereaved family.
Several leaders of Congress and AAP including Deputy Chief Minister Manish Sisodia were also held by the police even as Rahul and Kejriwal tore into Prime Minister Narendra Modi.
Last month, a student of the School of Biotechnology, Najeeb Ahmed, allegedly went missing following a brawl on the campus the night before.
Till now the police have not been able to find the whereabouts of Najeeb.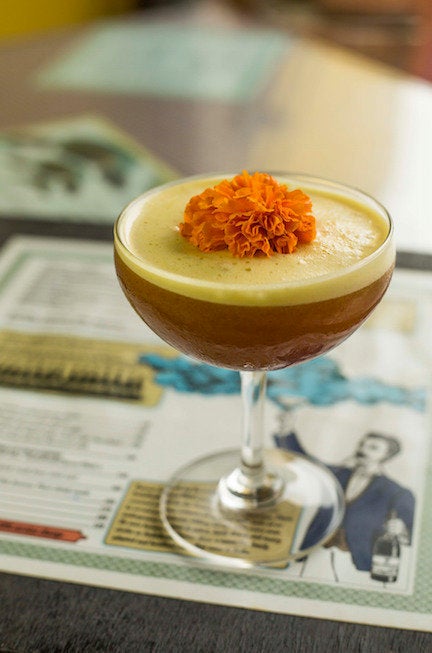 12 Indian Cocktails To Spice Up The Winters