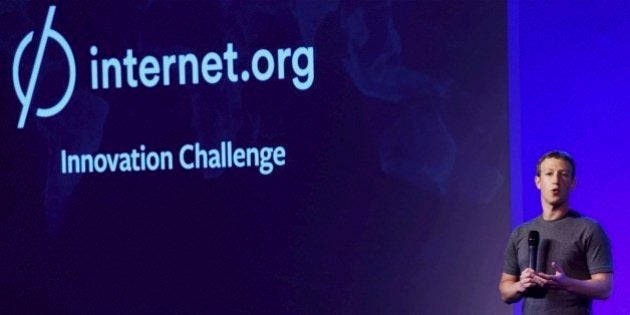 A day after Flipkart exited from the Airtel Zero platform, Cleartrip, NDTV, Newshunt and the Times Group announced that they are stepping away from Facebook's internet.org initiative today.
The Times Group will be pulling out TimesJobs and Maharashtra Times from Internet.org, and has committed to withdraw from internet.org if its direct competitors – India Today, NDTV, IBNLive, NewsHunt, and BBC – also pull out.
NDTV is committed to net neutrality and is therefore exiting, and will not be a part of, Facebook's http://t.co/r3IZLs9qEJ initiative.

— Prannoy Roy (@PrannoyRoyNDTV) April 15, 2015
Prannoy Roy, Co-Founder and Executive Co-Chairperson, NDTV tweeted out that his company is also committed to net neutrality and is therefore exiting from the internet.org initiative.
Launched as an initiative to improve internet access, Internet.org is a partnership the partnership between Facebook and seven mobile phone companies, the initiative has been launched in eight countries including India since August 2013.
Facebook partnered with Reliance Communications to launch the app in India in February, the list of services on internet.org, which provides internet access to a limited portion of the internet for free, included a total of 37 websites or apps other than Facebook.
Cleartrip posted on their blog that they had withdrawn their association with internet.org entirely, saying that it was against their core DNA, and that was impossible to pretend there is no conflict of interest.
@Cleartrip "The revolution is not an apple that falls when it is ripe. You have to make it fall."

— Flipkart (@Flipkart) April 15, 2015
A Times official is quoted as saying that supporting net neutrality creates a fair, level playing field, and the Times Group will lead the drive towards a neutral internet.
"In the case of the group's properties such as TimesJobs and Maharashtra Times, where its competitors are not on zero-rate platforms, these properties will pull out of internet.org. As for the Times of India itself, the group commits to withdraw from internet.org if its direct competitors - India Today, NDTV, IBNLive, NewsHunt, and BBC - also pull out. The group also encourages its fellow language and English news publishers - Dainik Jagran, Aaj Tak, Amar Ujala, Maalai Malar, Reuters, and Cricinfo - to join the campaign for net neutrality and withdraw from zero rate schemes."
"A few weeks back, Facebook reached out and asked us to participate in the Internet.org initiative with the intention of helping us deliver one of our most affordable products to the more underserved parts of the country. There was no revenue arrangement between us and Internet.org or any of its participants — we were neither paid anything, nor did we pay anything to participate. Additionally we don't make any money out of that product. Since there was absolutely zero money changing hands, we genuinely believed we were contributing to a social cause.

But the recent debate around #NetNeutrality gave us pause to rethink our approach to Internet.org and the idea of large corporations getting involved with picking and choosing who gets access to what and how fast. What started off with providing a simple search service has us now concerned with influencing customer decision-making by forcing options on them, something that is against our core DNA.

So while our original intent was noble, it is impossible to pretend there is no conflict of interest (both real and perceived) in our decision to be a participant in Internet.org. In light of this, Cleartrip has withdrawn our association with and participation in Internet.org entirely.

We believe that the Internet is a great leveller and that freedom of the Internet is critical for innovation. Cleartrip is and always will be a fully committed supporter of #NetNeutrality."
Internet.org's list of 38 sites includes Facebook, Wikipedia, Bing, 12 news websites excluding cricinfo.com, three job sites (babajobs, Jagran Josh, TimesJobs), and various healthcare, childcare and weather services. Here's the full list of services on Internet.org below.
Aaj Tak: Read news in Hindi

AccuWeather: Get updated weather information

amarujala.com: Read news in Hindi

AP Speaks: Engage with local government

Babajob: Search for jobs

BabyCenter & MAMA: Learn about pregnancy and childcare

BBC News: Read news from around the world

Bing Search: Find information

Cleartrip: Check train and flight schedules & buy tickets

Daily Bhaskar: Read local news

Dictionary.com: Search for meanings of words

ESPN Cricinfo: Get cricket updates

Facebook: Communicate with friends and family

Facts for Life: Find health and hygiene information

Girl Effect: Read articles and tips for girls

HungamaPlay: Listen to music

IBNLive: Read news

iLearn: Learn from Women Entrepreneurs

India Today: Read local news

Internet Basics: Learn about the basics of the Internet

Jagran: Read local news

Jagran Josh: Get education and career information

Maalai Malar: Read news in Tamil

Maharashtra Times: Read news in Marathi

Malaria No More: Learn about malaria

manoramanews.com: Read local news

Messenger: Send messages to friends and family

NDTV: Read news

Newshunt: Read news in English

OLX: Buy and sell products and services

Reliance Astrology: Read your horoscope

Reuters Market Lite: Get farming and crop information

Socialblood: Register to donate blood

Times of India: Read news

TimesJobs: Search for jobs

Translator: Translate words and phrases

Wikipedia: Find information

wikiHow: Find information
Where the net neutrality debate is headed:

Airtel Stock Plunges After Flipkart's Decision To Move Away From Zero Platform

Net Neutrality Campaign Goes Viral As Netizens Answer Clarion Call To Save The Internet

All India Bakchod Weighs In On The Net Neutrality Debate

Blow To Net Neutrality As Airtel Launches Marketing Platform

Act Now: India's Telecos And Regulators Are Trying To Kill Open Internet

Indian Regulator Invites Consultation To Regulate WhatsApp, Viber, Other OTT Services

Blog: Mandating US-Style Network Neutrality Makes Little Sense For India

Blog: Is Net Neutrality More Important Than Internet Access? Why Babajob Is On Internet.org

Odisha MP Tathagata Satpathy Writes Letter To TRAI Chairman Supporting Net Neutrality
Disclosure: HuffPost India is published in association with The Times of India Group