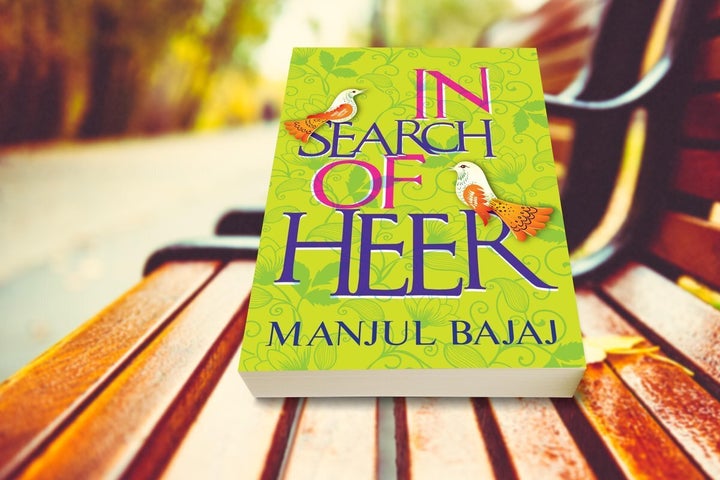 I admire Manjul Bajaj's writings for their depiction of sexuality in rural settings—of both men and women, certainly, but especially of men. Both of Bajaj's earlier books for adults—Come, Before Evening Falls (novel) and Another Man's Wife (a collection of short stories)—were set mostly in villages and dealt with varied themes, including, but not exclusively, sexuality. Come, Before Evening Falls was set in a village called Kala Saand (literal meaning: black bull—do take note of the masculinity and power – or patriarchy, rather – that could be associated with a name like this one) in Haryana and dealt with the theme of honour killing by a Khap panchayat.
Raakha, the anti-hero of Come, Before Evening Falls, is one of the most memorable characters from all the books I have read till date. Raakha was a drifter, and Bajaj endowed him with a rustic sensuality that will never let me forget him. Raakha slept with several women – "[m]arried women…[p]rostitutes…[w]idows…in the order of safety" – and "he carried the separate odor of each of them in his nostrils…[t]he differing touch of each upon his palms." As I came to know Raakha more through the course of Come, Before Evening Falls, it struck me that Bajaj was not profiling just one man alone. She was actually describing the masculinity in India's hinterland—often regressive and overbearing and which seems to have not changed at all over the decades. Deedho Ranjha is the hero of Bajaj's new novel, In Search of Heer; and even though Deedho's path is different from that of Raakha's, I could not help looking for similarities between the ways in which Bajaj has drawn both the men.
In Search of Heer is longer than both Come, Before Evening Falls and Another Man's Wife and more ambitious. Both of Bajaj's previous books were inspired by either contemporary anecdotes or – if set in a particular time – an issue that held contemporary relevance. In In Search of Heer, Bajaj delves into the realm of historical fiction and tells her version of a legend that is already very popular through the subcontinent: the story of Heer Syal and Deedho Ranjha, known popularly as Heer and Ranjha, the legendary lovers from the Panjab.
Bajaj primarily draws from the epic poem on Heer by the Sufi poet Waris Shah. She further adds elements from the narration of the legend of Heer and Ranjha by Damodar Gulati, aka Damodar Das Arora, the Punjabi poet who lived during the time of Emperor Akbar. To this, Bajaj adds her own imagination and her signature stylistic elements—sexual tensions and twists—to create a retelling of a popular legend that is both engrossing and stunningly subversive.
Knowing Bajaj, I was expecting Deedho to have a stellar entry—and she did not disappoint. One interesting technique Bajaj has used is that six first-person voices narrate the story from their own perspectives. Only two of these voices are human, Deedho and Heer—the remaining four are a crow, a pigeon, a goat, and a camel, who become parts of Heer's and Deedho's lives at various times.
Deedho compares his appearance to the other Ranjha men in his village – "[a]ll ruddy skinned, bright-eyed, long limbed, narrow-hipped, broad shouldered, full of male shine and swagger" – and I knew that I would find in Deedho the qualities that had endeared Raakha to me. Our Deedho, however, is not a Casanova like Raakha. Conscious about being the youngest of seven brothers, "the runt of the litter", Deedho gives up his claim on his share of the family property to go out and seek Heer, marrying whom—even before having seen her!—was a goal he had set for himself.
In Deedho seeking to marry Heer only after hearing about her famed beauty, Bajaj has perhaps sought to study the fragile nature of masculinity. There is a supporting character named Sahiba, the sister of the wife of one of Deedho's elder brothers. Deedho's family expected him to marry Sahiba—an arrangement Sahiba had agreed to but which was not acceptable to Deedho. Sahiba mocks Deedho: "Who are you going to marry then? Heer Syal?"—and our hero sets out on a journey to woo a woman he had never seen!
Heer has been shown to be stronger than Deedho as well as all the male characters in the story. Heer, as a little girl, fought for her share of sweet churi – "boiled rice, gur and ghee crumbled and mixed thoroughly" – that was prepared specially for her brother, Sultan, as he was a boy, but something she was barred from having as she was a girl. Heer ate half the bowl of churi and handed the remaining to Sultan—"[his] half, fair and square." As a young woman, Heer rode a horse and led a group of similarly brave young women who rode horses and were skilled in swordsmanship, and convinced her father, Mir Chuchak, to change the unwritten rule in their house which laid down that women would eat only after the men. Heer's single-minded determination in achieving what she sought is illustrated in the way she challenges a nobleman named Noora for a boat in the river Chenab, the boat on which she meets Deedho for the first time.
Bajaj's Heer is an epitome of contemporary feminism. She is independent, can think for herself, fight for her convictions, and has been shown to be an instinctive character right from her childhood. Kaido, Mir Chuchak's younger brother, is the villain of this story, and the evil in his character is revealed through Heer's instinctive reaction to him. One issue Bajaj deals with through the character of Kaido is the sexual abuse of children in their families, rendered in gooseflesh-inducing effect in a chapter narrated – the symbolism to be noted here – by the pigeon. Bajaj has invested as much time and words in the supporting characters as in Heer and Deedho. If Kaido comes across as a formidable antagonist, Seida Khera (the man Heer is married to) and his sister, Sehti, have been given their own backstories, and in these backstories lie the power of Bajaj's reimagining of a legend.
In Search of Heer is noteworthy, certainly, for the beauty of its narration, but more than anything, it is a shining example of how an author's imagination can make a reader look at an age-old and seemingly inviolable rendition in a new way. Bajaj's narration might be set during the reign of Emperor Akbar, but the themes and concerns of In Search of Heer are quite of the 2010s.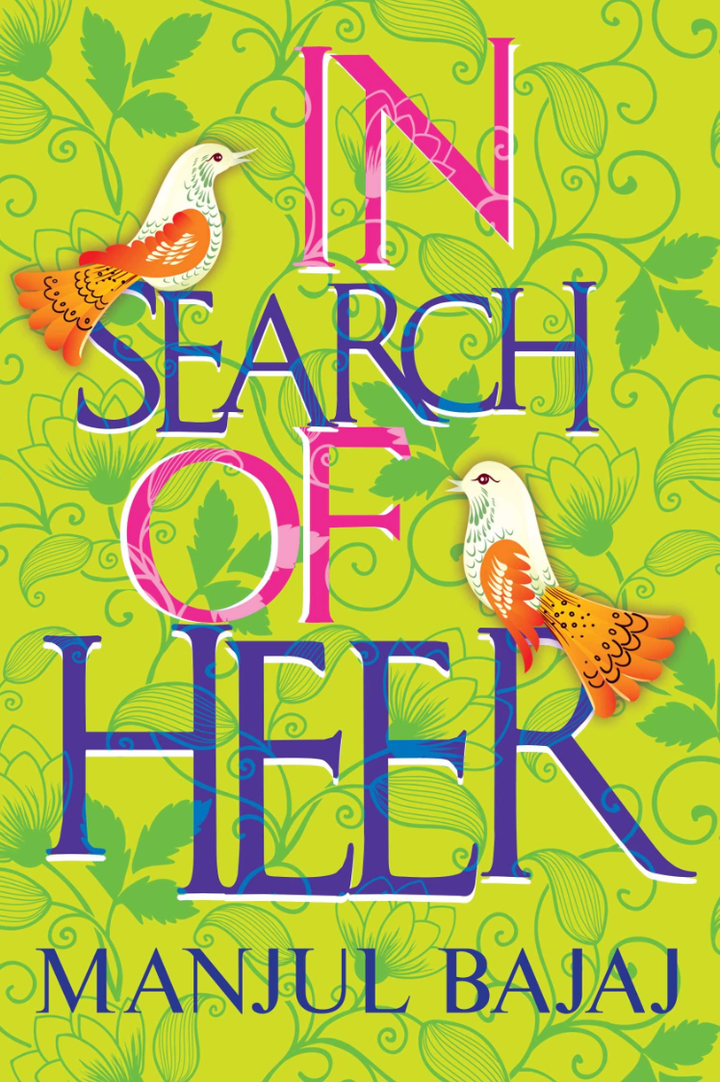 'In Search of Heer' by Manjul Bajaj, Published by Tranquebar, an imprint of Westland.