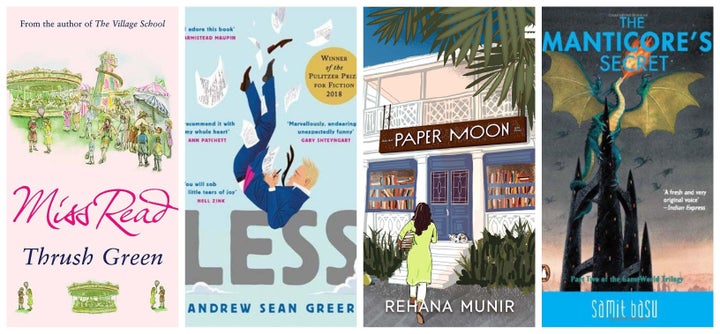 Since last week, I've spent a lot of time staring at my bookshelves, trying to decide which book could distract me, at least for some time, from the constant coronavirus updates. For those of us who have the option of isolating ourselves, there's much more time to read. Here are the books that usually work for us at HuffPost India.
Less by Andrew Sean Greer
I discovered 'Less' during a particularly low phase when I was unable to focus on anything long enough to enjoy reading. The prose is easy, the story flows and the protagonist, Arthur Less, is flawed but loveable. This book will make you laugh out loud even in public, and you won't care if you're looking silly. If that's not enough of a sell, then here's my favourite quote from the book: "Just for the record: happiness is not bullshit." — Nehmat Kaur
84 Charing Cross Road by Helene Hanff
This collection of letters written between Hanff, an American writer, and the staff of a London bookshop called Marks & Co., spans over 20 years starting 1949 and is one of my favourite comfort reads. Hanff—an acerbic, funny woman in pursuit of a number of books, some of them out of print—strikes up a particular friendship with the shop's manager Frank Doel. As you laugh and shed a tear over this slim book, you'll want to become best friends with Hanff, who orders everything from Jane Austen to Leigh Hunt from the bookshop. If you want more Hanff after this, try The Duchess of Bloomsbury Street and Q's Legacy next. — Sharanya Hrishikesh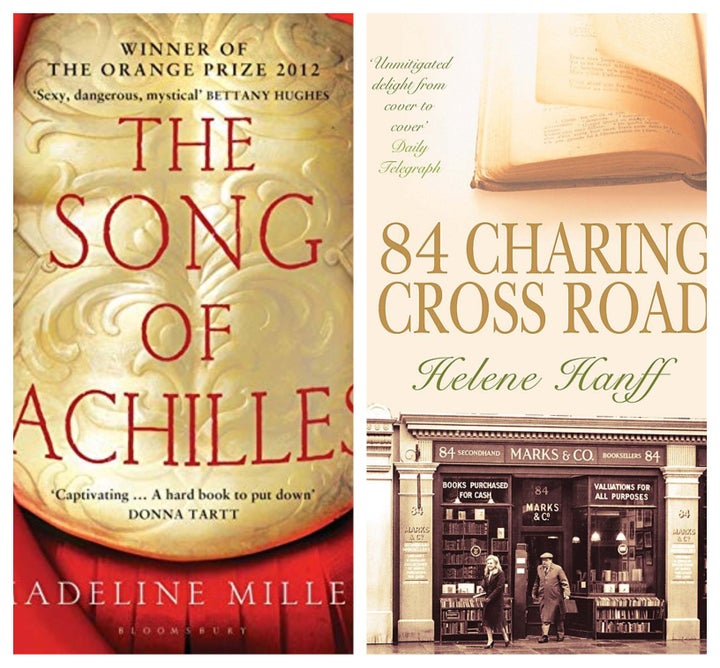 The Song of Achilles by Madeline Miller
After reading The Iliad by Homer, I was left with several unanswered questions about the Greek hero Achilles who brought the Trojan war closer to its end — Who was Patroclus? How did these two meet and become such close companions? Why was Achilles so angry that he withdrew from the war when Briseis was taken away by Agamemnon?
Madeline Miller fills these gaps in Homer's epic through her novel The Song of Achilles, which is narrated by Patroclus. It's a retelling of a myth which focuses on how the relationship between Achilles and Patroclus developed and got intertwined with the Trojan war. "Homer tells the end of their story, but I wanted to tell the beginning," is what Miller once said about the novel. I am completely captivated by this love story every time I pick up the book. It makes me forget about the real world (where we are all struggling to combat a pandemic) for a short while and just take a sweet break. — Akshita Jain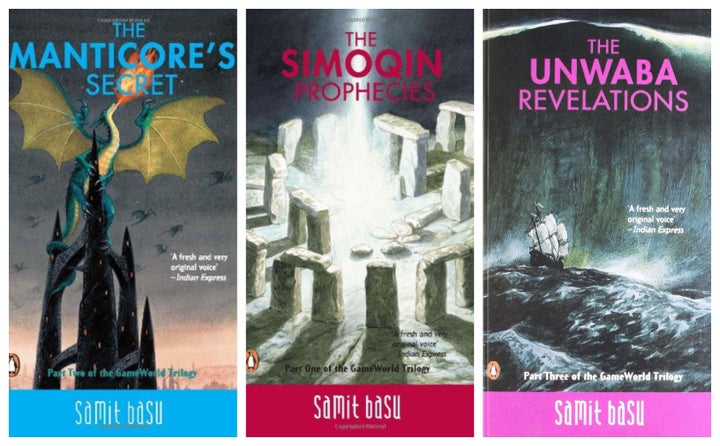 The Gameworld Trilogy by Samit Basu
This one never really gets old for me and it's outlandish enough to tune out the real-world noise. Samit Basu's trilogy is a wild ride with a motley crew of odd characters and a plot that is peppered with references to Indian and Greek myths, Bollywood, popular culture and digs at fantasy tropes. It's a sweeping epic that follows the three lead characters in their quest to defeat a Dark Lord and save the world while also exploring who is framed as good or evil in history. If you haven't checked out contemporary Indian fantasy fiction, this is a good place to start. — Meryl Sebastian
Sophie's World by Jostein Gaarder
If you've wanted to read more about philosophy, then this book is for you. A Norwegian teenager, Sophie Amundsen, suddenly begins receiving odd letters from a philosopher, as well as letters addressed to someone called Hilde Møller Knag. Sophie's journey to find out the sender of the letter, and who Hilde is, takes the reader on a fascinating journey through the history of humankind, how we developed our thought processes and how religions and philosophies were formed. This cult classic, packed with little philosophy and history lessons, is sure to take your mind off things. — Rohini Chatterji
Paper Moon by Rehana Munir
Ever wished someone would leave you an unexpected inheritance to open a bookshop? Well, that's exactly what happens to Fiza Khalid, the protagonist of Rehana Munir's charming debut novel, Paper Moon. The unexpected event shakes Fiza, who's used to playing second fiddle to her dramatic mother, out of her quiet existence. Munir writes with feeling and knowledge about Bombay and the business of books, having run a bookshop in the city herself for a few years. When I finished this novel, I already knew I would gift it to other readers, and read it again myself. — Sharanya Hrishikesh
The Thrush Green books by Miss Read
A series set in Britain's Cotswolds in the 1950s, these books by Miss Read (the pen name of a schoolteacher named Dora Saint) are the breezy and wholesome reads you need to soothe your mind. These gently humorous books, which you don't need to read in order, will transport you to another world and fill your mind with beautiful images of a British countryside and its gossipy, caring inhabitants. If you're looking for something cozy and comfy to read, then this is a great option for you. — Rohini Chatterji
Popular in the Community