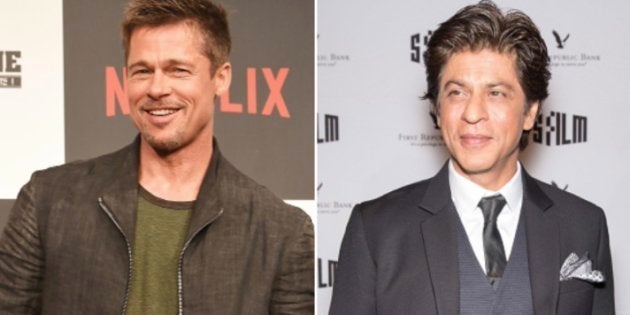 UPDATE: This post has been updated with photos of Brad Pitt in conversation with Shah Rukh Khan in Mumbai.
Brad Pitt landed in Mumbai early on Wednesday morning.
The Hollywood megastar is in the country for a hyper-exclusive event to be held later in the evening. He has been put up in a plush South Mumbai hotel with tight security as his visit has been kept totally under the wraps.
HuffPost India has on good authority that Shah Rukh Khan will be hosting Pitt in Mumbai.
The two actors, arguably two of the world's biggest stars, are expected to talk about the evolution of cinema at a super private event tonight.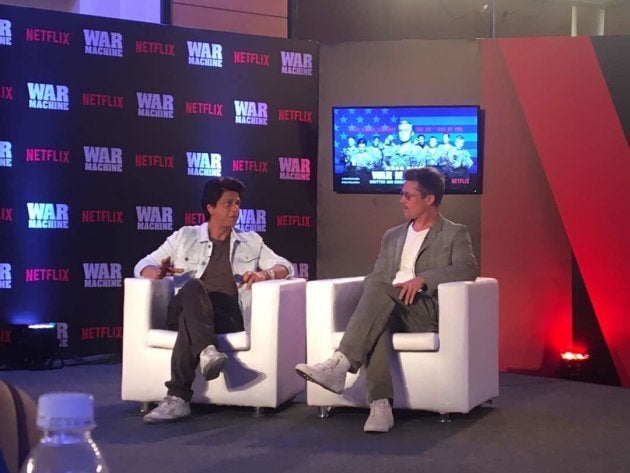 Pitt has been brought to Mumbai thanks to Netflix, which is distributing War Machine, a satirical war drama that features Pitt in the lead.
After the discussion with Khan, Pitt might be introduced as the 'surprise element' at the film's premiere, which will take place at a South Mumbai multiplex.
The invitations of the premiere mention the presence of director David Michod and the film's producer, Dede Gardner, but not Pitt, who is expected to be in attendance, officials close to the development confirmed. It boils down to the 53-year-old's preference at the last minute, they said.
This will be Pitt's second visit to the country. He previously came to Mumbai with ex-wife Angelina Jolie, when she was filming A Mighty Heart.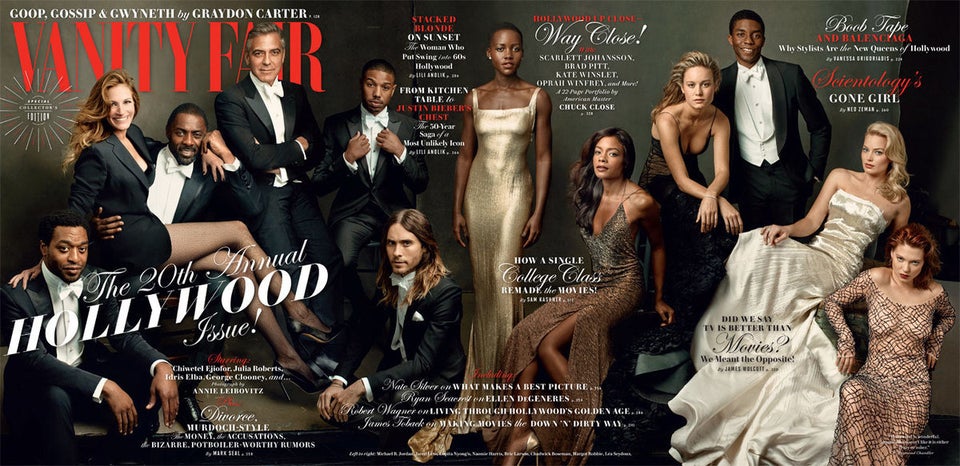 Vanity Fair Hollywood Covers
Popular in the Community