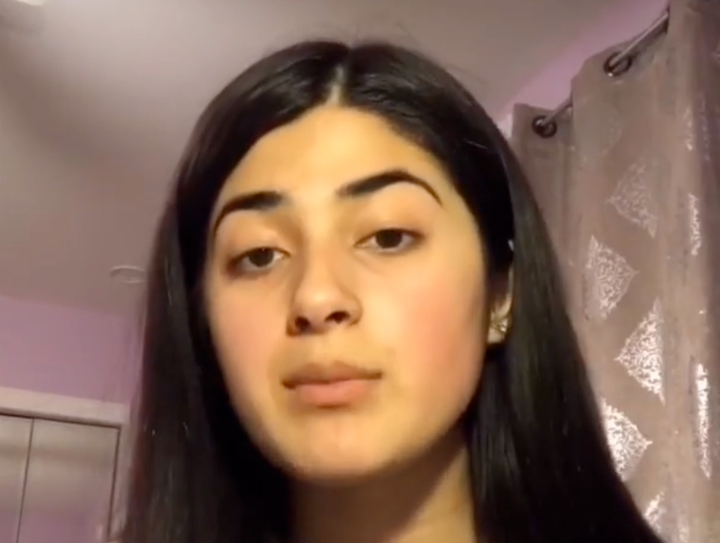 The 17-year-old, who is based in New Jersey, begins the video by showing the products (moisturiser, vitamin C oil and rose water spray) needed for her skin care routine and then seamlessly goes on to talk about the CAA.
"This bill is disgusting, and a violation of human rights. It's immoral and wrong. Religion does not make you any less or any more of an Indian. This bill spreads hate and does not care about its own people," she says.
Thousands of Indians have been protesting against the controversial bill, which seeks to grant citizenship to Hindu, Sikh, Parsi, Buddhist and Christian immigrants from Pakistan, Afghanistan and Bangladesh. Combined with the controversial NRC exercise—as promised multiple times by the BJP—fears are that this may lead to many Muslims in India being discriminated against and even stripped of their citizenship.
"People are protesting as we speak, but they are being fought for doing so. Police brutality is at a high, and it's only getting worse. Please spread awareness, do not keep silent on this issue," Aziz adds in her Instagram post.
Aziz's TikTok account was suspended last month after she posted a video criticising China's treatment of Uighur Muslims.
TikTok later issued a public apology to her for making an "error" and said it had fully restored her access to the app, HuffPost reported. She told BBC that she wasn't scared of TikTok and "will continue to spread awareness on issues that I believe need to be talked about".
On Tuesday, Section 144 was imposed in Delhi's Mandi House on Tuesday to check protests. HuffPost India's Betwa Sharma reported on Monday that the Delhi Police detained students who were trying to raise their voice against the crackdown on Muslims in Uttar Pradesh. 18 people have died in the state amid violence that broke out during the protests. On Tuesday, the UP Police admitted that they shot dead a 20-year-old man in "self-defence".