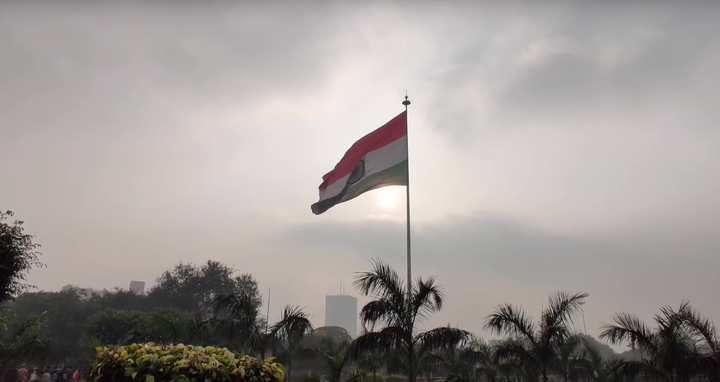 Many of the protests across the country against the Citizenship Amendment Act (CAA) have been marked by the protesters reading out the Preamble of the Indian Constitution.
Critics of the contentious law have argued that by making faith a condition of citizenship, the CAA violates the secular principles enshrined in India's Constitution.
As protests continue, on Monday, civil society group Karwan-e-Mohabbat posted a video on its YouTube page where actor Naseeruddin Shah reads out the Preamble to the Indian Constitution, and Carnatic singer T.M. Krishna sings the National Anthem. The 3 minutes, 10 second long video, made up of images from the anti-CAA protests, gives credit to Shah, Krishna and The People of India at the end.
In the description accompanying the video, Karwan-e-Mohabbat says, "in the continuing protests against the Citizenship Amendment Act and the upcoming NPR-NRC, it is once again the time to look back at the diversity of our country, its geography and its people, and our constitutional virtues".
You can watch the video here:
Even though the protests were met with police brutality in many areas, especially in Uttar Pradesh, thousands of people have still been braving the threat of arrests as well as the biting cold to turn up at protests. HuffPost India's Aman Sethi reported last week that the Uttar Pradesh Police had detained and tortured at least five minors as part of the crackdown on protests.
In a lecture delivered in Bengaluru last week, Krishna had asked protesters to get out on to the streets to keep the protests alive, The Times of India reported.
"While there are many ways to protest, right now, do it on the road. You want to write an article, get your laptop out on to the street; you want to sing, do it on the street; you want to scream, scream on the street because that's the only way we can keep our society alive," he said.
Popular in the Community