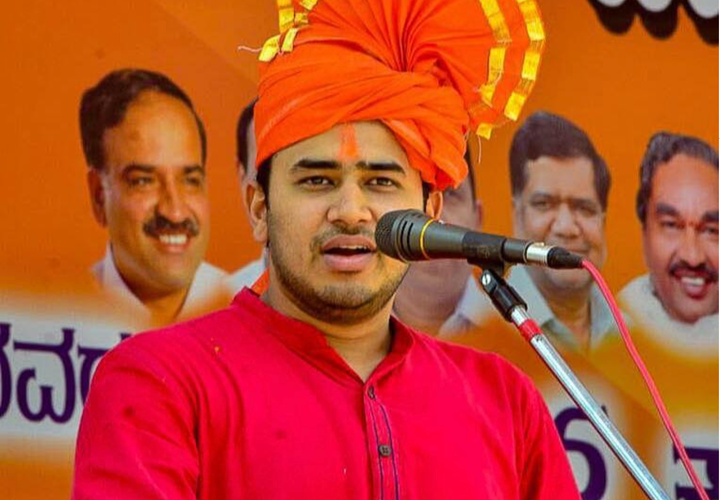 Nominated from the Bangalore South constituency, the 28-year-old took to Twitter to celebrate and promised to be a "committed ambassador of PM Narendra Modi".
And ironically, that's what got Twitter users interested in his old tweets.
Surya may be young, but tweets that Twitter users dug out from his past show that he is is not uncomfortable with the idea of being called a "communal fanatic", a worrying sign in a candidate who will head to the Lok Sabha if he wins.
In these series of tweets from June 2018, Surya explains why BJP should be a "consolidated Hindu" party after the BJP lost the Jayanagar bypoll to Congress.
Just last week, he tweeted a link to a video of his speech, saying that those who are not with Modi are actually against India.
The News Minute reported that in a 2014 tweet, which has been deleted, Surya said that he approved of Modi's agenda, except for the bit about reservations for women.

To The News Minute, he said, "I don't remember when I have said this. I have been busy with the nomination process all day. I don't know how people have taken which old tweet out of context but I have the intelligence to give the answers to the questions from those who ask them."
Also, here's what he had to say about Sabarimala:
While it can be argued that people's thinking may evolve over time, as recently as last month, Surya was advocating for the need for a "Hindu rashtra".
Popular in the Community