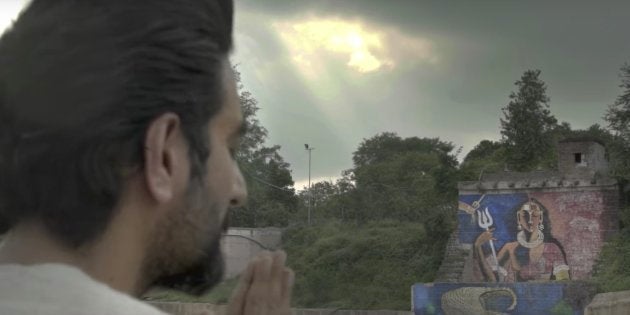 Singer-composer Shekhar Ravjiani, of Vishal-Shekar fame, has just released his sixth independent single 'Devi', which is apparently a 'heartfelt tribute to womankind'. But there seems to be a catch. A big one that the singer himself hasn't noticed, it seems.
But within hours of its release, the song has garnered nearly 22,000 views on YouTube. Going by the comments on the video, Shekhar may have been turned into a hero of sorts for writing a 'deep' song about women. Be that as it may, there's something deeply problematic about the video.
The song that has been made for women has no women in it. Yup, that's right. The nearly 4-minute-long video has sadhus, priests performing hawans (a Hindu ritual where they burn offerings such as grains and ghee), young boys chanting 'Devi Devi!', cops and men taking dips in the Ganga, young boys eating jalebis, sadhusflaunting dreadlocks and, of course, the musician himself.
There are exactly two instances we saw a glimpse of a woman. One, as art on a wall. Second, a woman in the background, blissfully unaware that she's a part of the video, selling vermilion — as the musician runs past her.
To Shekhar's credit, a girl child does appear in the last two seconds of the video, making it look like a 'Beti Bachao, Beti Padhao' campaign. But in the rest of the video all the world's men come together to save and 'worship' the girl child, whose trace is nowhere to be found in the footage.
But hold your breath, there's more to it.
The lyrics of the song, written by Anvita Dutt, goes: "Jagat janani hai, mata se beti...Devi Devi Devi". A song on 'women empowerment' compares the girl child to Hindu Goddesses — Durga, Lakshmi, Saraswati. But the plain fact is that a woman doesn't need to be turned into a goddess to be respected. She deserves it anyway, like any other human being.
She doesn't need to be put on a pedestal to prove that she is empowered, she needs to have the same platform as everyone else. She doesn't have to fit into any of the roles — mata, beti and bahu — to be allowed her basic human rights.
The song may be cheered for its tune, beats and of course the gorgeous dreadlocks — but please let's not call it a 'tribute to women'.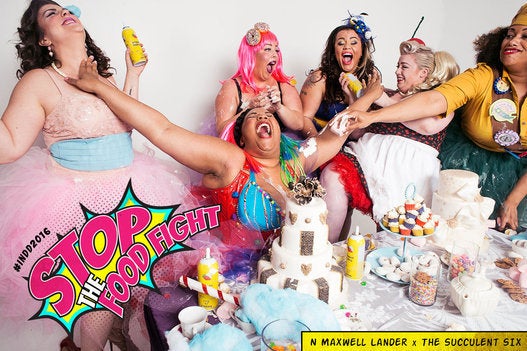 These Women Promote Body Positivity In The Most Kickass Way