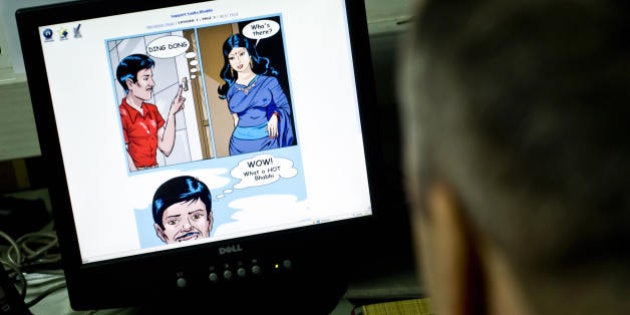 There will be no restrictions on watching porn within the confines of your own home, the Supreme Court has said. The apex court declined a plea to pass an interim order to block all porn sites in India.
Hearing a PIL petition filed by advocate Kamlesh Vashwani, Chief Justice H.L. Dattu said: Such interim orders cannot be passed by this court. Somebody may come to the court and say look I am above 18 and how can you stop me from watching it within the four walls of my room. It is a violation of Article 21 [right to personal liberty].
On Wednesday, the government assured the Supreme Court that all possible measures would be taken to block sites that deal with child pornography.
The assurance came after a bench headed by Chief Justice H L Dattu expressed its unhappiness that things have not moved forward and the petitioner in the matter was making all sorts of submissions.
The petitioner had complained that the government is yet to file a response, and the court should step in now and pass some interim order which would take these sites off the Internet. Though the chief justice denied the ban, he acknowledged that the issue is serious.
"You have not blocked the websites. The petitioner is saying so much," the bench, also comprising Justices Arun Mishra and Amitava Roy told Additional Solicitor General Pinky Anand.
However, before Anand had joined the proceedings, the counsel for petitioner had made certain remarks against the Secretaries of some concerned Ministries over the issue which was objected to by the bench and junior advocates appearing for the Centre.
"All these are uncalled for," the bench told advocate Vijay Panjwani, who was appearing for Vaswani.
The counsel had made reference about the posting of some photographs of a woman on websites circulated by her estranged husband. He said the matter has been languishing for quite some time but the concerned ministries were not filing responses and counter affidavits.
The government counsels said it was not the Information and Broadcasting Ministry but for the Department of Telecommunications (DoT) to look into the issue. The bench said no interim order can be passed in the matter which has to be examined after going through the counter-affidavit of the government department.



Popular in the Community