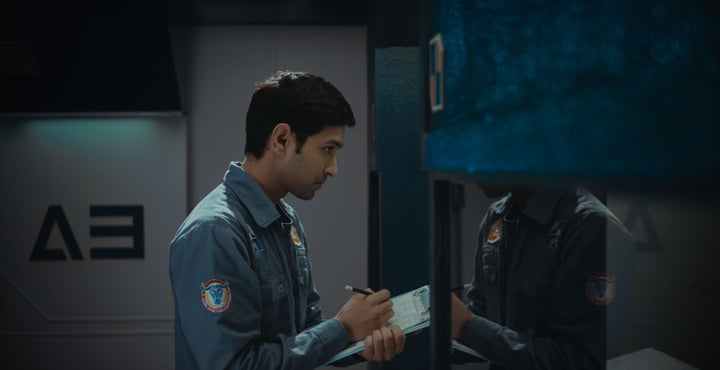 In Arati Kadav's Cargo there are no humans. The world, existing in a contemporary setting, is far advanced in technology and inhabited by Homo Rakshasas, a species of modern day rakshasas who descend from the demons of lore but are as sophisticated, smart, confused, and complex as human beings, with everyone developing mutant-like powers as they hit puberty. Then there are the spaceships. Manned by a small crew, these crafts float about in space with the express purpose of administering rebirth to the deceased demons who are beamed up right at the moment of their demise. The crew heals the departed, wipes their memories, and then sends them back to earth to be born again.
Kadav's astonishing vision constantly fuels this Indian sci-fi tour de force and infuses it with such startling detail that you are just blown away by the cunningly crafted minutiae of the world she conjures. Everything from the carefully termed jargon to the logistics of the machines to even the genre tropes she so brilliantly subverts, Cargo feels like a real, lived-in science fiction film which is not hokey or pretentious. The dash of mythology that is added to this singularly novel concept of rebirth facilities in space seamlessly blends in and adds yet another layer of fantasy and idiosyncratic awe to the film.
But Kadav's true success lies in how she wraps all this up under the garb of a comedy and serves up a film that is devilishly hilarious and ceaselessly entertaining. For at the heart of Cargo, beyond all the complex backstories and world-building, there is a story so human and mature that it's almost easy to go past it as you burst into fits of laughter or gape in sheer wonder at the film's audacity.
Vikrant Massey plays Prahastha, a celebrated demon who's been commanding a spaceship for centuries all by himself and responsible for millions of reincarnations, until his newly appointed assistant Yuvishka (a spirited yet sensitive Shweta Tripathi) joins him on board. The two are aided by their ground control officer Nitigya (a brilliant Nandu Madhav) a man who only appears on a tiny CRT screen and is their constant companion and guide. After some initial troubles, Prahastha who is a stickler for discipline and the old ways and far too attuned to working alone, eventually warms up to the invading presence of Yuvishka, a bright new recruit who starts off as one of those annoying interns who constantly live-stream their first, real workplace and are always overeager on the assist.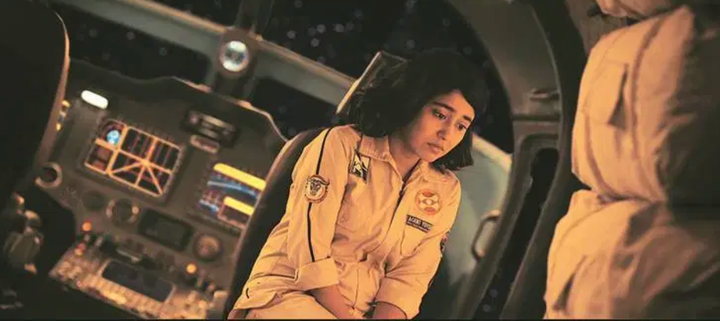 However, Kadav gives her an arc that goes beyond a dainty assistant as she comes into her own and the equation between her and Prahastha becomes more of a level-playing field. Kadav, a graduate in Computer Science and Engineering from IIT, Kanpur left a job at Microsoft to pursue filmmaking. She previously forayed into science fiction with her short film Time Machine, an innocent fable about a starry-eyed, home-grown young scientist who makes a time machine from cardboards and stationery. A staunch fan of the genre, Kadav has been consuming sci-fi literature for years and was always clear that her feature-length debut would be a film belonging to the genre.
When asked what particularly appeals to her about the genre, Kadav, in an interview with HuffPost India, said "I feel it's a nice way of re-engaging with reality. It helps us recontextualize the same problems of our society but from a completely fresh perspective. It gives you a lot of creative leeway while also being relatable."
Talking about her inspirations, she clearly states her preference for Eastern science fiction over its more mainstream and widely consumed Western counterpart, citing favourites among Argentine short-story writer and a key figure in Spanish literature, Jorge Luis Borges, as well as celebrated sci-fi writer Ted Chiang. Kadav states, "Eastern sci-fi is more relatable as it matches with Indian culture in its milieu and values."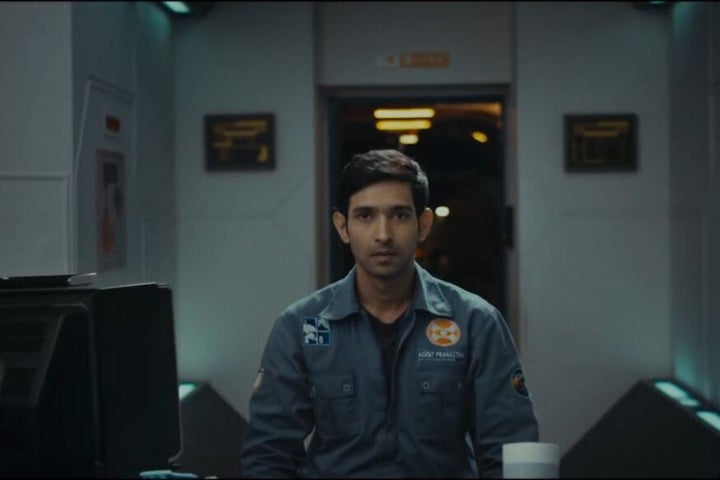 The thought of making Cargo came to her in 2017 after she worked on pre-production for a project for 6 months before it suddenly got shelved. Reflecting on that episode, Kadav said, "I was very angry. I couldn't believe I was struggling to make a film and it had been 7 years since I had directed. So, I made a vow in April of that year to start work on my first feature. After 2-3 months of writing, the idea for Cargo suddenly flashed in my mind and I was on it."
One of the biggest hurdles in developing an original idea, especially one that's as ambitious and unique as Cargo, is getting it financed. Given the rampant sexism in the industry, the odds are further stacked against you if more you are a first time woman filmmaker, attempting a sci-fi as your debut feature.
"People didn't take me seriously," Kadav said. "Usually, the perception of sci-fi is big budget fare mounted on a huge production value. They just wouldn't understand and it was very difficult to convince them of my idea, and the way I was intending to execute it."
"I didn't pitch this film to anyone. I just went to the people that I trusted and who trusted me and told them that I was working on a project. They knew me well enough to realize I wasn't kidding around and instantly agreed to come aboard. That's when I revealed the concept of Cargo to them. So, almost everyone involved in the creative team is a first timer, like me. We have a first time cinematographer, VFX artist, editor, music producer, and in a way, even the producers."
The film has been produced by Navin Shetty, Shlok Sharma, Anurag Kashyap, Vikramaditya Motwane and Kadav herself. "It was just a bunch of passionate people coming together for a very special project," she said.
And indeed it's a very special film. Touching upon a broad spectrum of ideas and high concepts, the film feels like a heady concoction of bizarre abstractions splattered together in a narrative that at times feels a bit tonally off, with a strange lull in its third act as the film struggles to achieve resolution.
But it is Kadav's mature writing which steers clear of predictability as she ends the film with a poignancy that's actually a welcome surprise in a movie which largely revels in morbid humour.
With Cargo Arati Kadav has delivered a stunning spectacle that is unprecedented in many ways, and could very well be a watershed moment for the genre in India. "Sci-fi has had a lot of false starts in the country. So I wanted to make something so local that everyone in India could relate to it. I wanted to infuse the stories we all heard growing up into a science fiction narrative, and that's how I arrived here."
Popular in the Community