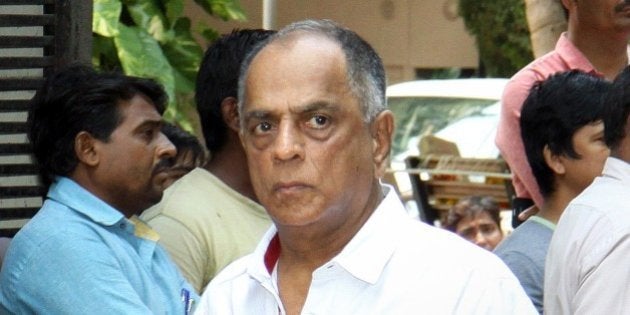 By now, many may have read the explosive (and hilarious) front-page interview of Central Board of Film Certification chairman Pahlaj Nihalani that was published in Mumbai Mirror this Sunday. Still others have probably watched the televised interview that news anchor Arnab Goswami conducted with Nihalani on Times Now, in which the former aggressively berated the CBFC chief for the board's recent decision to cut the length of kissing scenes from the latest James Bond film, Spectre.
At the time of writing this, news has emerged saying that Nihalani has been sacked, reported first by NewsX and Mid-Day. The reason being given for his proposed ouster is the fact that these recent interviews, along with his, um, overenthusiastic tribute video to Prime Minister Narendra Modi, have reportedly embarrassed the ministry (HuffPost India attempted to verify this, but phone calls to the chairman as well as the ministry went unanswered). Not that anyone's surprised, of course. This development, following the numerous controversies that have dogged Nihalani's turbulent reign as chairman this year, seems to be a logical outcome.
So, going by everything that is reported, Nihalani getting sacked, if true, would be fantastic news and herald a new era of film censorship in India, right? After all, he's unpopular even in his own board, with current members like Nandini Sardesai and Ashoke Pandit having taken every opportunity they can to criticise his style of working this year. In various articles, both have complained about his megalomania and his overzealousness in protecting Indian culture. Surely, getting him out of the board would prevent embarrassing fiascos such as the Spectre decision from taking place in the future, right?
Not quite. Unlikely, in fact, going by what current and past members of the board have to say. The rot in the CBFC goes much, much deeper than the tyranny of one Nihalani.
"It's a thankless job," admits prominent film critic Rajeev Masand, who was part of the board's Revising Committee from 2011 to 2014 under the chairmanship of Leela Samson. "If you're too liberal, you risk upsetting conservative elements; too conservative, and it leads to what's happening now with Nihalani. There's no way you can please everyone."
The CBFC, popularly known as the 'Censor Board', describes itself on its website as a "statutory body" operating under the Ministry of Information and Broadcasting that regulates the "public exhibition of films under the provisions of the Cinematograph Act 1952".
The first thing that is evident here is that the act (which can be read in its entirety here) is more than six decades old and, as a result, possibly outdated. Clause (1) under section 5B, which talks about the "principles for guidance in certifying films", states the following:
"A film shall not be certified for public exhibition if, in the opinion of the authority competent to grant the certificate, the film or any part of it is against the interests of [the sovereignty and integrity of India] the security of the State, friendly relations with foreign States, public order, decency or morality, or involves defamation or contempt of court or is likely to incite the commission of any offence."
The first thing one observes is that there is no clear definition here, or, indeed, anywhere else in the act that unambiguously defines what can be considered as being against the interests of the State, public order, and — most importantly — morality and decency.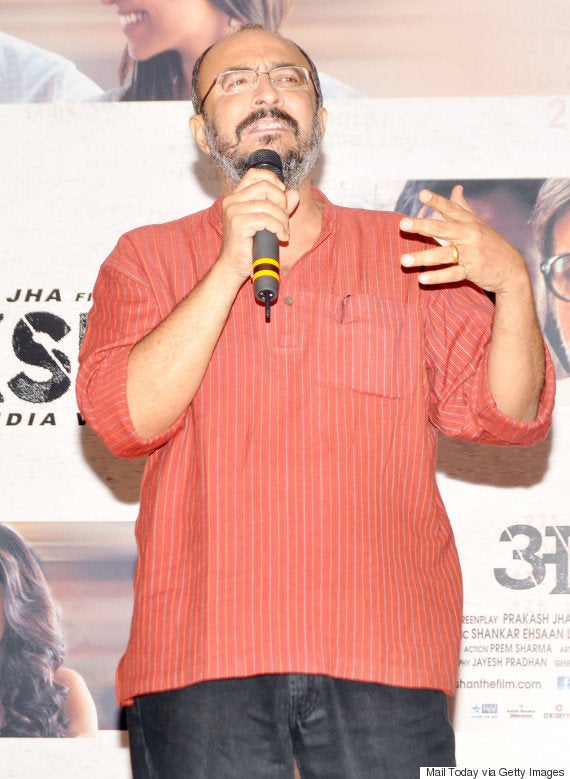 A file photo of screenwriter Anjum Rajabali
Screenwriter Anjum Rajabali, who also served as a member of the RC along with Masand, also feels that there is an "attitudinal subtext" running through the act that "doesn't protect freedom of expression". "There have been instances of films being banned by individual states even after having been cleared by the board," he says, in a phone conversation. "This is not allowed, as per a Supreme Court ruling, and the act is not emphatically clear about this, which is what needs to be amended."
Political fallouts aside, there has also been much talk of updating the categories of certification to reflect changing times. "There is a big difference between what would be considered immoral or 'obscene' in the '50s, when the act was floated, and now," says Masand. "And, really, what is the point of censorship in the age of the Internet, where you can pretty much access any kind of content on your smartphone?"
Amendments to the Cinematograph Act have been proposed for over a decade, says Masand, from the time actress Sharmila Tagore headed the board, which was from 2004 to 2011. However, nothing came of those attempts. Rajabali and Masand confirm that, during their tenure, three formal attempts were made to discuss these reforms with the Ministry, which were initially greeted with enthusiasm, only to never be implemented.
In October 2013, recommendations for changes to the outdated act were made in a report drafted by the Justice Mudgal Committee. This report, among other things, touted a new system of classification for films by introducing categories such as 12+ and 15+. One of its most pertinent observations (section 14.3) is as follows:
"… the Committee strongly regards as necessary, the introduction of a parameter which requires the members of the Screening panel/Board to view a film in its entirety from the point of view of overall impact, in the light of the theme, context and story of the films and the persons and the period of time to which the film relates. We have come across instances where members of the Advisory Panel (Screening Panel) have scrutinized a scene from the perspective of a stand-alone scene as opposed to its contextual and thematic value."
That last sentence is particularly crucial. Most films, when being certified by the CBFC, are first screened for an Examining Committee, which usually includes four members (two male and two female). These members are chosen from a larger pool called the Advisory Panel, which has hundreds of members across the various regional centres in the country, and are meant to represent citizens from various walks of life to provide a cross-sectional perspective of Indian sensibilities.
However, the ground reality is that a significant number of these members are severely underexposed to cinema and, in some cases, party workers who have been planted there either as a reward for past favours and/or to further a political agenda. A former board member, under condition of anonymity, confirms this and says, "Very often, these EC members come for screenings and enthusiastically look for abusive words or depictions of sexuality. Then, they note down the time-code so that they can recommend cuts. They don't know that this isn't actually their job, that they're supposed to instead look at the moment within the context of the script and setting of the film."
According to the bylaws, one-third of the Advisory Panel can be nominated based on recommendations by members. Masand and Rajabali, who describe the board as being "quite liberal" under the UPA government, remember sending in lists of candidates whom they thought were cinema-literate and artistically sensitive. However, the final composition of the Panel almost never included even a single candidate of their recommendation and the Ministry (then headed by Manish Tewari) would never explain why. "This was a regular pattern," says the board member, with a sigh. "We would excitedly send in all these amendments and proposals and just never get responses from the ministry."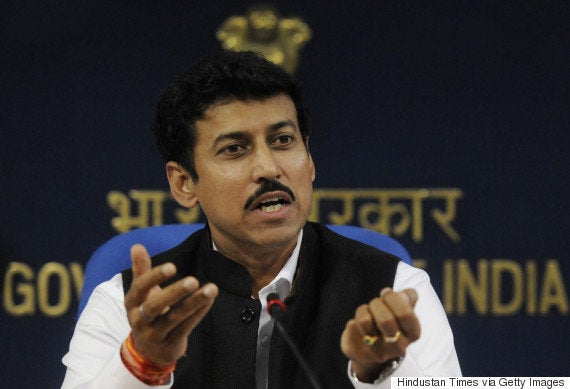 File photo of Rajyavardhan Singh Rathore, Minister of State for Information and Broadcasting speaking at a press conference
In this light, it seems clear that the Mudgal Committee Report was a step in the right direction for the CBFC. However, more than two years after it was submitted, there has been no movement on it. Even last Saturday, when Rajyavardhan Singh Rathore, the Minister of State for Information and Broadcasting, addressed the media's concerns on censorship, he admitted that the amended Act's first draft was ready; however, when asked about when it would be implemented, he simply replied: "You don't expect everything to get sorted on day 1, right? It takes time. Give it time and it will get sorted out. I like how you think with this government that six months is a long time but 60 years wasn't enough for you to complain."
Nihalani's tactics aside, filmmaker and current board member Ashoke Pandit also attributes the bureaucratic ennui to the prevalent culture of red-tapism and 'babudom' that is found in most government departments. "We have all been excited about bringing in change since day one, but the mindset needs to evolve," he says. "The PM's thrust is on modernisation. Mr Rathore is very excited about moving the entire system online so it can be completely transparent. But how do you change a work ethic that has been going on for so many decades, where a file takes six months to move from one desk to another because of unnecessary paperwork?"
Rajabali recommends putting Advisory Panel members through sensitisation workshops, in which they learn to understand that cinema is an art form. He says: "One needs to understand that some art is made to disturb you, and if it is doing so, it's supposed to. It doesn't mean your knee-jerk reaction should be to recommend that it be deleted. Yes, you have to be sensitive to prejudices, since India is a diverse country, but not at the cost of artistic integrity." He added that although the board had recommended a series of such workshops during his tenure, the Ministry never sanctioned "a single rupee for them".
"The whole thing's a congealed mess," he adds, somewhat bleakly. "It'll take more than just changing the chairman to really fix things."
In light of all these institutional inadequacies, it appears that the only short-term solution to the censorship issue is a liberal outlook coupled with increased and sustained pressure from filmmakers.
It is a common misconception that you have only one shot at getting a censor certificate. In reality, the CBFC allows you three chances, where you can take the film through the Examining Committee, the Revising Committee (which includes at least one board member, who is often likely to be more sensitive to the filmmaker's grievances), and an independent body called the Film Certification Appellate Tribunal (FCAT). In case neither of these options work out, producers also have the option of fighting the CBFC's decision in court.
"It's unfortunate and time-consuming, yes, but the only way out for producers is to really fight for their films," says Masand, adding that he thinks it may have been quite possible that Spectre might have released relatively unharmed had the film's producers, Sony Pictures India, attempted to approach the RC instead of accepting the EC's decision.
This is easier said than done, of course, with films often coming out under tight deadlines and the bureaucracy at the CBFC often leading to producers accepting a compromised version of the film in order to meet a release date. This, coupled with a draconian version of a CBFC led by someone like Nihalani, recently led to filmmaker Dibakar Banerjee accepting the cuts made to Kanu Behl's dark drama Titli (which he produced) at face value, rather than challenging a decision that may or may not get reversed.
So, yes, we definitely don't need a CBFC chairman who is 'sanskaari' and manipulative and we have no idea who the next one will be, if at all. But the problem at hand requires much more than just a change of posting — it requires an institutional overhaul as well as an urgent recognition of the intangible damage that wanton, agenda-driven censorship does to a free society living in what is supposed to be a democracy.
However, there's no denying that this battle is frustratingly uphill. As Rajabali puts it, rather gloomily: "There is basically a sense of inertia. Being conservative is far easier than being progressive because with the former, at best, you piss off a few liberals, who are a minority in this country. So the safest thing to do is to maintain the status quo."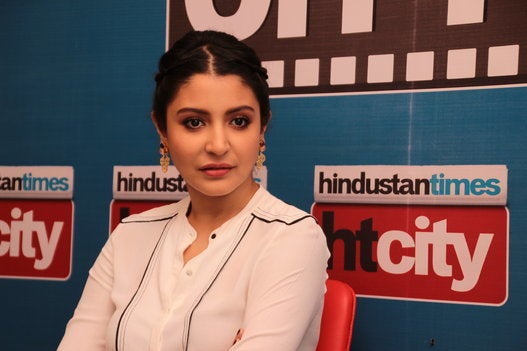 6 Times Anushka Sharma Nailed It While Speaking About Censorship