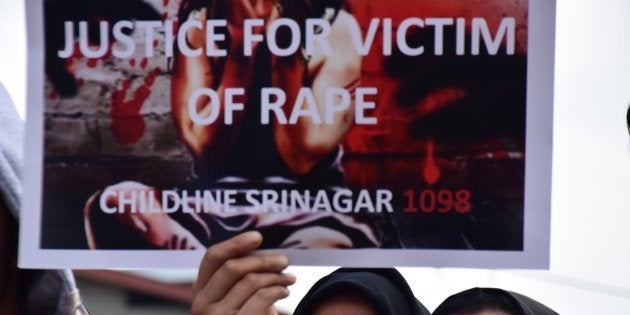 NEW DELHI --The Ministry of Home Affairs launched the sex offenders' registry on Thursday with the names and details of about 4.4 lakh people convicted for various sexual offences across the country, The Hindu reported.
The database comprises those convicted for sexual offences 2005 onwards. It includes name, address, photograph and fingerprint details of the convicts and will only be accessible to law enforcement agencies. As per an official Home Ministry statement, "The National Database on Sexual Offenders (NDSO), which is accessible only to law enforcement agencies, will assist in effectively tracking and investigating cases of sexual offences."
Giving further details of the database, the statement said, "It is a central database of "sexual offenders" in the country which will be maintained by the NCRB for regular monitoring and tracking by the State Police. The database is accessible only to the law enforcement agencies for investigation and monitoring purpose.
The database will include offenders convicted under charges of rape, gang rape, POCSO and eve teasing. At present the database contains 4.4 lakh entries. The State Police have been requested to regularly update the database from 2005 onwards. The database includes name, address, photograph and fingerprint details for each entry. However, the database will not compromise any individual's privacy."
This database, which is hosted on a government website, was launched along with another portal which is open for citizens. As per the official statement, "The portal "cybercrime.gov.in" will receive complaints from citizens on objectionable online content related to child pornography, child sexual abuse material, sexually explicit material such as rape and gang rape."
Union Home Minister Rajnath Singh is quoted as having said in the official statement, "The two portals launched today are part of efforts in the direction of strengthening security of women and children." However, he said that the field level challenges have to be "overcome by the Police at the ground level to ensure speedy justice to the victims." He urged them to fully utilize potential of the two portals and update the database regularly for greater effectiveness.