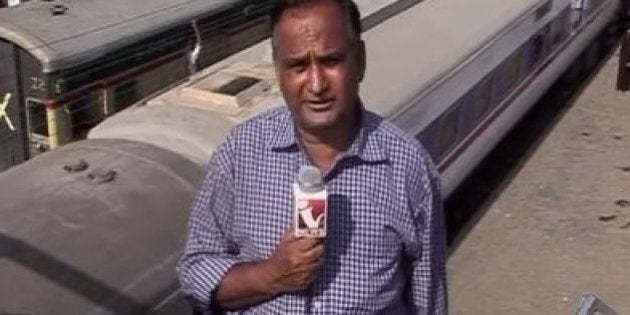 Chand Nawab, the Pakistani journalist made famous by Nawazauddin Siddiqui's portrayal of him in 'Bajrangi Bhaijaan', has asked Salman Khan for compensation for using him as an inspiration.
Nawab became a household name in Pakistan in 2008, when his colleagues uploaded a video of him on YouTube, covering a story at a railway platform as passerbys kept interrupting him. He finally managed to complete his reporting but not before he swore at those who interfered with his piece to camera. The video had gone viral, but his career as a journalist took a dive.
Siddiqui's character, also called Chand Nawab, is based on the same humorous theme, and provides comic relief in the movie, which has become a major hit. He told the Express Tribune that he was a poor man, and hoped that Khan would compensate him.
"It's just a request, I'm not going to sue them or go to court over it. If they decide to give it, then well and good, otherwise it's not a problem," Nawab said. "This is about Pakistan's respect, my intention is not to mint money, it's simply a request."
Khan also said that he wants to meet Khan at some point. "I will be meeting Salman Khan, I cannot disclose when, it's under discretion, but yes, I will be meeting him and if he decides to compensate me then that will be great."



Popular in the Community