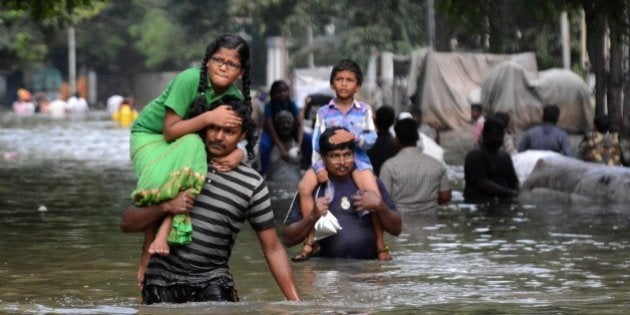 Dr. J Radhakrishnan is the health secretary for Tamil Nadu government and now faces the mammoth task of preventing outbreak of epidemics as flood waters begin to recede from Chennai and coastal Tamil Nadu.
He has experience in dealing with natural disasters. In 2004, when the Tsunami wreaked havoc, the IAS officer was collector in Nagapattinam district, which was the worst affected. Radhakrishnan immersed himself then in preventing the outbreak of an epidemic and in bolstering reconstruction work. He won international laurels for his work then.
In an exclusive interview, Radhakrishnan discussed the state government's plans to deal with the aftermath of the floods. Excerpts:
Q: What is the situation like in Chennai? Are the rescue operations progressing?
Answer: You must know what the situation is. It has rained like never before. And, as we all know, we're facing a really tough situation. I can only talk about the steps we've taken to ensure public health. And, I can tell you we're on the job and we have all the resources we need. We have deployed our health officers throughout Chennai and they're working round-the-clock.
Q: We understand the government hospital in Tambaram got inundated in the aftermath of the rain. What's the scene there?
Yes, it is true. The chief minister ordered that we should act very fast and we reached the hospital and evacuated all the people. Later, we also evacuated people at a private hospital in Perumbakkam. The evacuation process went without any glitches and there was no loss of life. To achieve this, we worked in coordination with Fire and Rescue Services and Fisheries Services Department, hospital authorities and other government officials.
Q: What other steps are being taken by your department to help the flood-affected?
Our priority is to prevent flood-related incidents resulting in human casualties and injuries. It's also our priority to prevent illnesses. So, on the orders of chief minister, preventive steps are being taken to stop the outbreak of epidemic.
Q: How are you planning to achieve this?
A: We are putting in place static and mobile medical camps, so that people can be screened and provided with treatment and other medical needs for probable illnesses and communicable diseases like fever, diarrhoea and the sort. We don't intend to rest with that because we know in a situation of this kind we need to monitor the situation continuously till we reach the safe zone. To achieve these objectives, we are closely working in coordination with the district administration and Chennai Corporation officials. We've also ensured the deployment and round-the-clock operation of the 108 ambulance service.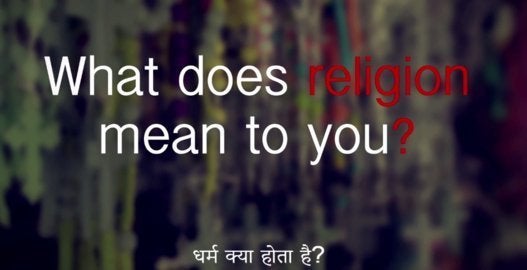 Kids Are Asked What They Know About Religion, Their Answers Are A Lesson For Every Indian