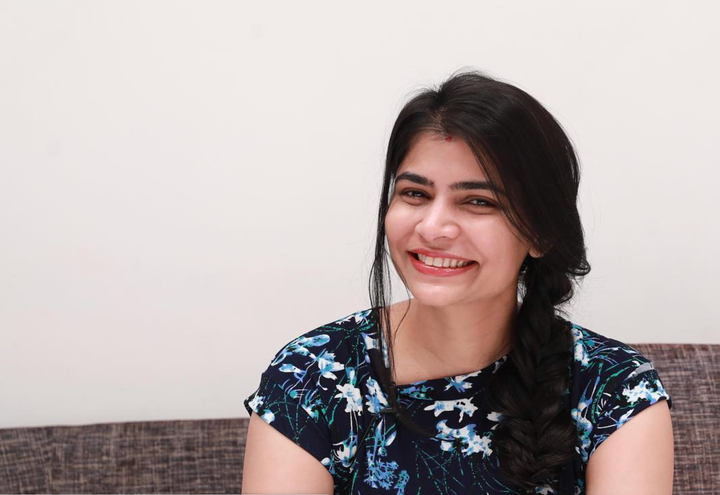 EDITOR'S NOTE: This article was first published on 16 June 2019. In October 2018, hundreds of Indian women said #MeToo, narrating instances of sexual harassment and assault, especially at their workplaces. A year on, we're revisiting some of the most important stories about the movement.
Scroll down Chinmayi Sripaada's Twitter profile and you'll get a glimpse of the many things she's thinking about. Over the past couple of days, the singer has tweeted multiple times about the just-released teaser of Manmadhudu 2, the Nagarjuna-starrer directed by her husband Rahul Ravindran. There are tweets calling out people who refuse to clean up after themselves in airport and theatre restrooms, criticism of the Modi government's New Education Policy, fundraisers for people in need, raising awareness about plastic pollution and announcements about her concerts and movies.
But more than anything else, Chinmayi tweets about sexual harassment. Relentlessly.
These tweets range from sharing anonymous accounts by survivors speaking up about their abusers—though this has reduced considerably from the avalanche of the first few weeks after the #MeToo movement gathered strength in India last year—, sharing unsolicited sexual messages that flood her inbox and calling out sexual harassers. She engages with her followers too, not just the allies but also the trolls.
"I don't believe in ignoring them, I think that is a part of the problem. I call them out publicly and don't take it personally. After all, at some point we will have to talk to them too," she told HuffPost India.
It is an exhausting mission, and sometimes she has no choice but to ignore and block the users, almost always men, hurling abuses at her. She has cut down her social media time to less than an hour per day and the personal and professional costs have been numerous. But she still keeps going, trying to translate her online activism offline as well.
"The truth is, we have to be at it. I can't afford to get tired," she said.
The cost of speaking out
The credit of 'discovering' Chinmayi is often attributed to A.R. Rahman. She was barely out of her teens in 2002 when she sang the haunting 'Oru Deivam Thantha Poove' in Mani Ratnam's 'Kannathil Muthamittal', winning the Tamil Nadu state government's award for it. In the years that followed, she would sing hundreds of film songs across Tamil, Telugu, Kannada, Malayalam and Hindi. In between, she also made a name for herself as a dubbing artist for stars, including Samantha Akkineni and Trisha Krishnan.
But since October 2018, the offers have dried up. That's when Chinmayi joined hundreds of women sharing stories of being harassed and abused at their homes, offices and public places, and accused influential lyricist Vairamuthu of sexually harassing her. At that time, not many celebrities, especially those in the South, had broken their silence yet. Chinmayi's allegations hit the headlines and marked the beginning of a long, lonely battle that would result in shaming, isolation and the loss of work.
The last Tamil song Chinmayi she sang was Lesa Lesa from the film Devarattam in May this year. And she last dubbed for the female lead in the nostalgic hit 96, way back in September 2018.
In November, the South Indian Cine Television Artistes and Dubbing Artistes Union ousted her, ostensibly for not paying subscription fees. The head of the organisation, Radha Ravi, is an influential actor and politician who has been accused of sexual misconduct himself—after being suspended by the DMK for making derogatory comments against superstar Nayanthara, he joined the AIADMK this week.
""The truth is, we have to be at it. I can't afford to get tired.""
Seven months since then, Chinmayi hasn't stopped fighting, in court and outside. Legally, she has got some relief, but the informal ban is still in place. "Radha Ravi still says I am not a member (of the dubbing association). I want to believe this is temporary," she said.
"These have been completely missing from discussion and reports in the vernacular media," said Dhanya Rajendran, editor of The News Minute and a friend of the singer.
The classically trained singer, who used to record at least two Tamil songs a day, has sang for just a handful of films since September.
"There are seasonal dry patches in cinema, but it's hard to dismiss this as mere coincidence," she said. "I am convinced nothing has changed in the Telugu, Kannada, Malayalam and Hindi industries. But Tamil has always been my mainstay."
But long ago, Chinmayi had discovered there was an entrepreneur inside her. She's the CEO of a translation services firm called The Blue Elephant and recently started a skincare curatorial service called Isle of Skin, which plans to launch its own line of products in a couple of years.
"I am keeping myself afloat and I refuse to go in search of work in the industry. It's something I have never done and they know what I am capable of," she said.
Not many allies
"The Tamil film industry has hardly reacted except to shame her. There are very few like Varalaxmi Sarathkumar, Siddharth and PA Ranjith who keep voicing their support for survivors, but the numbers aren't growing," said Rajendran of The News Minute. "It is a shame that someone as talented as her is out of work and no one is doing anything about this gross injustice," she added.
It's the loneliness of the fight that sometimes gets to Chinmayi. While no Indian film industry has gone to great lengths to investigate allegations or isolate abusers, the Tamil film fraternity immediately closed ranks around Vairamuthu. Apart from their film connections, many of the alleged harassers also have connections to major political parties.
"This (Vairamuthu's behaviour) has been an open secret in the industry, not new information. I don't get how and why people say they believe in Vairamuthu," said an exasperated Chinmayi.
While she knew she would lose some work, Chinmayi said it was the criticism levelled by some senior women actors, including Khushboo Sundar and Sowcar Janaki, which came as the bigger shock.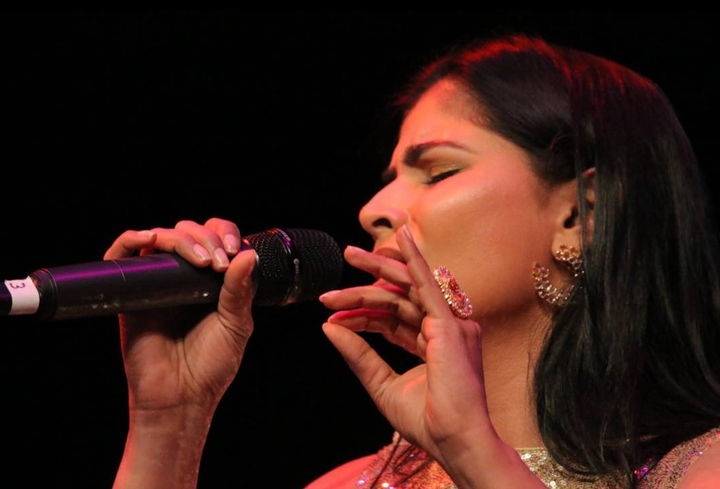 "Most of my shaming has come from senior female members of the industry, even those who claim to be feminists. That isn't something I expected and can't seem to get my head around," she said.
There have been variations in responses from non-celebrities as well.
"People say I am brave and some salute me at traffic signals. Then again, there are women who come and tell me that they are proud of what I am doing but wouldn't allow their daughters to do the same," she said.
Going by the abuse that she encounters every day, Sripaada thinks that shaming her has also become a way of showing allegiance towards Vairamuthu and DMK.
"K Rajan of the Tamil Film Producers' Council said at an audio launch that for accusing a revered figure like Vairamuthu, he would destroy me," she says while also admitting that standing up against Vairamuthu isn't an easy thing to do.
In a state where cinema and politics often overlap, it is no surprise that these open threats come from all quarters, including the influential regional media.
"The Tamil magazine Nakkheeran went as far as calling me a BJP stooge who was given a house in Bangalore in return for accusing Vairamuthu. It was a cover story, no less," she said.
Rajendran believes the Tamil industry is acutely aware of the power centres, and few want to rock the boat, lest it opens up a Pandora's box.
Solidarity across industries
One of the most shameful images that emerged from the #MeToo movement was that of Chinmayi at a press conference in October, standing with her hands folded, pleading with journalists to treat the survivors on the dais with sensitivity.
It was an unfortunate reminder of a similar press conference held by Kerala's Women in Cinema Collective (WCC) a few weeks earlier, where raucous male reporters heckled the women who had gathered to speak about harassment, asking them to name their abusers to generate a sensationalist headline.
While superstars in the Malayalam film industry have refused to speak up against misogyny, the WCC is still a ray of hope for women film professionals, who suffer from an absence of support groups.
"We came out together after an incident as a collective (the abduction and assault of an actress, allegedly planned by influential actor Dileep) and that helped amplify our voices," said Padmapriya, an actor and WCC member.
Similarly, 40 women in the Telugu film industry formed the Voice of Women in a (delayed) response to Sri Reddy's protest aimed at highlighting the problem of casting couch.
"Fortunately, we had a listening ear when we reached out to the Film Chamber; there was no space for denial. ICCs were set up and VOW acts like a go-between the Film Chamber and women seeking redressal", said a VOW member on condition of anonymity.
""The conversations on social media are changing. Men have started asking questions. Just like rape jokes became unacceptable, the #MeToo jokes will stop too.""
It is these networks from other industries that have offered more support to Chinmayi than her home industry.
"Hers is a unique case. In Kerala, film stars wear their political opinions on their sleeve but aren't embedded in the system in the same way. The backlash and animosity we faced was from within the film industry," said Padmapriya.
The South Indian Film Women's Association (SIFWA), constituted in April 2018, is attempting to change the conversation through addressing some basic gaps, has on its manifesto basic tasks (among a few others) cut out for itself, like including a 'selvi' column in the application forms issued by the film directors' association, toilets for women and encouraging more female technical staff.
Online to offline
Every so often, Chinmayi announces offline solidarity meetings through her social media channels. These Sisterhood Mentoring Meets usually bring together women who want to expand the discourse on safer workspaces for women across industries. The first such meeting included Chinmayi's own lawyer, who answered questions on seeking legal recourse. In another meeting, members of a Chennai-based NGO called Prajnya led a discussion on what constitutes consent.
"The idea is to start a conversation and consolidate support while building solidarity groups, a sisterhood of sorts. This, I hope will result in a ripple effect and better bystander intervention. Right now, a lot seems to be lost in conversation and comprehension," said Chinmayi. "I don't have a road map yet, but I know after the last meeting, all of us were a little more educated when we left," she adds.
There haven't been many active pay-offs for Chinmayi or her peers from the Tamil film industry. It has been a long, mostly thankless struggle, sometimes punctuated by developments such as the temporary suspension of Radha Ravi from his primary DMK membership in March.
But there are some glimmers of light: after Radha Ravi's sexist remarks, Nayanthara, one of the biggest female stars in the Tamil industry, issued a strong statement, asking for an ICC to be set up.
In April, the South Indian Artistes' Association (SIAA), commonly known as Nadigar Sangam, announced the institution of an ICC to "safeguard and protect the self-esteem of artistes", but there hasn't been much news about it since.
Chinmayi, who credits her husband and his family for supporting her through all the stress, doesn't think there will be an overnight transformation, but is encouraged by the thought of changing mindsets, one at a time.
"The conversations on social media are changing. Men have started asking questions. Just like rape jokes became unacceptable, the #MeToo jokes will stop too."
This article has been corrected to reflect that Chinmayi Sripaada won the Tamil Nadu state government award for 'Kannathil Muthamittal'.