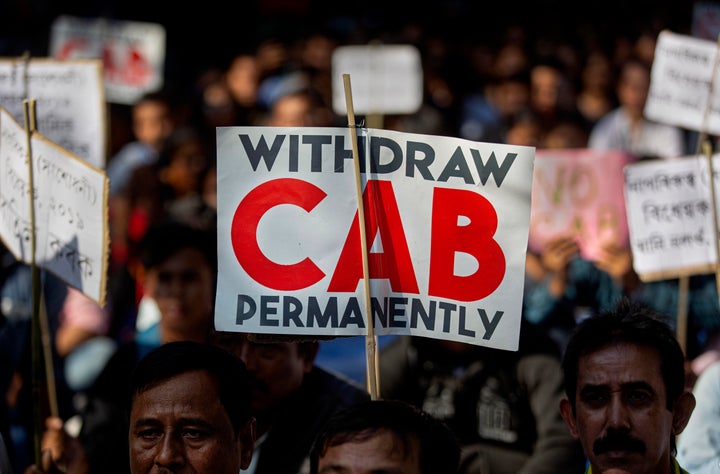 Over a thousand Indian scientists and academics have signed a letter opposing the Citizenship Amendment Bill due before the Parliament on Monday.
Academics from across India's leading institutes, including JNU, TISS, Tata Institute of Fundamental Research and various IITs, have released a signed statement asking the government to immediately withdraw the bill.
Under the proposed law, Hindus, Buddhists, Jains, Christians, Sikhs and Parsis who fled from Bangladesh, Pakistan and Afghanistan and have been living in India without paper will be given citizenship. Muslims have been excluded from the bill, which PM Narendra Modi's Cabinet approved last week.
"The idea of India that emerged from the independence movement, and as enshrined in our constitution, is that of a country that aspires to treat people of all faiths equally. The use of religion as a criterion for citizenship in the proposed bill would mark a radical break with this history and would be inconsistent with the basic structure of the constitution. We fear, in particular, that the careful exclusion of Muslims from the ambit of the Bill will greatly strain the pluralistic fabric of the country," the statement says.
"We note that article 14 of the Indian constitution prohibits the State from denying 'to any person equality before the law or the equal protection of the laws within the territory of India.' While it is the job of legal experts to determine whether this draft bill violates the letter of the constitution, it seems certain to us that it violates its spirit," it adds.
This is the first time India is seeking to grant citizenship on the basis of religion. Citizenship for "Hindus, Jains, Buddhists and Sikhs escaping persecution" was part of the BJP's 2019 election manifesto.
Several states in the Northeast have seen protests against the bill.